Provoking the audience at HealthSpaces with a difficult question, "If your business is so bad, why does everyone want to get into it?" futurist and researcher Ron Galloway quickly answered, "Because that's where the money is! Americans spent $3.6 trillion on healthcare in 2018, which is more than double Russia's entire GDP."
After establishing his "why," Galloway shared his predictions on the impact of AI and other tech-based developments on the future of healthcare as well as the impact he sees coming from Amazon, Apple, CVS, Google and other large, innovative companies eyeing this enormous sector.
"If you're a company as large as Apple and you're looking to grow, healthcare is the only industry with enough scale to move the needle"
Galloway said. "$3.6 trillion out of a $17 trillion dollar economy is why these companies want in. Apple (already) says that it will be remembered as a healthcare company." The Apple Watch, he noted, "netted four times as much as Netflix" in 2018. "If you're a company as large as Apple and you're looking to grow, healthcare is the only industry with enough scale to move the needle"
Companies like Apple that collect personal and healthcare data will have a tremendous impact in the coming years, he predicted, breaking through healthcare's outdated technology and "data silos." Galloway cited a recent "CEO poll" asking leaders which players will have the greatest impact on healthcare. It ranked Amazon far ahead at 59%, followed by Apple (14%), Google (8%), Microsoft (7%), IBM (4%), Walmart (3%) and Salesforce (1%).
He questioned the sequence. "I think you might want to flip that. Salesforce will have more impact than you think, as will Walmart." Salesforce, the cloud-based software company that provides customer relationship management services, is uniquely positioned to make its mark in electronic health records because "If you think about it, EHRs are really just CRMs."
As he analyzed the roles these companies will play in healthcare, Galloway frequently returned to the question of whether they will be "competing with" or "augmenting" what hospitals and other healthcare providers are offering.
Interoperability Tops His List
Looking at technologies projected to have the greatest impact on healthcare, Telemedicine is first at 29%, followed by AI (20%), Interoperability (17%) and Data Analysis (13%). Galloway puts #3 at the top of his list.
"Interoperability will affect these companies the most," he said. "All EHRs will be able to talk to each other. It's a different kind of disruption."
Walmart: The Dark Horse
Among the big brands and their pending impact on healthcare, Galloway singled out Walmart as one to watch. Based on size alone, the retailer is fast becoming a major player in healthcare, Galloway said.
"Their big disruption was introducing a $4 prescription plan and it stuck, that changed medicine. Now, Walmart is setting a $4 price point for telemedicine," which up until now has run closer to $50 on average.
He underlined the corporation's seeming omniscience with an interesting example. When a hurricane is coming, Walmart knows what people will be buying and stocks up beforehand, without human intervention. In this instance, customers in south Florida opt to ride out bad weather with beer and strawberry pop tarts.
In the coming years Walmart will drive healthcare by determining where many of us have major surgery, Galloway said. They're opening 13 "centers of excellence" nationwide—medical destination locations similar to the Mayo Clinic. "This shows that Walmart is not a store. Walmart is an IT company."
"So, let's say you live in Phoenix and you're going to have open-heart surgery. Walmart will pay for you and a companion to travel to the Cleveland Clinic to have the procedure," he explained, adding that if this practice expands to other Fortune 500 companies, it will have a big, detrimental impact on local hospitals because they'll lose income from expensive procedures (like heart surgery) which will be performed at centralized locations, rather than locally.
"So local hospitals will be left out in the cold."
But CVS Has More Doors than Walmart
CVS is having an impact and defending its ground against healthcare outsiders in two ways. First, it acquired Aetna in 2018. Second, it already has an incredibly strong retail foundation with 9,800 stores and 1,100 healthcare clinics.
He sees CVS emerging as a competitor, rather than collaborator, with healthcare organizations. "The fact that they're combining with Aetna gives them so much data, from the consumer end and the pharmaceutical angle," Galloway said. "Is this (union) because they were afraid of Amazon? That may well be the case."
He quoted Aetna's CEO, who has emphasized that, "We now have 10,000 new front doors to the healthcare system." Galloway added, "That's more front doors to the healthcare system than all the Walmart stores and all the hospitals in the United States together. It might work."
Referencing a book titled "Capitalism Without Capital," he said the projected outcome of this merger is fuzzy, but could be interesting. "When two companies combine, the intangibles can't always be guessed. The rationale for the merger may not be clear, but it can create new opportunities."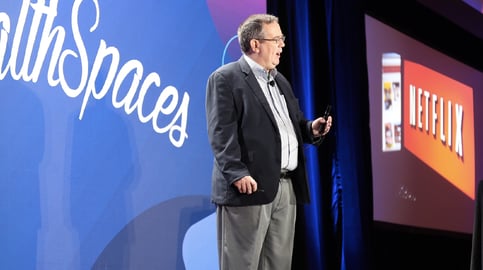 Ron Galloway
Google: Threat or Gentle Giant?
As big names like Apple get even bigger, the fear is often one of "Oh, now, what will they do next?" With Google, however, Galloway sees only good things coming down the pike as they move into healthcare.
He believes all of Google's initiatives to this point, including Google Health, GSuite for Healthcare, Google Genomics, Apigee Health API, are all benign, positive initiatives. "They're not competing with hospitals or other healthcare providers," he said.
"Google…is pretty much only doing good things."
Galloway stressed the importance of the FHIR Standard, which stands for Fast Healthcare Interoperability Resources (A standard that outlines data formats and APIs for exchanging electronic health records). Google is getting right in the middle of trying to solve the problem of enabling all EHR systems to communicate.
Death Defying
"Google has also decided that they're going to cure death. They think death is a disease," he said. "They want to figure out how (elderly French woman) Jeanne Calmet, who smoked her entire life, live to be 122? How is the woman alive? That's what Google is trying to find out." Born in 1875, the resilient Calmet died in 1997.
They discovered that simple things can keep you alive longer. Example, "For men, the younger your spouse is, the lower your relative risk of dying." For women, the greater the age difference between you and your spouse, the faster you're going to die.
Apple a Day
Galloway also sees Apple making massive gains in healthcare, almost all of them positive. "Apple is completely dedicating itself to the healthcare space," he said. "Someone has crunched the numbers, the Apple Watch can add two years to your life. CEO Tim Cook recently reported that people with Apple Watches have reached out to him to say the devices saved their lives," he said, predicting that
"Eventually, your health insurance company could be giving you an Apple Watch for free. By 2027, Apple will make as much from healthcare as they are from everything else."
He noted Apple's rapid progress:
In 2017, 14 hospitals worked with Apple
At the end of 2019, 1,100 were.
"Like it or not, Apple is going to be where our personal health records will end up."
Amazon—fantastic logistics and more data
Galloway sees this giant moving into medical supplies for hospitals in the near future, followed by pharmaceuticals, a move facilitated by its acquisition of PillPack for $753 million, which instantly gave it the power to ship pharmaceuticals to customers in 49 states.
Through its ownership of Whole Foods, Amazon is now within 10 miles of 164 million U.S. residents. An interesting tidbit, Galloway noted that Amazon recently filed for a patent for a feature that lets Alexa detect coughs and colds.
"The most profitable part of Amazon right now is their data operation. That's what's funding everything else."
Returning to the CEO poll of outside "threats," Galloway concluded that the corporations which will have the biggest impact on healthcare in the near future are Apple, Walmart and Amazon, each of which will shake up the industry through technology, pricing and data, among other key factors."The most profitable part of Amazon right now is their data operation. That's what's funding everything else."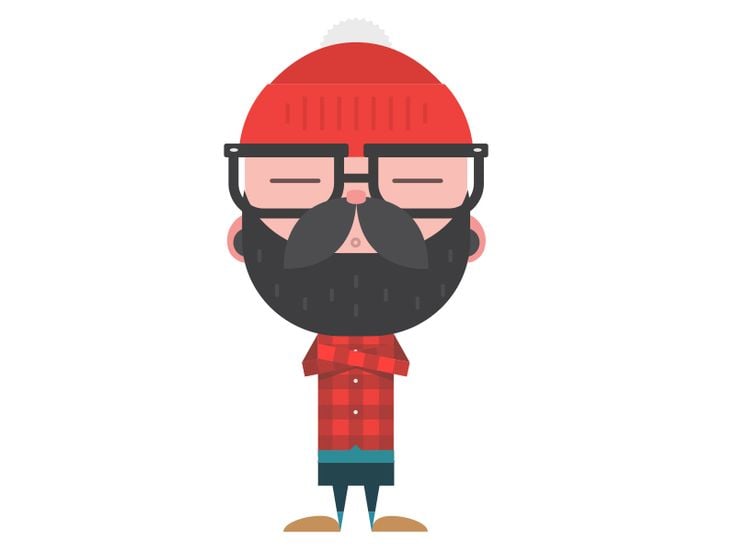 Posted by
Andy Smith is a veteran journalist and copywriter. Andy writes about hospitality, retail, senior living and higher education topics for influence group.
Collaborate with your Peers!
HealthSpaces is a community for people that plan, design, build and operate spaces where healthcare is delivered.
Jun 12-14, 2022 | Louisville, KY
Learn More