How can healthcare leaders be strategic in planning and building future facilities during this era of rapid change?
With uncertainty settling in as the new "normal" in healthcare, we asked facilities leaders across the nation for their thoughts on the challenges (and more importantly, the opportunities) ahead. Our discussions revealed that turbulence makes the need for a clear path -- and a strategy that's well-communicated and understood on an organizational level -- even more critical.
Our conversations also revealed the prevailing perspective: turbulent times are an opportunity to differentiate.
Despite all the unknowns, what is certain is that today's patient is now a consumer who demands convenience. Regardless of policy changes or technologies coming our way, committing to enhancing the patient experience is a no-fail approach to success.

Sandy Smith, SVP Real Estate & Facilities at Hoag
"Healthcare is one of most volatile industries for a variety of reasons. Policy proposals and legislative changes are happening that could completely change the game.
On top of that, you have Moore's law of technology playing out. Disruptive innovations are coming from artificial intelligence to mine medical data and crack the genetic code. All of these factors will reshape the delivery of care.
#1: Thoughtful distribution
Health systems are being much more thoughtful about where they distribute services. Hospitals are the least nimble part of our infrastructure, so at Hoag we're really trying to reduce and squeeze down the growth/investment in hospitals.
We're examining everything from pop-up healthcare to investments in things like wellness clinics; the ability to get in and get out is a big focus, which boils down to convenience.
#2: Name programs, not buildings
With established healthcare organizations like Hoag, we have the same curse as universities and are trying to edge away from naming buildings. Since we rely on philanthropy to fund infrastructure, we've changed our focus to naming programs instead, so we're not stuck with buildings just because we received an endowment.
#3: Disruptive Technologies
Facilities leaders must be making significant investments in disruptive technologies. It's a top priority to excel in our core business of healthcare, but it's also essential to be investing in biotech and technology apps and determine how to get a revenue stream from some of these new technologies.
It's a very exciting time in healthcare. Looking out 15-20 years, we'll be on the back side of the baby boomer bubble. Strategy should revolve around this question:
How do you create as much elasticity as possible in your system so your bubble can contract and expand?"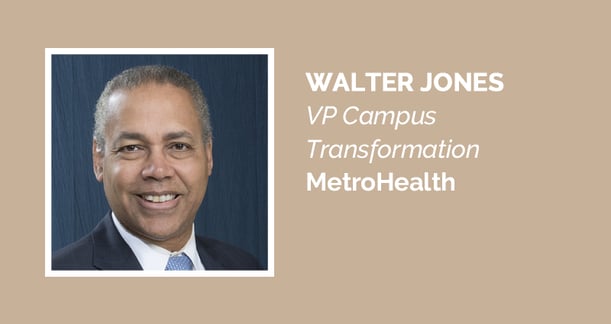 Walter Jones, VP of Campus Transformation at MetroHealth
"How to future-proof is a constant question in healthcare; the industry has never stood still. This is good news in my opinion, because it means constant improvement.
The dilemma is that you're trying to create the environment to support that constant innovation, and the requirement is to be virtually clairvoyant. At MetroHealth, we are beginning our campus transformation, which is slated to be complete in 2022. In healthcare terms, a lot will change between now and then, yet we must proceed with construction despite the uncertainty.
I believe it's premature to call the end of the era of mega inpatient hospitals. There's still a need and big projects are happening, from California to Montreal. The mega-hospital isn't dead: it's just changing focus and depends on how communities react, and the degree they're able to spread out.
At MetroHealth, here are the strategic keys we're focusing on:
#1: Flexibility
First, we ask: to what degree we can build a building with as flexible a framework as possible?
There is no way to know how that building will operate 50 years from now, but we can take steps like column spacing to leave room for changes in technology so you can accommodate additions in the infrastructure without tearing the building apart. It's important to standardize the types of rooms so they aren't specifically defined, so the role of the room can change no matter what their function is.
#2: Investing in New Technologies
The speed of change is increasing in the healthcare environment; health systems need to be more nimble than ever. You can't wait a year in this competitive environment.
So how can health systems accommodate that? For MetroHealth, we have a number of ideas being tested and have tools in place to help our buildings get built faster and smarter: virtual reality, BIM (as a design tool for us to visualize quicker and better), and prefabrication.
#3: Cultural Shifts
One of the triggers of change will be mobility. Since everything will be done on the fly in the palm of your hand, how will that change the spaces we have? While tech allows for mobility and uncertainty, staff like things to be more stable and fixed, which calls for some robust internal conversations.
Technology can get way ahead of the culture. When you're trying to design a new environment and implement all this new technology, it sounds great-- but to make it work, you need a cultural shift or it will be the limiting factor.
#4: Lessons from Retail
I see the trend toward smaller facilities continuing. It will be market-driven, where technologies will address patient's concerns instead of provider's concerns. Loyalty, customer-service, and convenience are the elements that are top-of-mind for retailers which health systems should be focused on.
At MetroHealth, we're building 335 beds instead of 700 beds like in the past. We just acquired two clinic sites from other health systems. The goal is to become a more ambulatory system; this year we're building microhospitals to reach people where they are and want to be. For low acuity, we have retail spots in drug marts. For simple procedures, we're reaching people in the communities where they live."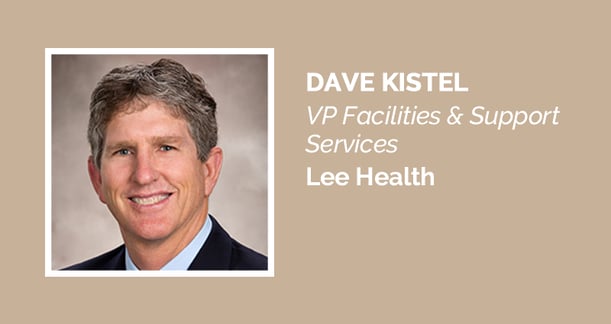 Dave Kistel, VP Facilities & Support Services at Lee Health
#1: Demographics Drive Strategy
"What drives strategy for Lee Health is demographics and the census. The emergence of the silver tsunami is huge; we know at least in our market in Florida there will be a continuous stream of seniors moving from the north. We then take this age group and look at the use rates; generally speaking, the 65+ rate is a much higher user of our facilities because of age and chronic disease.
From a physical facilities standpoint, we're the 6th fastest growing county in Florida, so we're actually forced to build. The goal over the next 4-6 years is to reduce the number of people going to the hospital, provide outpatient clinics and provide devices for chronically ill people to manage their health.
#2: Health Villages
One of our strategies is an aggressive outpatient model of personalized healthcare. We are identifying the inherent risks for the aging population to help them manage care better. With technologies placed at their home and more access to outpatient facilities, we're creating health villages; not a place you come to for repair work, but where we educate patients on their actions and habits.
The result of managing care in environments other than the hospital is a reduction in large capital projects. But we also know that patients in the hospital will be a lot sicker and beds will be higher acuity. The ratio of types of beds are going to be changing over the next 10 years to deal with this demographic.
#3: Smart Devices
Tech is going to have a disruptive impact; the percentage of primary care visits through smart devices is on the rise. At Lee Health, we're also going to tie their medical records to their devices so they can manage risk factors. The goal is prevention, which ultimately keeps them out of the hospital. The hottest driver for development now is senior living facilities. We're seeing them pop up all over, and we're trying to build relationships and alliances."
Looking out at the Horizon...
To thrive in uncertainty and capture new opportunities, an active commitment to agility is essential. As Sandy Smith put it, "There's a lot on the horizon in healthcare--how do we not doom ourselves with investments?"
While there was some overlap in our conversations, such as a consensus on the rise of telehealth and community-based care, one fact was clear: the most resilient health systems reflect their organization's unique situation and mission in the strategic planning process.
Rather than reacting to national trends, it's essential that health systems remain "tuned in" to what's truly affecting the communities they serve to respond strategically. Health systems are best served by harnessing uncertainty as an opportunity to amplify their focus on innovation and creating the best possible value for patients.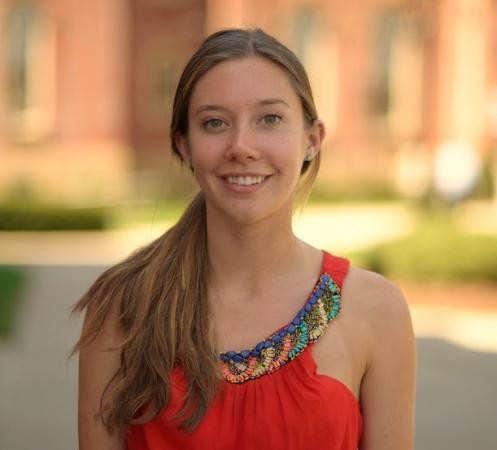 Posted by
Hannah Chenoweth is a writer for influence group. Passionate about collaborating with thought leaders in real estate, design, construction & facilities management.
Collaborate with your Peers!
HealthSpaces is a community for people that plan, design, build and operate spaces where healthcare is delivered.
Jun 11-13, 2023 | Frisco, TX
Learn More