During the throes of the pandemic, healthcare facilities were stretched to their limits in terms of both physical and human capital. Now, as the world begins to come back into something resembling "normal," a new litany of challenges face the healthcare industry: soaring costs, continued supply chain disruptions, real estate reassessment and realignment, and many others.
Healthcare real estate and facilities leaders at this year's HealthSpaces event unanimously agreed: as they reimagine their portfolios in a post-pandemic world, thinking outside the box is paramount. Some of the brightest and most innovative minds in the industry attended the three-day event at the Omni Louisville Hotel, in the heart of downtown Louisville, to network and dive deep into some of the most pressing issues they face today.
A Lesson in Leadership
The event kicked off with a keynote speech by Dr. Raquel Bono, former CEO and Director of the Defense Health Agency and retired three-star U.S. Navy Vice Admiral. A medical doctor and expert in the discipline, art, and science of leadership, Dr. Bono urged those in attendance to "be disruptive" when looking to change the healthcare system for the better.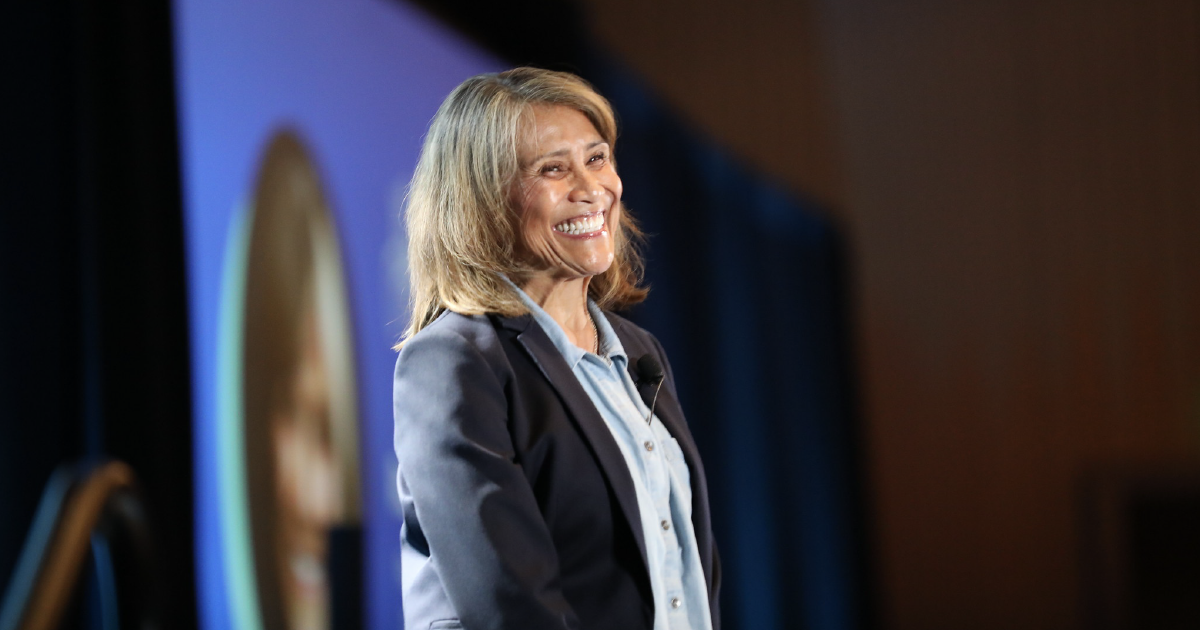 "The pandemic didn't create disruptions; it exposed weaknesses in the system," she said. "Disruption is not a bad word. Find a way to be comfortable being uncomfortable as you look to solve problems."
Thinking creatively about expanding patient capacity, the effective utilization of space, increasing resource efficiencies, and ways to mitigate supply chain snafus were at the forefront of many of the mainstage sessions.
Reassessing, Realigning, Reimagining
In the opening State of the Industry discussion, Travis Messina, SVP of National Real Estate Services for CommonSpirit Health, talked about the need for clinicians and other healthcare professionals to share space and cooperate with providers, as healthcare systems look to shrink their footprint to save resources and streamline services. Clayton Mitchell, SVP of Real Estate and Facilities for Jefferson Health, spoke of the need for "rational realignment of real estate" in the face of inflation and supply chain concerns. It's hard to hedge against global economic issues, but Mitchell urged those in attendance to be bold and act.
"Plan the work, then work the plan," he said. "If we talk about solving problems 10 years from now, we miss the opportunity to solve the issues of today. A good decision today beats a better decision tomorrow."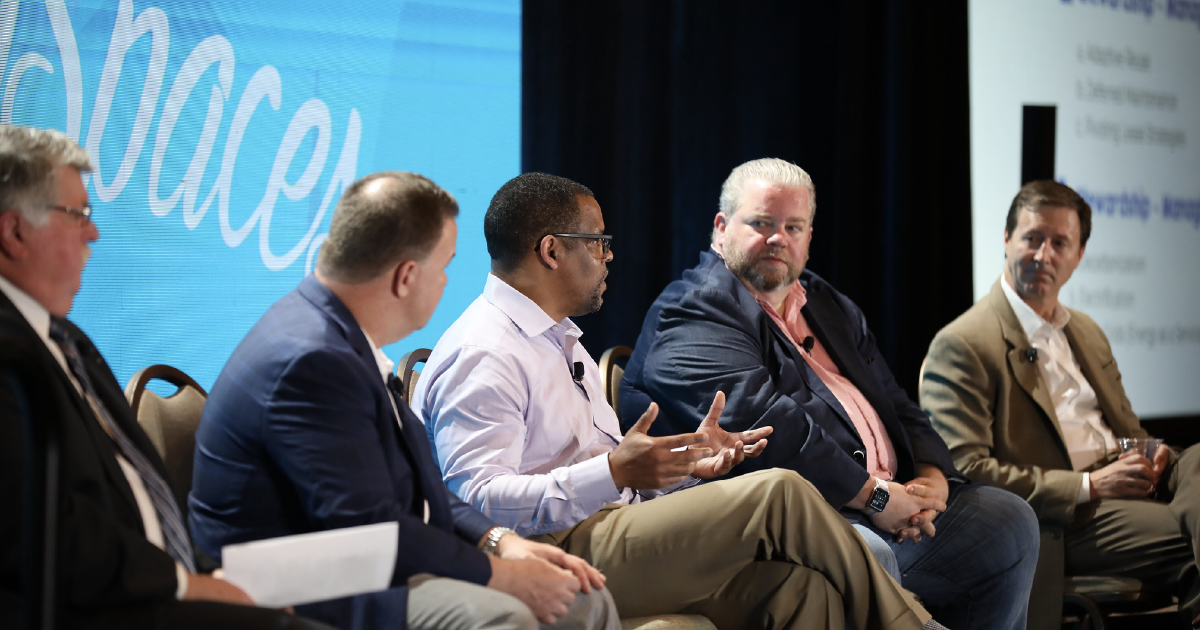 Mike Chihoski, Senior Associate VP for Facilities & Services at UR Medicine, discussed a growing national trend: reclamation and repurposing of massive mall properties by academic medical centers. Renovating an old Sears building into a 390,000-square-foot ambulatory surgical center for orthopedic medicine, Chihoski said the project has seen a $200 per square foot cost savings over building new, with the center becoming one of the largest such facilities in the nation.
Where new facilities are needed, the use of modular and other prefab construction techniques can help lower labor costs, speed up completion times, and help mitigate pesky supply chain issues that don't seem to be going away any time soon, several speakers said.
Gaurav Khadse, AVP for Facilities Planning and Development at Texas Children's Hospital, discussed the adaptive reuse of vacated office space into clinical space across multiple floors to meet a surge in patient demand. He said that despite the challenges of converting the narrow, multi-story footprint into clinical space, the project promises to provide great patient circulation, staff efficiency, and improved connectivity to inpatient services.
The use of technology in novel ways also drew attention.
Walter Jones, SVP of Campus Transformation at The MetroHealth System in Cleveland, spoke about a novel approach they are using to introduce 4,500 employees to a new, nearly 800,000-square-foot facility set to open this fall – virtual reality. By utilizing this technology, which can be accessed by a laptop or desktop computer, an employee can "walk" through the new facility, constructed in the interface in 3D, with guided tours designed specifically for the roles they would perform at work.
Making Meaningful Connections and Memories That Last a Lifetime
Between talks, suppliers met with top executives in a series of 20-minute sit-downs, discussing the latest innovations and cutting-edge technologies and products meant to fill in the gaps in the rapidly changing landscape of today's modern hospitals and health facilities. The meetings, a signature element of any HealthSpaces event, are an intimate, personable way of networking not found anywhere else.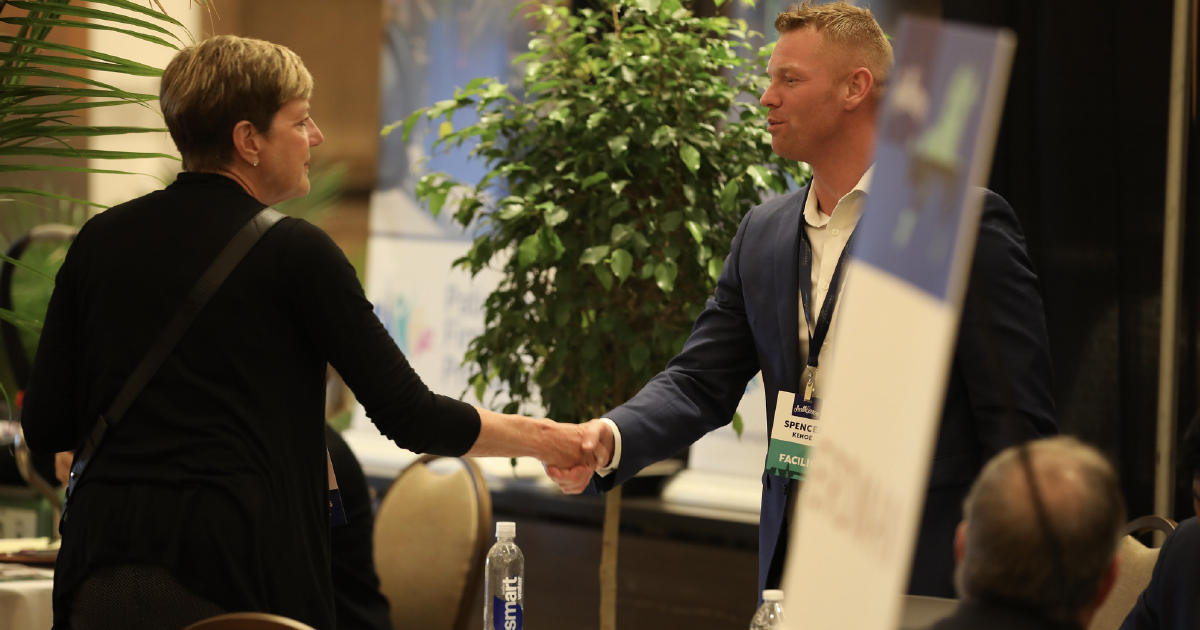 "If you can leave here with five or so people (other executives) you can call to discuss issues, and one to two vendors that will help you fill a hole in your operations, you've done well here," said Allison P. Wilson-Maher, VP of Real Estate, Design and Construction for Penn Medicine, and who also spoke at the event. "I came here with a few pain points I wanted addressed, which were eased by my time here. I love the way things are structured at HealthSpaces. It's a lot different than many other events."
Of course, several fun-filled opportunities to explore Bourbon Country were offered to attendees to help deepen connections made inside the more formal confines of the event.
We took in the sights and the food scene of historic downtown Louisville and toured the Stitzel-Weller Distillery, where we learned about the bourbon-making process, walked through a cool, dark warehouse where hundreds of barrels of bourbon sat aging, and rounded out the excursion with a bourbon tasting.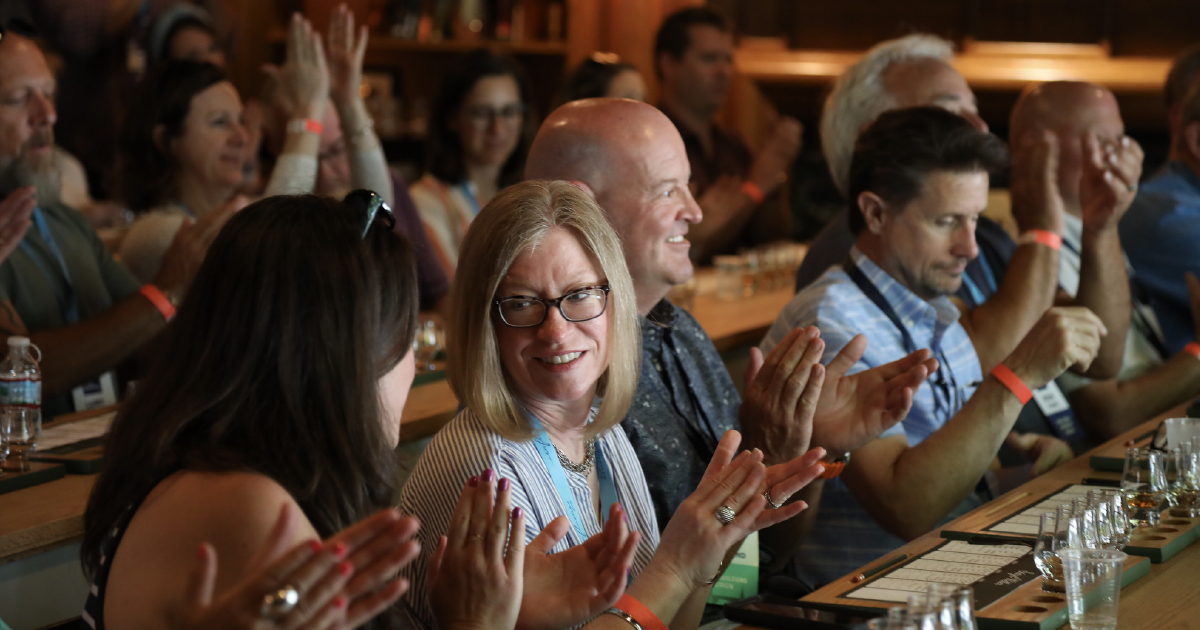 On Monday evening, attendees dressed in their best for a Kentucky Derby-themed party at historic Churchill Downs, taking in a picture-perfect sunset while enjoying the sounds of local Louisviallian bands. The up-tempo sounds of local band Small Batch Brass, a five-piece brass band, got people up and moving to their groovy New Orleans-style sound, and Louisville's own rockin' bluegrass Bourbon Revival Band played out the evening.
All told, it was a HealthSpaces to remember, with next year sure to bring more innovative strategies and solutions to the challenges of this ever-evolving industry. We can't wait to see you all again at our next event, June 11-13, 2023, at the Omni PGA Frisco Resort in Frisco, Texas. Request your early bird invite here!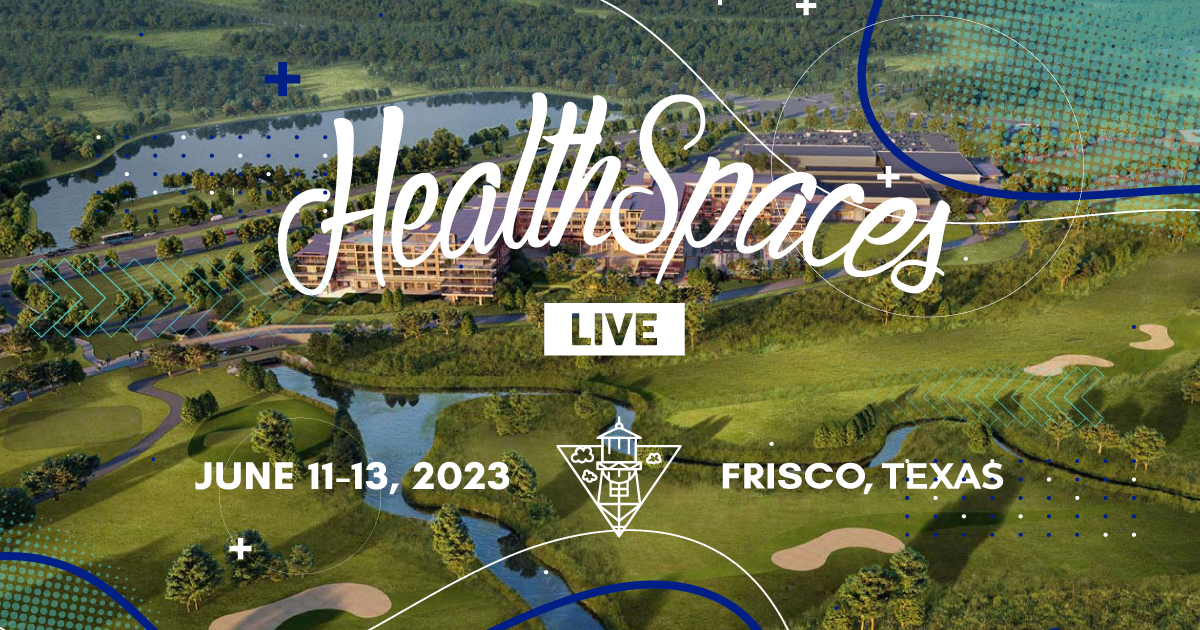 Keep an eye on this blog and our LinkedIn page for summaries of select sessions in the coming weeks.
Posted by
Chris Killian is a Detroit-based content producer and veteran journalist focused on innovations and tech trends in industries such as healthcare, manufacturing, education, and more. In his spare time, he likes to cook, play guitar, and work on his '84 VW Westphalia, Harry, trying to coax him into another open-road adventure.
Collaborate with your Peers!
HealthSpaces is a community for people that plan, design, build and operate spaces where healthcare is delivered.
June 2-4, 2024 | Scottsdale, AZ
Learn More