After 20 years as Vice President of Facility & Property Services with Sutter Health — Bob Mitsch frequently deals with the big question of what to do with aging or vacated hospital campuses.
According to Mitsch, there's no one "right" way to tackle campus reuse...but there is a wrong way. During an insightful talk at HealthSpaces, Mitsch provided takeaways on assessing alternatives for reuse, the importance of community engagement and alignment, and why doing the right thing for your organization and the community are far from mutually exclusive.
The Need For a Better Way
Mitsch kicked off his presentation with a cautionary tale — one that drives home the importance of keeping your organization's mission at the forefront of any repurposing plans.
"In 1994, our new Sutter Roseville Medical Center opened to great community applause. However, just two years later, we sold the former Roseville Community Hospital to an out of town developer for $400,000...to the sound of crickets," Mitsch shared. "To this day it effectively looks the same as it did in the 1960s, which is far from ideal."
Sutter Roseville Medical Center


It wasn't Sutter Health's finest hour — however, this situation did lead to an important shift in awareness. Sutter recognized the need to define their top responsibilities when vacating and monetizing a campus, and the following priorities were born:
Financial stewardship.
The impact to the neighborhood and community.
The environmental condition of the property as we exit.
These priorities enhanced their approach to adaptive reuse, and a couple of new keys emerged:
Engaging developers to come up with the "big reuse idea"
Market analysis to determine highest and best use
Engaging with the neighborhood and city for regular feedback
Finding the nexus between "the right thing for the community" and "the right economic solution"
Enhancing value prior to selling by processing entitlements in alignment with the "big idea"
The Vital Role Of Community Engagement
According to Mitsch, leveraging developers has been invaluable in making the adaptive reuse process a far smoother ride.
"Developers are great at entitlements and working with the jurisdiction to get land-use approvals," he said. "They know how to move through the process with city leaders and engage the neighborhoods more than we do, so why not leverage that?"
For Sutter Health, engaging with two different developers resulted in "the big reuse idea" for two sites: the former Sutter Memorial campus and CPMC Hospital campus. Both sites served their respective communities for decades, but had passed their prime — and Sutter Health knew it was time to plan for the next chapter.
As a team, they went through a fairly comprehensive process to figure out the best approach, including a market analysis done in conjunction with brokers and other local experts. Neighborhood engagement was equally vital — in both instances, the developers held various community meetings and one-on-one meetings to find a good economic decision that was also right for the community.
Initially, Mitsch shared that he was resistant to the high level of engagement, worried that the community's expectations would be drastically misaligned with the best economic decision. However, he quickly realized that the neighbors turned out to be Sutter Health's greatest advocates as they worked with the cities to get the final approvals.
"It's so important to enhance value pre-sale, which is the opposite of what happened with our Roseville Hospital," Mitsch says. "Creating a new use for the facility or land that's great for the neighborhood that also creates value for your organization is a win-win."
Successful Results for Sutter Health
After engaging with StoneBridge Properties for the Sutter Memorial campus and TMG for the CPMC Hospital campus, the best approach in both cases turned out to be a form of residential or mixed-use development.
The Sutter Memorial campus, a 20-acre site in Sacramento from the 30s, involved demolishing the hospital and constructing a 110-unit residential development called Sutter Park.
"We started working with StoneBridge in 2014 in anticipation of closing, because their focus is entitlements and land-use approval," Mitsch said. "Sutter Park will have a bunch of traditional lots going to homebuilders as well as custom lots, which have been selling at about $750,000. It's been an incredibly positive outcome economically and also for the neighborhood. All of these lots sold out before they were built, so that's how highly sought-out it became."
As for the CPMC campus in San Francisco — three blocks that were a combination of different hospitals that merged over time — TMG is in the process of finalizing entitlements for 273 homes and 416 parking spaces.
"The plan is to return this difficult old industrial site back to the neighborhood and enhance value both for Sutter Health and the community," Mitsch said.
For other healthcare systems in the midst of campus reuse plans, Mitsch says it's vital to stay in the deal until value is enhanced...otherwise, you're losing the economic benefits of your action. He also recommends controlling environmental remediation (and demolition) instead of turning it over to the developer to build trust with the community.
Some closing thoughts from Mitsch:
Your developer partner should have significant experience and an impeccable reputation in that jurisdiction.
Community engagement is critical.
Start early, new land use approvals can take years.
Be thoughtful about when to start environmental studies.
For Sutter Health, this thoughtfulness has paid off.
"Both transactions were lauded by neighbors as models for corporate stewardship. They resulted in more net value than would have been available under a passive monetization, enhanced the neighborhoods with an exciting new development on a clean, safe site, and aligned with Sutter Health's mission as an organization."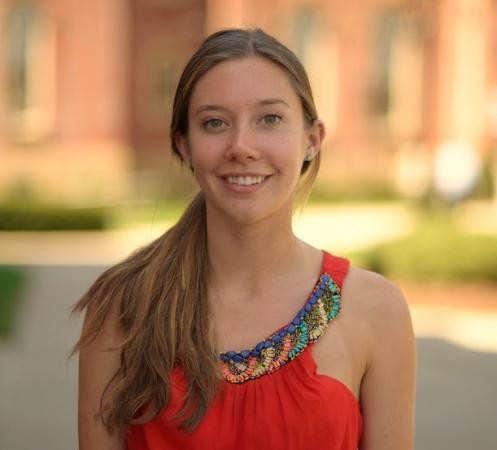 Posted by
Hannah Chenoweth is a writer for influence group. Passionate about collaborating with thought leaders in real estate, design, construction & facilities management.
Collaborate with your Peers!
HealthSpaces is a community for people that plan, design, build and operate spaces where healthcare is delivered.
June 2-4, 2024 | Scottsdale, AZ
Learn More