Katie McCone knows a thing or two about technology and healthcare.
As the healthcare technology director for Johnson Controls, McCone has had a hand in a number of major projects, including large capital programs, as well as digital transformations.
These endeavors helped prepare McCone for a year of accelerated technology shifts within the healthcare sector. While McCone and her team have always anticipated shifts within the healthcare setting, the COVID-19 pandemic expedited the transformation for many health systems.
"A lot of people are talking about the digital transformation that we're going through in healthcare, like electronic healthcare records and changing processes," McCone said. "The facilities were ignored in that part of the conversation at times, but now they are becoming a dynamic part of that."
McCone discusses the ways in which facilities have shaped the healthcare transformation.
How must facilities leaders function in the digital transformation?
Facilities staff must become innovation leaders in their own right and bring different groups – staff, engineers, and others – together. They can be there to guide the process, to bring a cross-silo team together, and identify how to utilize buildings as an instrument of the care team, and what that looks like across all the hospital systems.
We need to start saying that we need cross-functional teams, with different departments and clinical teams, to drive the patient experience, improve clinical workflows, and ensure we're speaking the same language.
What is the smart patient room and how can it become a reality?
I think it requires a strong plan from the beginning to tackle smart patient rooms. It requires the facilities team to engage with colleagues to create a vision, then build around that.
We can't say "here's a brochure." There's a lot of different technologies that will support that vision for what we want to see for patient care, facilities operations, and clinical workflows.
Working together to support that vision and guide that process will benefit a lot of facilities teams. Previously we'd say, "Oh, here's a thing I want to add to help support the smart room," but we'll lose that "smart" if we don't look at it holistically. It's not a singular system acting on its own accord; it's multiple systems integrating and working together.
When going through a retrofit of existing spaces, it is critical to go through a three-step process: Identifying and understanding what you currently have, ideating what you want technology to achieve, and integrating or mapping out how systems work together.
The building as part of a patient care team is a unique concept. What does that mean to people?
For the building to become an extended part of the patient care team, we need to understand how technology impacts patients and clinicians. We can't have technology for the sake of having technology. We need to ensure that when we put technology in place it makes jobs easier for clinicians and the experience better for patients. If it's not achieving those goals, we're off target.
To create this environment where you are supporting patients by having a room or building be part of the care team means having the ability to be responsive to the conditions of the room.

For example, if you have a code blue event, then the building will be part of that event response, such as by changing the lights, displaying information on the television, showing displays in the hallway that say "code blue," or prioritizing badges for staff members in elevators. It could even be turning on the air conditioning for the room because you have 10 staff running into the room and they need extra AC. It's about the building responding in a smarter way during critical situations.
Looking beyond COVID, what are critical things facilities leaders should be thinking of right now?
They need to be considering flexible spaces for post-COVID situations. Thinking, "How can I quickly change and create the right environment for these spaces?"
In responding to the pandemic and in seeing a lot more extreme weather events, like tornadoes and severe winter storms, you have situations where you don't have power or you have a lot of people in the emergency department at once. Creating a flexible space plan for facilities will be important moving forward.
Working with a cross-siloed team to understand how this will impact clinicians, facilities, and patients is also important. Considering smarter airflows, or how to transition to use real-time locating services. If you have areas where clinicians are working, you need to know they are in those spaces and help them identify where items are through asset tracking.
What are some solutions, game-changers, or coming technologies that will go from nice-to-have to need-to-have?
I think these changes will be driven by shifts in staff. One hospital I know has 20 percent of staff retiring in the next few years. They're looking for what they need to prepare for that. They need to use technology in a different way for a new generation of employees.
They will want access to information on their phones, or be able to pull up a map of the hospital enabled with location and tracking services while inside the building. They used to walk around with notepads, but now they're getting that information from the cloud. Having it all together in one place creates a more efficient operation.
How do facilities leaders manage all of this?
Having an integrated hospital is different for every system, so bringing experts in to understand your situation and listen to what your specific needs are that are unique to your hospital is important.
Putting a plan in place for how to use data, and what the most important data is for you to see, is critical for data organization. That's sometimes missed in discussions about smart technology.
We have a lot of data coming at us; we don't want alert fatigue. By creating smarter data dashboards we can say, "Here are the most important things that we need to respond to." We can start to understand trends, and also be aware when there is an issue with something and address it rather than waiting until it's in failure.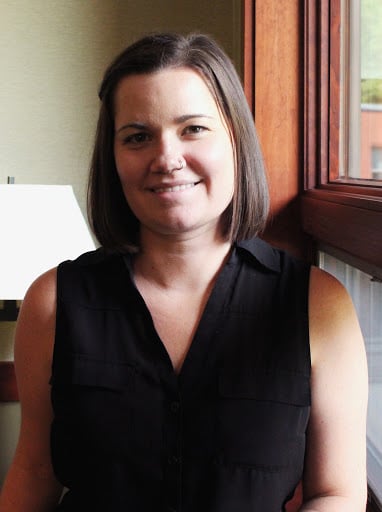 Posted by
Ashlee Kieler is an experienced multimedia journalist based in Iowa. She is passionate about telling stories about healthcare, education, retail and a smorgasbord of other topics.
Collaborate with your Peers!
HealthSpaces is a community for people that plan, design, build and operate spaces where healthcare is delivered.
Jun 11-13, 2023 | Frisco, TX
Learn More