A myriad of forces are transforming the traditional healthcare model, from new technologies and rising consumer demands to a growing market for outpatient services. While these innovations present exciting opportunities, they also create new challenges for the real estate and facilities executives who plan and operate the growing variety of spaces where healthcare is delivered.
At HealthSpaces, Brian Weldy, Vice President of FacilitiGroup Infrastructure Solutions at HCA, led a discussion centered around how health systems across the country are addressing these changes.
The conversation focused specifically on: "How is the transformation of healthcare impacting real estate and facilities?"
Participants included:
Kip Edwards, Vice President, Facilities Services, Banner Health
Brad Lahr,

Division Chair, Department of Facilities and Support Services, Mayo Clinic

Cindy Zelis,

Vice President, Ambulatory Operations and Telehealth, University Hospitals Cleveland
The Diversification of Real Estate Portfolios
Weldy kicked off the session by exploring how healthcare real estate portfolios have undergone dynamic changes in the past five years. As health systems continue to expand their footprint and move closer to the patients, Weldy asked about the unique challenges that have emerged.
Banner's Kip Edwards shared that there's been tremendous growth in many areas: the actual number of facilities as well as the building types and variety of customers. Banner used to have 300 to 350 active projects underway at any given time; today, that number has grown to 470. The workload has dramatically increased, yet project teams are expected to work at a faster pace. The growing variety of project types has made this an even greater challenge.
"With so many new locations and building types, from ambulatory care to urgent care centers, our teams are stretched too thin. Our current challenge is to restructure our teams by specialization so that they understand the specific project nuances and can accomplish them with speed," Edwards said. He shared that providing employees with iPads and vehicles in some cases helped to create a more mobile workforce and reduce the need for running back and forth between multiple locations.
Edwards also brought up another challenge: housing multiple business units and customers in one building. "We have to learn how to be more cohesive through various markets. Right now, they're all racing in parallel. Joint ventures can make the decision-making process more complex."
Cindy Zelis echoed the challenge of creating a sense of cohesion despite the growing complexity of today's facilities.
"The challenge is to break out of our silos and stop operating like individual tenants. When a consumer walks in the door, they don't know the different stakeholders: they believe it's all your health system. At the end of the day, we all have the same mission, so diversification really must align around the patient experience," she said.
Weldy then asked the group their thoughts on who will own the ambulatory facilities of the future. The overall consensus was that there will be a shift from traditional transaction structures toward a mix of owners and third-party operators. Participants agreed that while diversified ownership offers undeniable benefits, the emergence of new challenges is also inevitable, such as ensuring standardized security measures and maintaining a strong, persistent brand.
Mass Customization
The conversation then moved to the topic of mass customization. Patients are demanding it...but can an industry as complex as healthcare move in this direction?
According to Zelis, personalization should be looked at in two ways: on a community and an individual level. She shared a recent example of community customization at the University Hospitals of Cleveland. "My team was working on a center for women and children in an area with a high infant mortality rate. We discovered that the neighborhood was a food desert, so we partnered with a local grocery store before we built the clinic," she said. "Healthcare providers are going to continue to change how we deliver care in different settings to align with true community needs."
Zelis shared that there will always be a need for brick-and-mortar facilities, but that there's great potential for personalization in the telehealth arena. "We need to be able to mass customize a personal experience that aligns with technology. How many of us carry a paper boarding pass into an airport? The same thing needs to happen in healthcare. Our job is to provide a virtual experience for patients from the comfort of their home."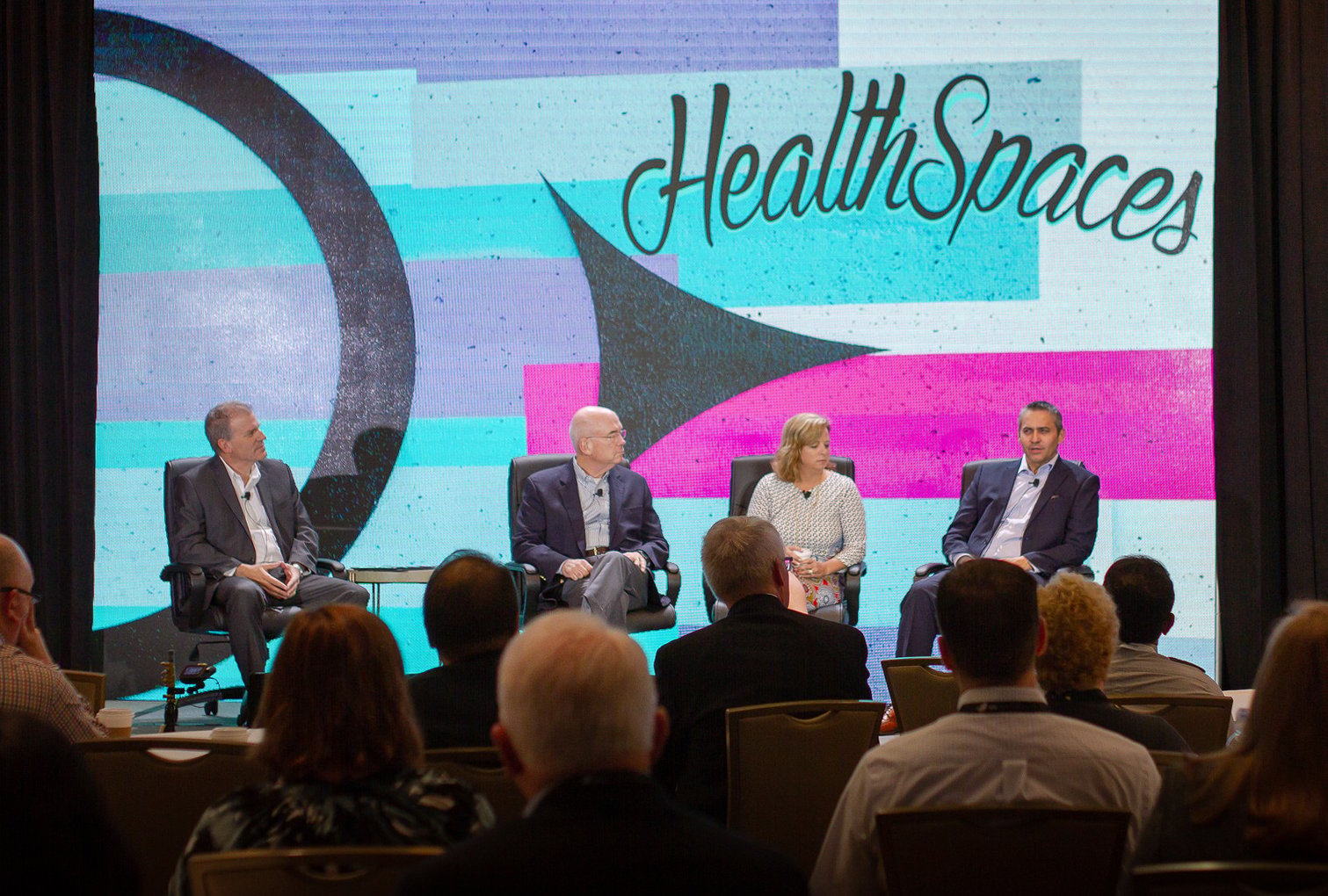 The Potential of IoT
According to Weldy, a conversation about technology in healthcare would be incomplete with mention of the Internet of Things (IoT). Participants agreed that IoT will have an extremely significant impact on facilities operations and management.
An audience member from a Florida hospital system shared that IoT has been helpful in mitigating the risk of water damage during hurricanes: "We've had great results from installing sensors into wall cavities to monitor and identify breaches in the system."
Edwards agreed that leveraging sensors to better support healthcare buildings is the future, and has many applications, such as tracking and optimizing space utilization.
IoT's application regarding infection control was also discussed; mainly, the fact that IoT can offer a preventative solution to the issue.
"With sensors, facilities leaders can monitor real-time pressure in rooms and other factors that contribute to infection transfer," said Weldy.
Zelis believes the predictive analytics that is already prevalent on the clinician side will also become essential to prioritizing the biggest risks for facilities. "We'll see a transition to outpatient facilities that have sicker and more complex patients, whereas hospitals will be more like high-level ICUs. I believe we'll apply lessons from the inpatient world to the outpatient world."
Rising Costs
Wrapping up the discussion, Weldy surveyed the room on the topic of cost escalation. The majority of audience members confirmed that they were experiencing extreme cost increases, attributed to a combination of factors: a shrinking labor pool, reduced subcontractor options, and market conditions.
Zelis believes the industry is "in a time of chaos" due to multiple elements that are moving in parallel and slowing down the velocity of change. "Regulatory controls, HIPPA, payment models that aren't aligned with innovation, consumer expectations...all of these pillars are on different paths at the moment. We need them to align and move together to see real change. We can't fast-track to quick virtual visits if we don't have the technology or the ability to get reimbursed."
Edwards echoed the same point of view: "The industry's slow-moving crawl in the innovation department has to do with its complexity. With so many components and specializations, any one change affects 15 different departments and getting the whole system aligned takes a lot of time. I do believe, however, that we are learning how to more rapidly create a prototype and spread change faster."
Brad Lahr has noticed a shift in the "innovation mentality" as well. At Mayo Clinic, his team is in the process of planning for an economic initiative called Discovery Square, an addition of 2 million square feet for research and development that brings together physicians, scientists, tech entrepreneurs, and more to advance patient care.
"Instead of researchers developing an idea and then bringing it to clinicians, they're first coming to clinicians and saying: What do you need to solve? There's a definite change in approach," he said.
Despite the hurdles to overcome, one thing is clear: healthcare facilities and real estate leaders aren't standing still in today's rapidly changing environment. Major players are capitalizing on new opportunities and breaking down silos to deliver innovative solutions to the industry's greatest challenges.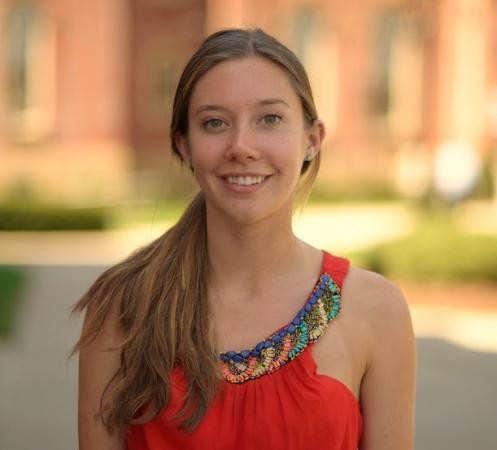 Posted by
Hannah Chenoweth is a writer for influence group. Passionate about collaborating with thought leaders in real estate, design, construction & facilities management.
Collaborate with your Peers!
HealthSpaces is a community for people that plan, design, build and operate spaces where healthcare is delivered.
June 2-4, 2024 | Scottsdale, AZ
Learn More