The digital transformation of healthcare has been a hot topic lately, but it's not the only major change happening in the industry. The way in which healthcare is viewed, sought out, and provided is undergoing its own transformation.
In fact, healthcare as we know it is changing and evolving to better fit the needs of consumers.
Dan Stanek, executive vice president at WD Partners, outlined during a talk at HealthSpaces five of the most significant ways in which healthcare is changing, and how providers can ensure they continue to stay at the forefront of this evolution.
"The pandemic has strengthened healthcare and forced us to get out of our zone, to change," Stanek said. "It's forced us out of the box, and that's affecting us in many ways."
From moving more online with virtual care to reckoning with the growing power of patients as consumers, the changes currently at play in the healthcare industry have far-reaching implications not only for providers but the customers they are courting.
Going Virtual
"Do we even need facilities?" Stanek asked the audience of real estate & facilities leaders. "We started seeing virtual care become a staple during the pandemic. We pulled it out and tacked it on to the day-to-day experience. Now we have to figure out where it goes from here. That will be key: creating a virtual care option in the omnicare experience."
Despite an uptick in telehealth visits over the last two years, Stanek notes that the option will likely complement in-person visits rather than outright replace them. Much like in retail, which also saw an uptick in online purchases and buy online, pick up in-store shopping, patients seeking out healthcare options want a hybrid system offering both virtual and in-person visits.
"We need to find where telehealth will add value to the customer," Stanek said.
Focus On Well Care
While many consumers have sought the advice and care of physicians and others in the healthcare industry when they are ill, there has recently been a shift towards seeking preventative care.
The pandemic served as an alert for many people that being healthy in general is important.
"Customers are looking for an overall experience that is continuous and promotes well-being," Stanek said. "We've been moving away from fee-for-service volume-based models to a value-based model that incentivizes being well."
All About The Customer
Offering virtual and overall care are just two ways in which the healthcare industry is pivoting to put the focus on customers.
"Customer experience is something we have to look at as a journey," Stanek said. "The journey we have across the spectrum of healthcare, online and offline, we have to look at these best-in-class experiences. We need to get out of the healthcare industry and look at what is happening in the hospitality or retail sectors."
As people are out living their lives – the birthdays, the weddings, the anniversaries, the vacations, and all the other happy celebrations and memorable experiences that a person has over a lifetime – those experiences don't typically happen in a healthcare setting.
"When people don't have these positive experiences in our facilities, then the experience of going to a hospital or other healthcare environment stands out to them as being something different and something worse," Stanek said. "We can't have that in the future."
Leaving the Hospital Campus
In the past, healthcare systems built large campuses with the idea that customers could travel to one place and see several different practitioners or receive multiple services.
"The hospital campus has always been inconvenient," Stanek said. "It's expensive. We've known that. Now, what happened as a result of the pandemic, it became risky or dangerous to go to the hospital campus in some people's minds. It started to raise awareness that this is a place where I could get more sick."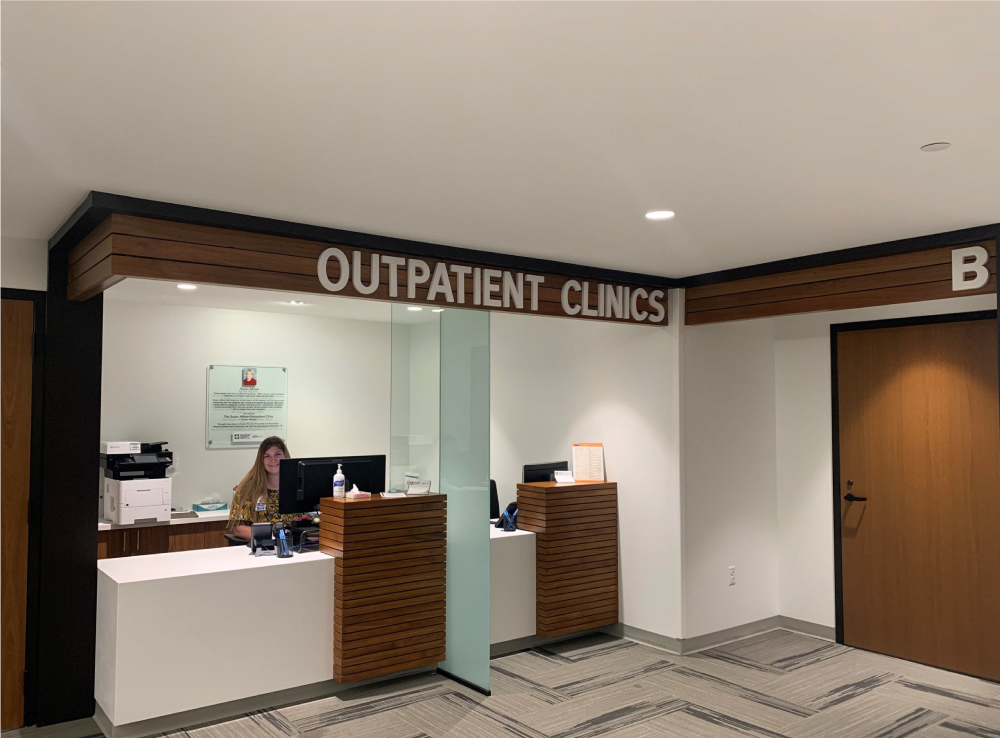 Photo Credit: Susan Allison Outpatient Clinic
Rather than continue with large hospital campuses, Stanek said the industry has already begun to move toward outpatient clinics closer to where customers live, work, and play. This transition, however, must be done gradually, and with much forethought.
"We can't say, 'We're going to move our big box to these places now,'" he said. "We have to think of the impact of these experiences as we get closer to where people live, work, and play. These can't be mini versions of hospitals. They need to be designed and developed for specific segments of customers that happen to live in those communities."
21st Century Healthcare
Companies like Amazon, Uber, and DoorDash each started as small concepts, Stanek said. Today, they are enormous in their respective industries.
"They showed us the power of consumers being in charge," Stanek said. "Healthcare is being forced to adapt to the new sheriffs in town. We have to put things in consumers' hands."
Getting real about consumerism will be a driving force of change in the industry going forward. While few healthcare systems have defined plans to reach consumers, Stanek believes that will change.
"It is not happening yet," Stanek said. "We have to stimulate that discussion to make it happen."
The future will develop as healthcare systems begin to change their focus to be on the customer, not as someone who suffers but someone who is powerful. They'll do this by providing customers with choice in services, control over their treatment plans, transparency in cost, continuity in health with wearables and technology, and convenience in how and when they receive care.
"All this is to say that we have to change our mindset," Stanek said. "We are going through a once-in-a-lifetime change in healthcare. We're moving from a business-to-business model to a business-to-customer model. You have to fundamentally change how you view things."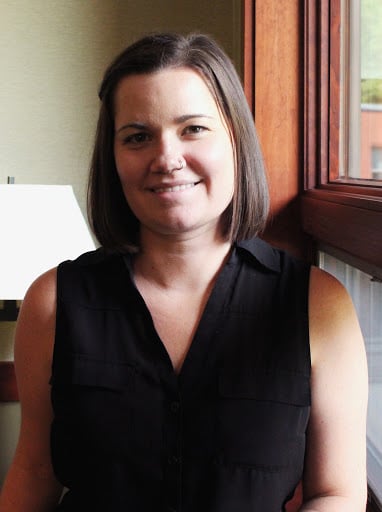 Posted by
Ashlee Kieler is an experienced multimedia journalist based in Iowa. She is passionate about telling stories about healthcare, education, retail and a smorgasbord of other topics.
Collaborate with your Peers!
HealthSpaces is a community for people that plan, design, build and operate spaces where healthcare is delivered.
June 2-4, 2024 | Scottsdale, AZ
Learn More