What lessons have healthcare leaders learned from the pandemic? What new challenges do they face, and how can they overcome those challenges? These questions formed the heart of HealthSpaces' recent Town Hall event. Moderated by Renée Jacobs, Healthcare Manager at Distech Controls, the discussion included Jamie Goldberg, VP Real Estate & Development at One Medical; Lee Levicoff, VP Planning & Construction Management at St. Luke's University Health Network; and Brian Weldy, VP Facilities Management at HealthTrust (HCA).
Over the course of their hour-long conversation, the panelists dove deep into supply chain issues, the labor crisis, the technological innovations reshaping healthcare facilities, and much more.
Lessons from the Pandemic
The panel began with a discussion of lessons learned from the pandemic. Weldy spoke to the importance of resiliency, which for HCA means leveraging shared services across the company. "One of the things I tell my team is that if they're not spending 80 percent of their time working on items that can be scaled across the organization, they're not spending their time correctly," he said. "If everyone's fighting fires all the time, they're not taking advantage of the network effect."
Levicoff also spoke to the network effect, noting that downsizing in the healthcare sector resulted in cheaper real estate in medical hubs, which in turn makes it easier to get patients where they need to go. "If you need to send someone to a hospital or you need to send someone to an ambulatory surgical center, you can get them there faster, because there's now a glut of space," he said. "We can think as a network and get everybody closer to the main hospitals."
As for telemedicine, the panelists agreed it's here to stay. Levicoff observed that more urban regions with higher broadband availability are likely to see higher telemedicine adoption than rural areas. Weldy added that while COVID-19 certainly accelerated the use of telemedicine, he still doesn't think virtual care has quite taken off. "If you go to most hospitals today, you will still see them very busy with inpatients: crowded hallways, beds full, staff overworked," he said. "I think there are some things yet to catch up with it."
"It's going to be here to stay for certain functions, maybe follow-up care," Goldberg agreed. "But the interaction with the physician in an office is not going to go away."
The Supply Chain and Labor Crises
Some problems can be fixed; others can only be accommodated. The pandemic's damage to the supply chain falls squarely in that latter category. St. Luke's adopted a multi-pronged approach to the challenge, pre-purchasing as many long-lead items as possible – steel and doors, for example – while taking advantage of cheap warehouse space to store them. Like One Medical, it also works directly with suppliers to save money and increase purchasing power.
"Sometimes we don't build out the whole office. We build out the exam rooms that are needed for patient care at that time, and then work when materials come in."
A little creative thinking goes a long way: one trick up Levicoff's sleeve is scoping out decommissioned hospitals for items that aren't at the end of their lifespans yet, like MRIs and HVAC units. "You've got to be agile," he said. Goldberg agreed, describing how One Medical builds around supply chain delays. "Sometimes we don't build out the whole office," he explained. "We build out the exam rooms that are needed for patient care at that time, and then work when materials come in."
All that creativity can be applied to labor shortages as well. St. Luke's cultivates future manpower by running mentorship programs in tech schools, which Levicoff noted are "popping up everywhere." When it comes to convincing senior leadership that talent is worth the rising market rates, he likes to stress that you get what you pay for. "In my experience, it comes down to: do they want productivity?" he said. "If they trust you, then they understand that in order to get the job done and make money, they're going to pay the market rate."
Just as important as operational creativity is speedy payment. "If I'm a supplier and I know that you are a customer and you're paying rapid pay, I'm going to be more likely to sell things to you," Weldy said. "You've got to think about how to be rapid and agile in your payment processes."
Innovations Shaping the Future
Turning away from present challenges, the panel examined technological innovations shaping the future of healthcare. Weldy began by explaining the Internet of Things' potential to improve energy efficiencies by allowing for the seamless monitoring of environmental conditions like air pressure, temperature, humidity, and filtration. While the tech isn't "ready for primetime yet," he predicts a transformative array of other applications too, like water management and workflow optimization. In one test case, HealthTrust installed sensors in an operating room to detect whether someone was lying on an operating table. "If you can have some autonomy around IoT sensors, you can use it for multiple applications woven into operational decisions," he said.



Levicoff spoke to the ways technology can simplify construction operations, from algorithmic monitoring of various processes to information sharing between key stakeholders. At One Medical, Goldberg sees the role of tech as both a way to standardize facilities and to allow for efficient, meaningful communications between provider and patient. "We say we're technology-based primary care," he said. "Technology is really important for how we set up our care model."
There may also be labor applications to emerging technologies. "Because of the labor shortage, we're going to have to bring in people that have different sets of skills, expertise-wise," Weldy said. When specialty technicians aren't available to field maintenance issues, predictive tech can help non-experts diagnose and resolve the same problems.
Retailization and Decentralization
Two words will define the next generation of healthcare facilities: retailization and decentralization. Retailization, as Levicoff explained, refers in part to the standardization of built environments such that patients trust they'll get the same reliable care wherever they go. ("They know when they see the arches, they're going to get the same quarter-pounder," he joked.) It goes hand-in-hand with decentralization, in which providers like One Medical bring primary care out from massive medical centers into local communities.
"Our strategy is really going into retail spaces where people work and live," Goldberg said. "Pre-pandemic, we were really focused on a lot of urban markets, where we were convenient: if people needed to see a primary care physician, they could do it as part of their day and not ruin their day by having to take time off work."
"Our strategy going forward is really hitting those locations that are still convenient for people."
The era of work-from-home disrupted this approach, of course, but One Medical is still determined to bring healthcare closer to the people who need it. "Our strategy going forward is really hitting those locations that are still convenient for people, but going a little bit closer to where they live, as opposed to where they work."
Looking Back, Looking Ahead
The panel wrapped up with another look at the knowledge gained during the pandemic, and how that knowledge will affect things going forward. For Weldy, it's a renewed focus on deliberation and collaboration. "It's easy to get angry about things, but this is not the time to get angry," he said. "It's time to do something and be truthful about how you do it."
Instead of dealing with problems by rushing headlong into the first apparent solution, he recommended carefully assessing the potential trade-offs of every possible approach. "The success of your group really resides around your team. So bring your team in close, ask for their ideas, and really consider what the trade-offs might look like for your organization."
Goldberg stressed the importance of connection: both with the work and with the workers. When travel restrictions forced One Medical to rely on local contractors, he said, "We learned that it can work, but it doesn't replace getting out into the field and seeing it." He learned similarly that remote work is no replacement for in-person collaboration. "We really realized that connection is still important," he concluded. "We can be productive in other ways; we don't have to be there every day. But we do get a lot of productivity seeing people live, in-person."
Finally, Levicoff said he learned to broaden his hiring parameters to include people who might not necessarily have the technical qualifications he used to look for. "I think what we've seen in the last two years is that with the specialist – the guy who just works on boilers – if something goes awry, it's hard for him to handle it," he explained. "I want somebody to be able to be in a room and not necessarily want to bully someone or tell them that's the way it works. I want them to be able to be intuitive, insightful, and be able to read a room, which is a little different than the engineers I'm used to hiring."
He's already put that lesson into action, recently hiring a few project managers with either peripheral or no construction experience. "I think that's hopefully here to stay," he said. "It's more human."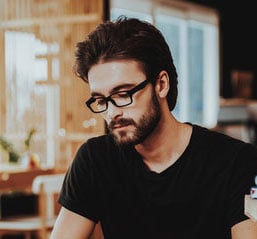 Posted by
Steve Manning is a journalist based in Idaho. When he's not writing, he can usually be found at the theater or taking his dog on a hike. If he could only go to one restaurant for the rest of his life, it would be Al's Place in San Francisco.
Collaborate with your Peers!
HealthSpaces is a community for people that plan, design, build and operate spaces where healthcare is delivered.
Jun 11-13, 2023 | Dallas, TX
Learn More