The new era of hybrid work is a blessing and a curse for healthcare institutions. With real estate portfolios encompassing millions of square feet, a little right-sizing is an attractive value proposition. But with workforces numbering in the tens of thousands, figuring out who to bring back into the office – and when and where to put them – is both master-level chess play and blindfolded dart-throwing.
As Director of Architecture and Workplace Design at Humana, Elizabeth Fennell has played a vital role in the insurance giant's shift to a post-COVID real estate strategy – one that reconceptualizes the office as a space for community experiences rather than individual use. In a presentation at HealthSpaces '22 in Louisville, KY (home to Humana's headquarters), Fennell discussed why Humana settled on this approach and what it looks like in practice.
Adapting to a Hybrid World
Before the pandemic, Humana operated 5 million square feet of administrative offices across 136 facilities. These offices were occupied by 24,293 associates and 2,000 contractors, with 18,499 associates at home or in the field. Eighty percent of this office space was assigned to associates, though actual daily building use hovered at an average of 57 percent. To bring people back into the office, Humana needed to figure out who would be coming back, how much space they actually needed, and what that space should look like.
As Fennell detailed, Humana settled on four primary work styles: home (31,693 employees), office (6,473 employees), hybrid home (5,642 employees), and hybrid office (3,109 employees). The two hybrid categories may sound the same, but she stressed that it's important to distinguish between the two – those who work primarily from home vs. those who work primarily from the office – to ensure spaces aren't overbooked when employees do come in. (There are still about 5,000 employees working in the field, but they factor less into space planning than the other four clusters.)
After formally reopening its offices in March 2022, Humana quickly learned that it would take some time to get things right. "Most people are not yet working to the work style that they were assigned to," Fennell said.
It turned out that most employees wanted to work from home, meaning leadership had to find a way to give them that flexibility – while safely welcoming them back for occasional in-person experiences when necessary.
"If you're going to focus, you're going to stay home. Your home office is our competition right now."
"We are anticipating that people will return to the office, but they're going to return to the office for strategic meetings," she explained.
"We think that people are not coming in to focus anymore. If you're going to focus, you're going to stay home. Your home office is our competition right now. If you're going to spend all day on calls or reading contracts, we don't necessarily want you coming in. We want you to come in to socialize with your team, to have those interactions."
A Community Destination
The task, then, is creating an environment worthy of its home office competition. At Humana, that meant taking a cue from WeWork and creating a concierge-like role responsible for supporting associates as they return.
"There was a time at Humana where you would come into a building and you were met by a security guard," Fennell said. "Now, when you come in, you see a friendly face. That person is helping you over the course of the day, and they're helping all of the teams that sit on a particular floor."
A new workplace paradigm comes with new design challenges. Working with Gensler, Humana developed a floor plan that eschews assigned seating in favor of flexible project zones that adapt to various uses, whether large team meetings or smaller one-on-one sessions.
The neighborhood-style approach includes quiet areas for heads-down work – Fennell likened them to the Amtrak quiet car – complete with focus-oriented design elements that mark a distinct change from Humana's past.
"We're talking about carrels and higher panels and things that we never used to do in an open office, because we wanted to be able to see everybody and have transparency with everybody," Fennell said.
"But we've learned over the years that that just doesn't work for people. What they've gained at home is the ability to concentrate and be productive, because nobody's walking up to them and having a chit-chat."
Making Space for Connection and Restoration
That doesn't mean the new floor plan doesn't incorporate more open spaces; it has those, too. The point is that these spaces are intentionally designed based on employees' actual needs.
"We've been really conscious about what people will be comfortable with returning from COVID," she stressed. "Space is a big part of that; distance between people is a part of that. There was a time when we were putting people on benches and they were just five feet apart from each other. We're really departing from that, and I think people are quite frankly happy to see it."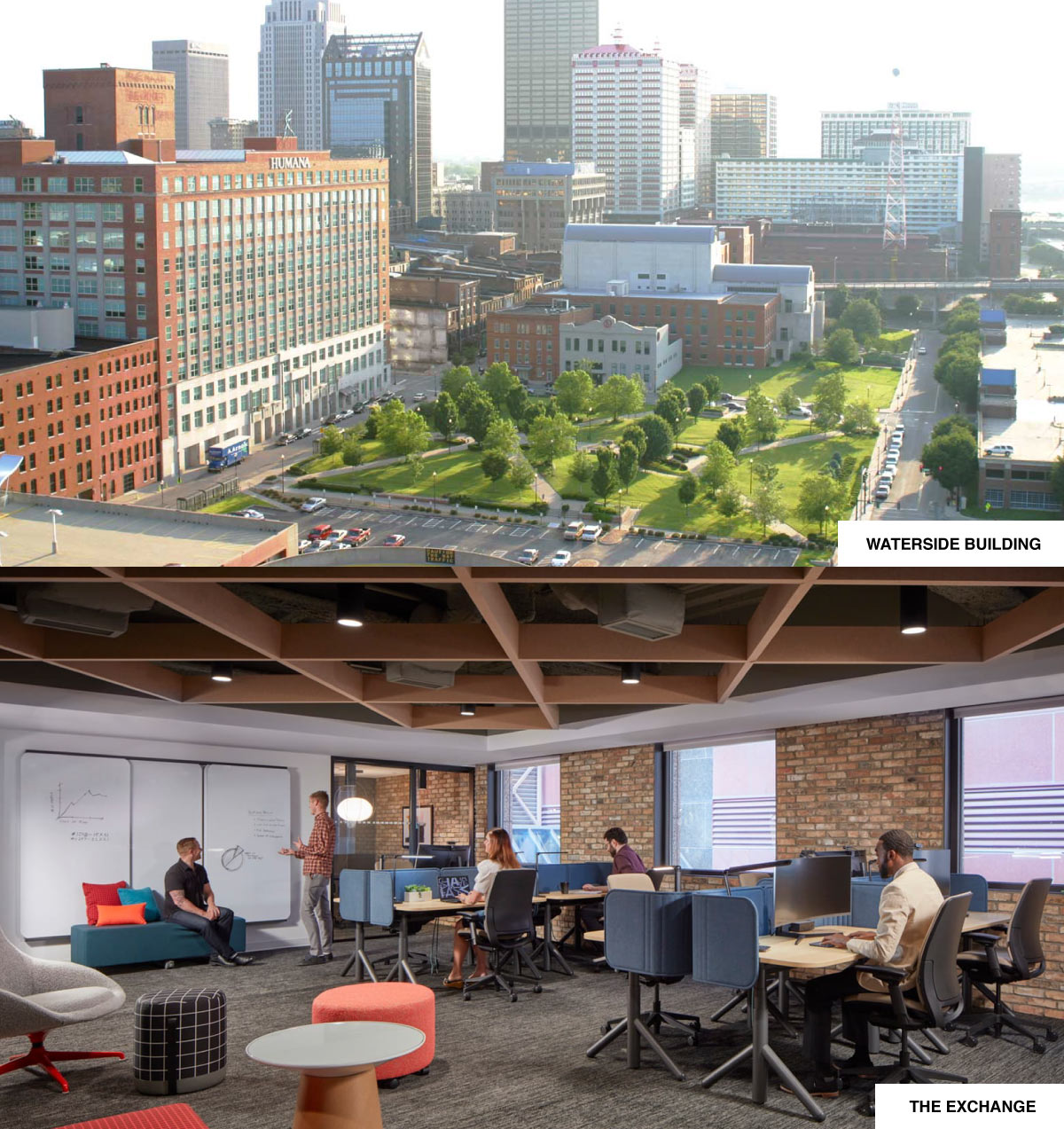 They're probably also happy to see two other key components of the new Humana: the "Connected Café," a casual space for associates to connect over lunch or a cup of coffee, and a "Rest and Restore" area designed for decompression and de-stressing.
"We're still figuring out what that means," Fennell said. "But I do think it's important that we give them a place of respite, where they have a place where they can unwind for a minute."
As she wrapped up her presentation, Fennell shared a few images of Humana's newest spaces in downtown Louisville: the spacious, modern Waterside Building complex and The Exchange, a homey co-working facility with its own fireplace. Both projects were underway when COVID hit; in both cases, Humana decided after intense discussions that it was worth moving forward.
"I'm so glad we did," Fennell concluded. "Because when we reentered in March, these new spaces really gave an energy to people that we couldn't have anticipated. People were so excited."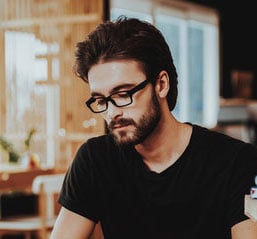 Posted by
Steve Manning is a journalist based in Idaho. When he's not writing, he can usually be found at the theater or taking his dog on a hike. If he could only go to one restaurant for the rest of his life, it would be Al's Place in San Francisco.
Collaborate with your Peers!
HealthSpaces is a community for people that plan, design, build and operate spaces where healthcare is delivered.
Jun 11-13, 2023 | Frisco, TX
Learn More