Like many industries, facilities management is heavily impacted by the Baby Boomer retirement wave. In fact, unique industry factors make this issue even more critical. While the need to recruit the next generation of talent is top-of-mind, an equally important issue--the development of employees' leadership skills-- is at risk of being overlooked.
For real estate and facilities organizations to be truly future-ready, an equal emphasis must be given to creating a positive culture of leadership for employees--which is a recruitment tool in itself.
At the Health Facilities Innovation Forum (now HealthSpaces), we gathered facilities execs from top health systems to discuss how they're handling this critical issue. Participants included:
Joe Powell, Executive Director at University Research Institute (moderator)
Brian Weldy, VP FacilitiGroup Infrastructure Solutions at HCA
Sandy Smith, SVP, Real Estate & Facilities at Hoag
Bob Mitsch, VP, Facility & Property Services at Sutter Health
What Makes a Great Leader?
Powell kicked off the discussion by asking the panel to reflect on the leaders whom they've most admired in their careers. What qualities did these people have that made their leadership so effective?
Brian Weldy, HCA, was the first to answer. His memorable leader always showed a great amount of respect to all he encountered, and that went a long way toward uplifting Weldy as a leader himself. This respect was given in small ways that had a big impact, such as always including first names in e-mails, or truly listening to the suggestions of subordinates.
Next to contribute was Sandy Smith, Hoag: "The people who have really had an impact on me from a leadership standpoint are people that are curious. They're interested, truly interested in the work that you're doing and why you're doing it."
For Bob Mitsch, Sutter Health, the best leaders have "low egos and big ears." By that, he meant that strong leaders always genuinely listen to others without their ego getting in the way. By engaging with their staff's ideas, these leaders are able to let good employees do their jobs and get the best work out of them.
Where Does Vision Come into Leadership?
Powell then brought the discussion over to the topic of how vision plays into the leadership role.
The question resonated with Mitsch, who explained how it's a challenge to align facilities work with the greater goals of the organization. With so much focus put on optimizing construction and making projects more efficient, it can be difficult for facilities leaders to connect to the big-picture vision, especially when they're far removed from the actual role of providing care themselves.
"We're not on the front lines of taking care of patients and a variety of things, so figuring out how to connect what we're doing and make an impact in those places is the essence of what we are responsible for as leaders."
Smith agreed that it's a challenge, and shared some of his methods for keeping his team united with the overall vision. He makes it a point for his team to go out to the job sites, gather the construction crews, and talk to everyone about the meaning behind their projects. Reminding everyone that it's "more than just a construction project" provides a sense of purpose, and results in higher performance.
Communicating vision was also something that Weldy prioritized, emphasizing repetition as the key to making sure that the vision is heard, understood, and stuck to throughout the process. Even if leaders feel like they're a broken record, repetition is an important tactic for staying true to a project's vision.
Are Leaders Found or Made?
Powell then dove into the nature vs. nurture debate, questioning whether leaders must be found, or if they can actually be made. He asked for tips on what can be done to shape employees into leaders.
According to Weldy, building up skills that aren't innate is an essential aspect of being a leader. People may come to the table with certain strengths, but they've got to be open to developing the skills they don't have.
"The minute you stop being teachable is the minute you're gonna stop being an effective leader."
Being humble and receptive to learning new ways of thinking can be difficult for many, especially when people become more experienced. Yet Weldy stressed that this increase in competence can actually be a weakness: we may be tempted to think that our ideas are always right because they're backed up by that knowledge and experience. We stop being so vigilant when we become confident in our abilities.
Smith and Mitsch expanded upon teachability, discussing how abilities can be cultivated, even in people with introverted characters. The key is giving them space to develop their competencies, expand their comfort zones, and learn through a hands-on approach.
This brought the discussion toward leadership programs, during which Mitsch elaborated on his time at the Sutter Health Leadership Academy. Part of that program included intensive 360° feedback from bosses, peers, and other organization members. Mitsch shared that this type of feedback can be eye-opening, as it reveals some aspects of your leadership behavior that, to others, may feel frustrating or ineffective.
Smith also talked about his experience in a leadership program he participated in while working at Toyota: "I got sent to Japan for a month where I actually built cars for a week. I came home and thanked my mother for sending me to college so I didn't have to do that. It was really hard work, but that was part of their leadership program."
He then related this hands-on experience to the healthcare world. While it's not possible for facilities leaders to try their hand at medicine, it's essential for them to think about what it's like to be in the shoes of the people who work in their facilities. This can illuminate blind spots and help leaders build environments that better accommodate healthcare.
Do Leadership Characteristics Need to Evolve with the Times?
One hot topic that never fails to come into leadership discussions today is connecting with the next generation. Specifically, Powell asked, do leadership characteristics need to be revised now to lead this current generation of workers?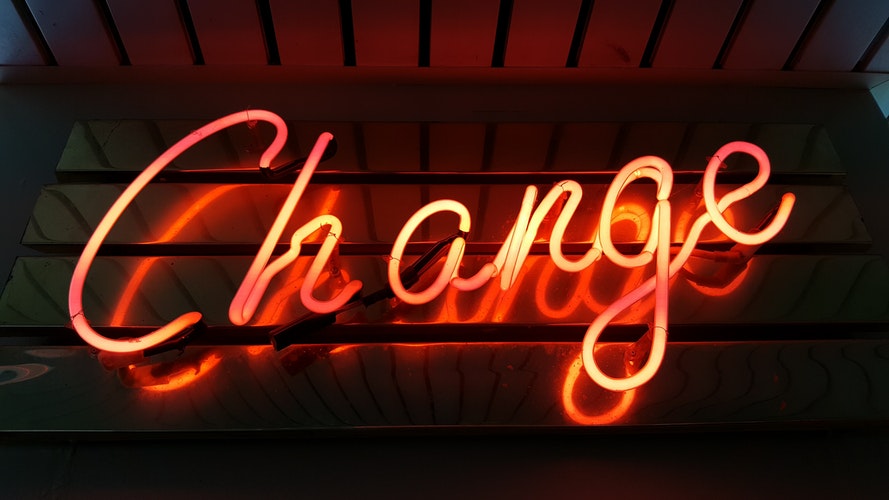 The world has advanced so much in just the past two decades, creating a level of connectivity that was completely inconceivable in workplaces of the past. Weldy touched upon this in his answer, highlighting how this connectivity allows leaders to source talent from places all around the world; it's necessary to adjust to this new working environment, where everyone is no longer working under the same roof.
He also talked about how career tracks are changing in modern times. Where one used to have a job at the same company for 30 years, today's youth may end up working for many companies, in some cases, even at the same time. Executives need to rethink whether or not they should be looking for stability in a worker's resume and instead start valuing dynamism and flexibility.
How Can Leaders Better Communicate with their Superiors?
A next-level problem in the senior management domain is communicating effectively with higher-ups.
In addition to understanding your boss' issues, priorities, challenges, and pressure points, Weldy suggested that you also have to understand the culture in which you work with them. "As I've heard said before: culture eats strategy for breakfast." Leaders need to align their communication to the cultural situation if they want to be known as great resources and advisors for the organization.
Mitsch shared the evolution of his communication skills, which went through a bit of a trial and error process. He formerly brought way too much information to the table when talking to his CEO and other senior managers.
Quickly, he learned that people not only stopped paying attention, they also often didn't have the time to listen to it all. Many of them wanted someone who could come in, advise a solution, and be trusted to resolve the issue. Mitsch learned to be concise, focus on solutions, and save the in-depth information for the people who asked for it.
---
If you'd like to learn more developing the next generation of facilities leaders, Join Us at HealthSpaces, taking place October 28-30 in Naples, FL.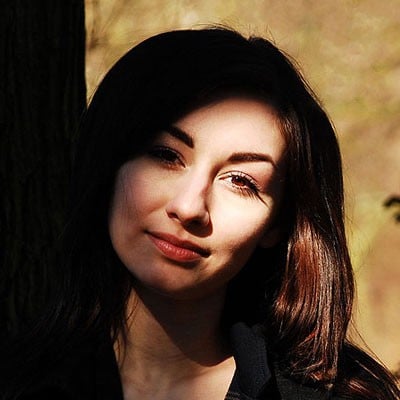 Posted by
Amanda Pachniewska is a copywriter that specializes in the architecture and design sector. When she's not writing about ambitious building projects and innovative spaces, you can find her building her own architectural creations in The Sims, reporting on animal cognition research, or penning fantasy fiction.
Collaborate with your Peers!
HealthSpaces is a community for people that plan, design, build and operate spaces where healthcare is delivered.
Jun 12-14, 2022 | Louisville, KY
Learn More