Emphasizing both "improvement" and "innovation" while understanding the distinction between the two terms is key to refining the healthcare industry, says Chris McCarthy.
His wariness of innovation for its own sake may come as a surprise, because as Director of Kaiser Permanente's Innovation Consultancy, McCarthy is known for leading transformative teams.
However, he believes undisciplined efforts to transform can lead to a tremendous waste of time and resources. "'Improvement 'is about current ideas, while 'Innovation' is about new ideas. Some organizations combine these activities. We keep them separate because they do different things," he told the audience at HFIF '15.
"Innovation is about new stuff and improvement is about current stuff."
Celebrate the Incremental
McCarthy believes that healthcare organizations should focus more resources on improving existing activities, while being more thoughtful and selective in their approach to innovation.
"Over the past ten years people have been poo-pooing the incremental value gain, but that's where your big bang for the buck is."
"It's your whole organizational taking incremental steps and getting better and better," McCarthy adds. "If you don't have that, your organization is probably failing; you're probably about to go out of business."
Step Inside the Sterile Cockpit
One transformative offsite experience led Kaiser Permanente to a system-wide breakthrough that reduced errors in medication administration.
In 2007, after years of gradual progress, their efforts to reduce errors had plateaued. As a group, nurses said there was "no problem" with the process of distributing medication to patients.
However, when analysts asked nurses to illustrate ("draw") the situation, "They drew themselves with electrified hair and with lightning bolts coming out of their heads," McCarthy says.
So, for a fresh perspective, Kaiser-Permanente sent some of its nurses and doctors to new environments, from a Lexus Dealership to the California Highway Patrol to Pilot School, which lead to a breakthrough. One nurse learned about the concept of a "sterile cockpit," an environment in which pilots "don't talk about anything except for taking off and landing the plane," McCarthy says. "She wondered, 'How sterile is my moment when I'm handling medications?'"
This insight led to a simulation in which a nurse shouted at a doctor "Leave me alone!" while she was sorting and handing out medication. "This generated laughter, because a nurse would never tell a doctor this."
This laughter – and the group recognition of a dysfunctional situation – led to a revised process in which nurses have a designated quiet area (usually marked on the floor in red) near the station where they prepare medications. Inside that space, they can't be interrupted or pushed aside while they're working. The result: medication errors have dropped system-wide.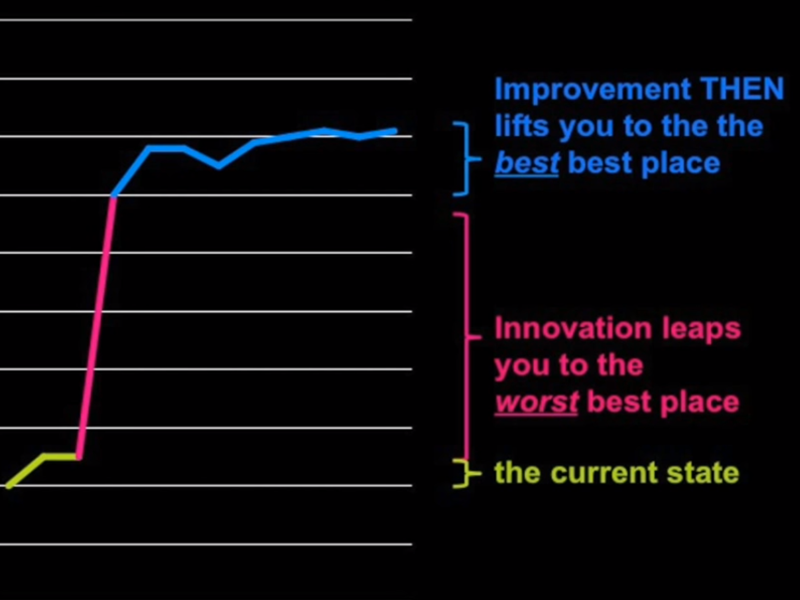 Becoming Explicitly Radical
Founded over 70 years ago, Kaiser Permanente has always offered a "radical" and "innovative" approach to healthcare, McCarthy says. Its healthcare model was so different, in fact, the American Medical Association (AMA) banned it until 1973.
While innovation was always "implicit in our DNA…in 2003, we decided we wanted to be explicit in the way we innovate." Gradually – over a decade – they've delineated four aspects of innovation:
People
Spaces
Methods, and
Networks
Now, the organization focuses on innovation in a handful of highly impactful ways. For people, McCarthy oversees "The Innovation Consultancy," a 10-person team of designers and strategists. While each member is from a separate discipline (architecture, engineering, etc.), they all use design and 'design thinking' concepts" to envision innovations to modern healthcare systems.
The issue of space is addressed in Kaiser's 37,000 sq. ft. Garfield Center, a large, dedicated facility that accelerates innovation. "Most healthcare teams are addressing issues of innovation in conference rooms. At the Garfield Center we can do simultaneous workflow, technology and architecture innovation all at the same time."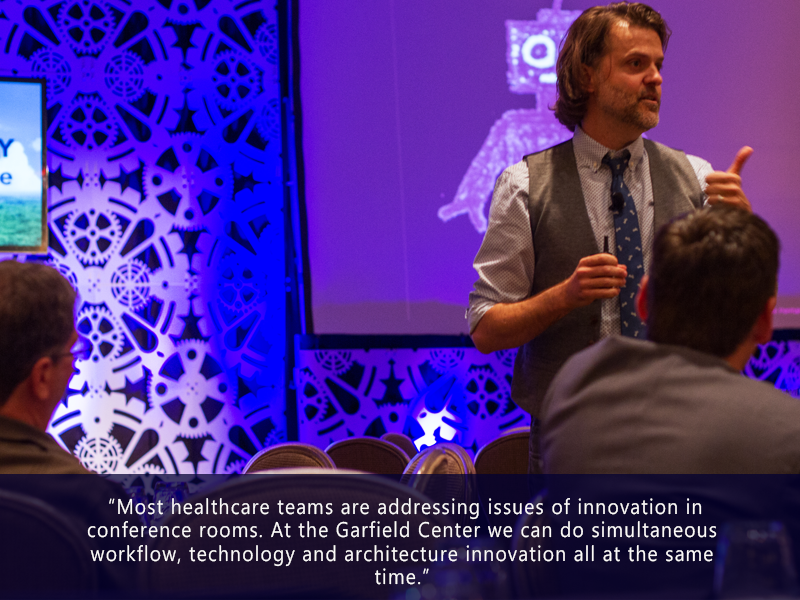 Start With People
McCarthy believes Methods are the most-important component of this infrastructure. "That means that no matter what challenge we're given, whether its an architectural challenge, or a technology challenge, an efficiency challenge, whatever it is, we start from the human experience identifying what people think, feel, say and do," he says.
"This is fundamentally how we design at Kaiser Permanente. It is from the human experience."
Networking is the fourth piece of this infrastructure. "We quickly realized in the innovation space that we needed to look to the world around us," he says. To that end, Kaiser Permanente created the Innovation Learning Network (ILN at ILN.org), which shares innovation across systems, teaches innovation techniques and creates innovation friendships.
"The sole reason we get together is to have an easy way to understand what's happening in the world around us," ILN's director explains.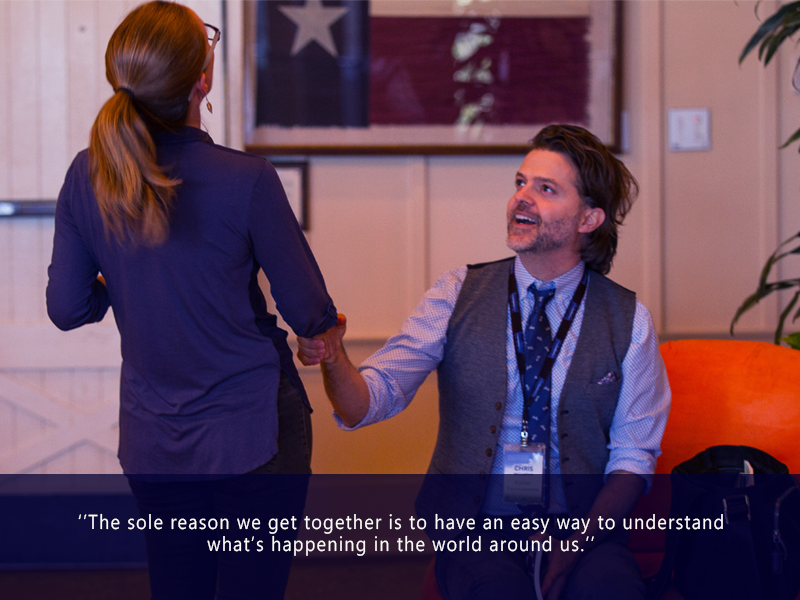 A Final Warning!
Near the end of his presentation, McCarthy reiterated his belief that innovation initiatives can get out of hand, pointing a finger at Kaiser Permanente's own compulsion to develop "pilot programs," which breed like rabbits if they're not watched.
"Beware of Zombie Pilot Programs. We've had pilot programs which should be killed, but no one knows how to do it and we've have successful pilots that no one knows how to take to scale."
You can watch Chris McCarthy's full talk below.
Collaborate with your Peers!
HealthSpaces is a community for people that plan, design, build and operate spaces where healthcare is delivered.
-
Learn More