Although IoT remains one of the hottest buzzwords in business, the majority of health systems remain unsure of how to truly unlock the potential business value of connected devices--specifically, in facilities.
Many questions, from security to the infrastructure needed to support IoT, still linger despite big players spending big bucks to race to the top. To get a better understanding of the future outlook for IoT in healthcare, we spoke to Brendon Buckley, North America's Healthcare Technology Director for Johnson Controls; Indranil "Neal" Ganguly, VP & CIO of JFK Health System; and Brian Weldy, VP of Engineering & Facilities Management at HCA.
Though their experiences with IoT are diverse, all three agreed on one thing: access to instantaneous, customized and localized information will be a game-changer for facilities leaders. So, what exactly is the "Internet of Things," and where are the opportunities in healthcare facilities?
The Current State Of IoT
The billion-dollar industry poised to transform business and healthcare was actually set in motion when a young man noticed that a certain shade of lipstick was always out of stock at a store.
It was the missing lipstick--and the realization that there must be a better way to track inventory--that led British tech pioneer Kevin Ashton to the idea of adding data to everyday items. Ashton coined the term in 1999 to describe "the network connecting objects in the physical world to the Internet." The "T" in IoT applies to anything that can be used to harvest data; objects, buildings, devices, lightbulbs, even people.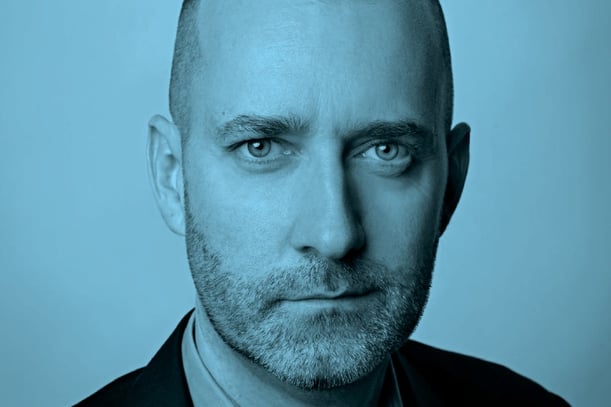 Caption: Kevin Ashton, who coined the term "Internet of Things."
Because of the error-prone nature of human data entry, IoT enables computers to sense things for themselves. It's the connection of these touch points that presents the opportunity to revolutionize the way that businesses operate.
"Computers needed to gather their own information by sensing the world for themselves." -Kevin Ashton
Eighteen years later, billions of dollars are being spent in an attempt to capitalize on the technology by companies like IBM, Johnson Controls, Google, Amazon, Microsoft, Cisco, GE and more. Business Insider's Global IoT Executive Survey recently revealed that "the proliferation of connected devices and massive increase in data has started an analytical revolution."
According to the survey, companies plan to spend almost $5 trillion on the IoT in the next five years and forecast a total of 22.5 billion IoT devices in 2021 (as opposed to 6.6 billion in 2016).
Where Will the Value Come From?
When it comes to IoT in facilities management, Weldy simplifies the complex concept by "looking at the job to be done," with the job at hand being to connect devices to provide better situational awareness to predict and respond to building maintenance issues.
"I think that most people grasp the concept of connecting devices to a network infrastructure, then accumulating data from these devices and using the data for actionable analysis. However, the commercial application of IoT is still in its infancy," he said. "There is still quite a bit of hype, but over time it will become a universal practice."
In reality, every facilities leader needs (but lacks) the ability to be everywhere at once. IoT, on the other hand, can do just that. By effectively managing the data available, hospitals gain an unprecedented ability to run efficient operations.
In an industry driven by circumstances where milliseconds count, interconnected sensors and real-time data offers "a world of amazing potential," said Ganguly.
He predicts a massive increase in IoT for healthcare and radical change in the areas of inventory management, workflow optimization, medical device integration and beyond. He also believes the ability to track and measure activity will transform how organizations implement process improvement initiatives.
In Buckley's eyes, the benefits are simple yet powerful. "It's about leveraging the systems you already have to take a stressful situation and make it a little bit better."
"IoT is about setting up a hospital room that will be better at saving lives." -Brendon Buckley
Examples of IoT's application in facilities include:
Enhanced equipment management.

By using remote detection, manual checks can be reduced and/or eliminated.
Improved inventory management.

Thanks to real-time location technology, such as

Bluetooth Low Energy

(

BLE), assets can be tracked at a lower cost.
Reduced energy consumption.

Controlling factors like heat, cooling and water in smarter ways spells energy (and cost) savings.
Strengthened security.

Facilitiesnet.com

reports

that a multitude of new capabilities are reshaping security options.

Smarter, more efficient design.

Throughput can be monitored and analyzed to understand where bottlenecks exist via wireless infrastructure and tag devices.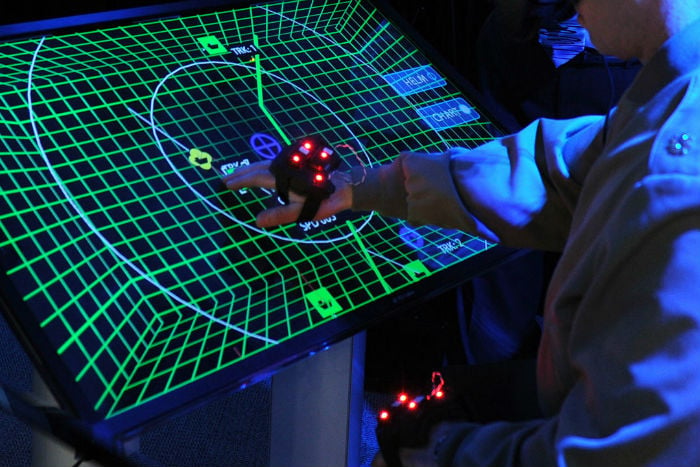 Examples of IoT's application in healthcare include:
Patient data-gathering

. Through wearables and sensors, physicians can better diagnose, monitor and manage patients and their treatment.
Mobile access of patient records.

Quicker and more instantaneous access to records saves massive amounts of time and enhances efficiency.
Improved performance in emergency situations.

Technology that monitors vital signs and symptom-detecting wearables will result in better-informed decisions.
A New Future for Building Automation Systems
As the IoT framework increases, along with the growth of data analytics, Weldy predicts that the traditional BAS systems will eventually transform into new kind of system that controls our buildings.
"Individual pieces of equipment will optimize themselves utilizing the sensors and logic inherent within that equipment. Numerous IoT sensors will bring a multitude of data, which will help to analyze how all these independent systems are operating together as a system," Weldy said. "A leaner BAS will use this information to control the systems in the most effective manner."
According to Weldy, the transition from traditional BAS controlling buildings to an expanding array of sensors (also referred to as edge devices) will provide improved real-time situational awareness in order to predict and/or react to optimize operations.
"Manufacturers today are adding more sensors and situational logic at the equipment control panel level as well allowing the ability to grab that sensor data easier and at a lower cost," said Weldy.
"This layer of additional data gathered by an IoT platform changes the future of BAS technology." -Brian Weldy
Edge devices are imperative because the sensors are at the very "edge," where all the action is. Techopedia provides this definition: "An edge device is a type of networking device that connects an internal local area network (LAN) with an external wide area network (WAN) or the Internet. It provides interconnectivity and traffic translation between different networks on their entering edges or the network boundaries."
With their own network to get to the cloud, edge devices provide a way to increase and broaden visibility to what's really happening, so that facilities managers can develop associations. For instance, a sensor might tell you it's too hot but not why, whereas edge devices will look at all the conditions to figure out the reason.
"Otherwise, you have no idea how to diagnose the problem," Weldy said. "With the evolution of IoT, increased access to a much broader range of real-time data will allow organizations to diagnose and get a prognosis in the most efficient possible way."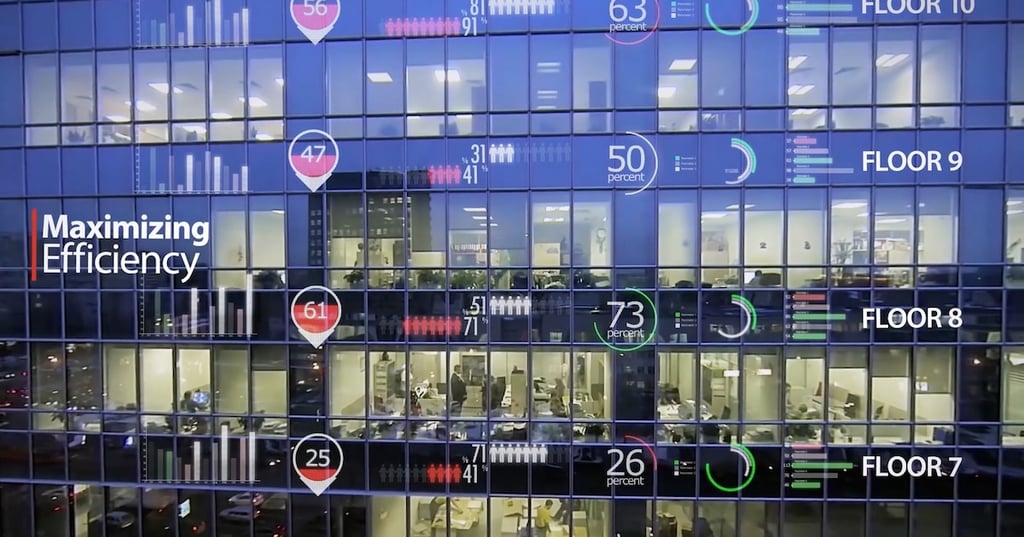 Beyond buildings, IoT will transform overall healthcare delivery and aid in the migration away from traditional solution silos to solutions that blend together.
"For example, intelligent lighting could be used not only for lighting control but perhaps Real Time Location Systems (RTLS) for tracking equipment and workflow, wayfinding for patent, staff and visitors and physical security applications. What is important is to install something that has the ability to layer in additional solutions rather than single application solutions," said Weldy.
When it comes to building maintenance, smarter systems offer not just reduced energy use and cost savings, but real, actionable insights into data that has previously been unavailable.
Deciphering vs. Drowning in the Data
With all these connected devices and data, making sense of the data and analytics is a hurdle--so how can organizations transition from "connected" to "smart"? After all, the wealth of data is only valuable if it's harnessed to make better decisions.
"I don't know that there's a magic bullet, but you've got to have a repository somewhere to store, and the tools to draw that data and analyze it in a meaningful way," Ganguly said.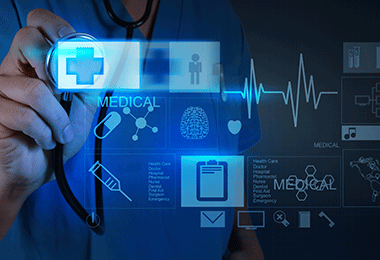 From Buckley's perspective, the biggest conception about IoT is that it's all about analytics; what's missing is leveraging the integration piece.
"To think of IoT within one silo is a mistake; many organizations don't think of it holistically enough." -Brendon Buckley
"To truly leverage it, you have to start with integration between systems to really maximize those investments," Buckley said. "There's a huge amount of value that could be unlocked that could impact key metrics in a measurable way, and that's the exciting part that's missed."
Buckley provided a simple outline for avoiding the data-drowning trap.
1. Identify outcomes.
"You must identify: what are you doing with the data to make things more efficient? Start with the outcomes first: what metric are you trying to improve on? Don't start off with technology, but with people, process, and an understanding what the areas of need are within the organization," he explained.
2. Don't think in silos.
"Know what you already have, aka the systems that touch any part of the process that impact the metric you're trying to measure," said Buckley.
3. Conjure up the best case scenario and identify the obstacles in your way.
"Ask: what does good look like, what's ideal? What's challenging you or preventing you?" Buckley said. "Then think about technology and process together; okay we have this info and systems, how could we just make it smarter by using info from another system or sensors that are tied to the system? That's where the magic happens."
To have that data complement each other, the 1+1=3 approach is ideal, Buckley added. "That's how you really leverage IoT: Figure out what you want to achieve, what technology you can use, and then how to implement it leveraging as much of the technology you already have."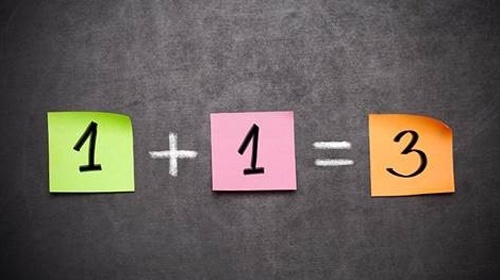 IoT's Impact on Jobs: Help or Hazard?
Forget the threat of tech-savvy Millennials or Gen Z'ers taking over; the evolution of IoT has spurned many a headline along the lines of, "Will Robots Replace Our Jobs?" As IoT reduces the industry's dependence on humans, will a takeover of technology eliminate the need for human employees?
Buckley foresees more of a "reallocation" than replacement.
"These technologies will enable medical professionals to be more efficient in their work, which should be focused on delivering care rather than looking for things," Buckley said. "There's more intelligent ways to identify who/what is doing a task and workflow efficiency is going to make life much easier for both staff and patients, making the tasks of the medical staff more meaningful."
Buckley believes that design, layout and efficiency is where the real critical change will be impacted, not staffing.
"Leveraging space in a more flexible, efficient way will be huge. For example, using the IoT could make operations so efficient that you now don't need as large a waiting room," he said. "Perhaps on Tuesday a room is a dermatology suite, on Wednesday it could be a general practice room. IoT and data can make the most of the space and enhance flexibility,"
Ganguly also notes the potential for smarter hospital design.
"With the evolution of IoT, hospitals can really understand the flow of every factor and it can have an impact on more efficient design." -Neal Ganguly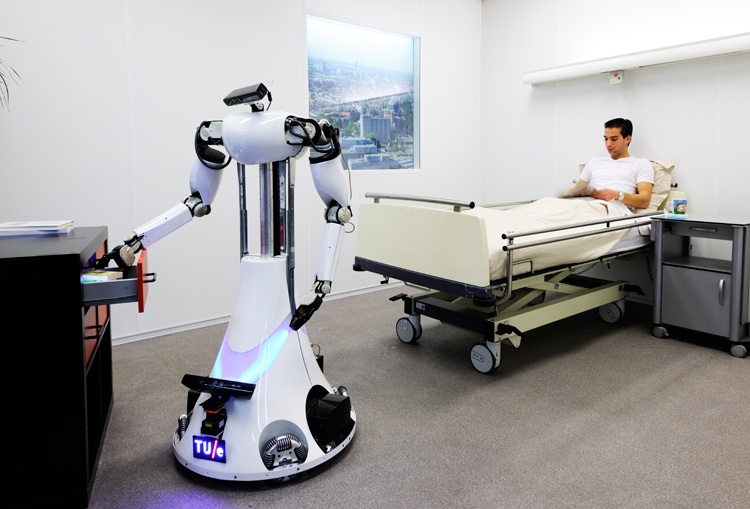 From the FM perspective, Weldy believes that IoT will be born out of necessity, not just luxury, due to the lack of skilled workers entering the trade.
"With the rising age of facilities professionals and the shortage of new ones coming in, the topic of developing a succession plan is huge. The counteraction is to make an investment to make our buildings more intelligent," he said.
"This way, we can specialize and afford to pay for having someone with a more focused expertise respond to a facility's unique system. This also amps up the competitiveness and attractiveness of the profession, as it's both hands-on and technical with an IT slant."
Security Challenges
Just as IoT is poised to become inevitable, so too are challenges and security issues that must be overcome.
"One concern is that the emerging device infrastructure or ecosystem needs to mature. A lot of focus now is on fitness oriented devices or glucometers, and the whole device world is still maturing," Ganguly explained.
Weldy echoes Ganguly's sentiment that there is a certain element of complexity in putting all the pieces together to deliver the end product.
Privacy concerns are the oft-cited issue when it comes to IoT, especially when it comes to the vulnerability of healthcare records.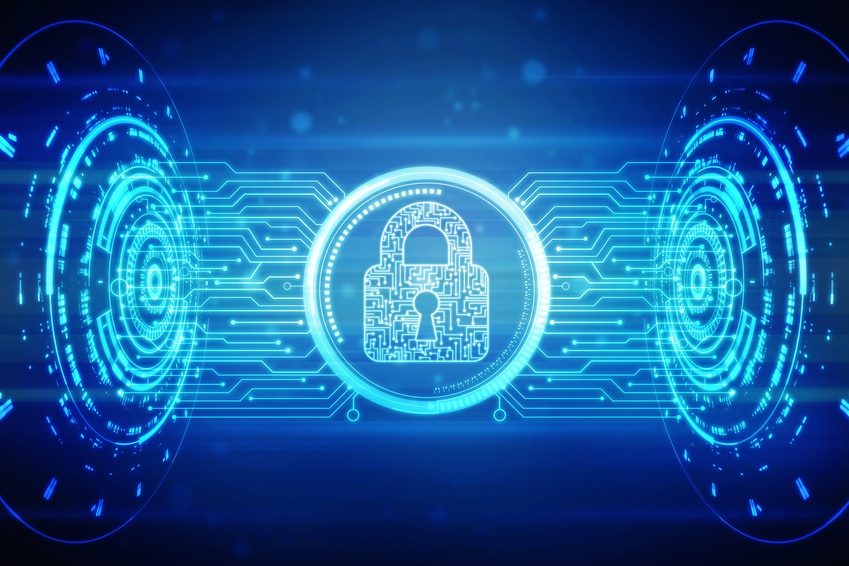 "It's an essential concern that no one corrupts data. You want to have a bit of separation, of BAS doing what it does independently to run the facility, then you need a separate intelligence layer so they can optimize the system," Weldy said. "What I'm trying to do is to not let anyone unauthorized get into the BAS and make adjustments."
A hardened process to prevent hackers is necessary, which means finding a way to separate networks. Weldy cites the growing popularity of blockchain, which is still in its infancy but gaining momentum as a legitimate way to move transaction data securely, as a possible solution.
Boundless Future Possibilities
Although there are challenges to overcome, Buckley believes we're in "a really unique time with a lot of opportunity."
"It's an exciting time to leverage tech and business systems together to drive important outcomes. It really comes down to enhanced patient care." -Brendon Buckley
By acting on all kinds of data, from building to operations to patient wait times, facilities leaders can reach for unprecedented levels of reactivity and efficiency. As machines and devices become more intelligent, they will be able to act in ways that benefit all parties involved, from patients to staff.
Buckley also cites less critical factors will be influenced that aren't "life or death," but will go farther in creating a positive patient experience, like TV, lighting control, and simply making sure the blinds are open in the morning.
"Leveraging IoT is going to allow hospitals to drive a lot more value out of systems they've already purchased," said Buckley. "Electronic health records, BAS, nurse call systems, location services, they're all expensive."
The bottom line is, the world of IoT is taking off. Although we're still early in adoption, an enormous opportunity exists with the ability to access and analyze real-time, localized disparate data. This data mined from sensors, meters and equipment will provide fact-based value that optimizes facilities management operations.
The industry is on the cusp of an explosion in the potential of innovation that will ultimately save time, money, energy and lives as it evolves.
For a deeper look at IoT's future outlook in facilities, request an invite to the HealthSpaces (formerly Health Facilities Innovation Forum).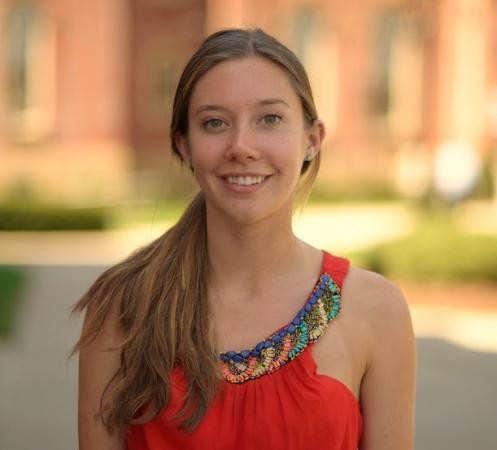 Posted by
Hannah Chenoweth is a writer for influence group. Passionate about collaborating with thought leaders in real estate, design, construction & facilities management.
Collaborate with your Peers!
HealthSpaces is a community for people that plan, design, build and operate spaces where healthcare is delivered.
Jun 12-14, 2022 | Louisville, KY
Learn More