HealthSpaces, (formerly Health Facilities Innovation Forum) is launching a Leadership Series to bring you unique insights into the personal stories of the industry's top real estate & facilities executives. The series will dig deep into how their day-to-day approaches to leadership are transforming the future of their organizations, and healthcare as a whole. We're proud to announce Jeff Land, Senior Vice President of Corporate Real Estate at Dignity Health, as our first featured leader.
Since June 1998, Land has overseen a diverse portfolio plus major capital design and construction with San Francisco-based Dignity Health.
Land is a leader who embodies the core values that Dignity is built on: compassion and kindness. Dignity's commitment to human-centered care recently culminated in the "Hello Humankindness" initiative, a $220 million multi-phase improvement project to improve the experience for every visitor.
We spoke with Land about the remarkable response to the project, his thoughts on why millennials aren't so different from Boomers, his vision for the future of healthcare real estate, and beyond...
What originally drew you to the field of healthcare?
Prior to Dignity, I was in asset management and construction. What got me started in healthcare facilities was a consulting assignment with Ernst & Young where I was meeting with firms about how I dealt with their real estate. When I met with Catholic Healthcare West, the predecessor of Dignity Health, I discovered that many healthcare systems were wrestling with an understanding of what real estate is and how that works essentially.
You've now been at Dignity Health for almost 20 years. Since then, to say a lot has changed would be an understatement...What excites you most about the current transformation of healthcare?
An awful lot has changed, and what excites me most overall is the recognition that the built environment in healthcare can and does impact the experience of patients, families, friends, visitors and staff. There is that real connection being recognized, and it's exciting to me to know I can make a difference in the outcomes that are achieved.
My mantra for my career is that I've always wanted to build great things that last...that's what drew me to this opportunity.
What do you believe is an area in healthcare that's in need of positive transformation?
I believe we're on our way to population health and people will need to take personal responsibility to a greater degree than ever before. But if I had to pick one thing that makes me pause and wonder how we are going to get there--it's the attitude or lack of concern that many people have. We need to be more active consumers and look into healthcare options with as much care as say, researching a tire online, or something else similar.
Dignity has seen a lot of growth recently and a few major acquisitions--including the super-recent agreement to merge with CHI Mercy. What has this massive expansion been like?
It's been great. What I've truly enjoyed about the past 20 years is being able to influence something so much greater than me, and I really believe that's true. Every morning when I get up, there's something new and challenging. That's what's kept me at Dignity for so long.
The challenges are forever evolving and big enough that there's room for me to make a difference. There's always going to be expansions needed for the industry to morph into what it needs to be.
The "Hello Humankindness" initiative shows a clear investment in enhancing the patient experience. Now that these improvements are complete, what has the feedback been like?
We are literally completing that project right now. It's taken about two and half years to finish it, and when I spoke about the concept at the Health Facilities Innovation Forum in 2015 we hadn't officially started it yet. The project includes not just the built environment but a number of IT initiatives. At this point, nearly everyone I speak with has a story to share about either how the new environment and changes have impacted them personally or someone they know, whether it's a patient or family member.
"The impact in both small ways and great ways adding up to change the experience has been phenomenal."
I've received so many unsolicited calls or emails from people who have said they "just have to share." I got a call the other day because a nurse walked by the lobby and our player piano, and saw a patient and one of the doctors sitting side by side talking and listening to the music together. She was touched because she had never seen that before.
"Hello Humankindness" is about more than just design; it's also been a remarkable multi-media branding statement, from Spotify playlists, social media, blog articles, and the Great Kindness challenge. Any advice for other organizations on how to find and express their brand identity?
That's an interesting question. As you asked it, I was thinking that it really has its origin as a natural extension of the people who are already here and very strongly believe in our mission. The first line in our mission statement is to continue the healing ministry of Jesus, and our people feel that. "Hello Humankindness" was just giving that a name.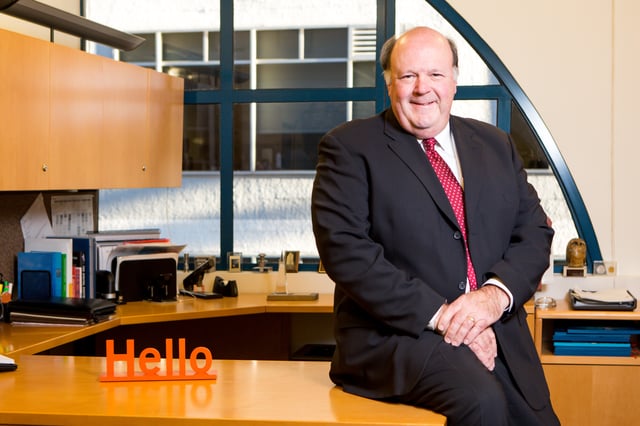 Why do we care? Why do we put our patients first? The "why" is what so many people in the company were already sold on, so it was kind of a handle on things that were already happening. My advice is to truly understand your organization's unique culture and mission and find a way to express it.
Recruiting the next generation of facilities leaders is another area where many organizations are struggling. Does Dignity have a plan in place to recruit & retain millennials?
As a leader in any industry, you are always concerned whose coming up behind you and how that can actually lead to a better future. While I see lots of differences between how my generation and millennials view work, and there's been a lot written on this, I also see that's there not a vast shortage of young leaders who feel called to a vision or a mission-driven culture.
Millennials don't want to focus on a traditional, hierarchical vision of success but rather a passionate mission and work style that's different than mine, but still meeting and excelling those mission-driven goals. I think that's what millennials are looking for, and it's what drew me here too, even though my style may differ. Health systems need to express a true mission that young people can sign onto and believe in.
What is the biggest challenge you currently face in your role?
I don't spend a lot of time up at night worrying, thankfully, but if I did I think I would take it to an industry level. The challenge is how to migrate the healthcare industry to a future state where it's considered a right in this country and the cost of delivering it is sustainable. Those two things are such a huge challenge, not just politically but practically.
Also, going along with that, getting people to engage and take responsibility for healthcare in a way that will drive overall healthcare to more people across our country is a challenge.
What is the best piece of advice you've received in your career?
"If you find a career you love, it doesn't feel like work." That's been true for me for a lot of years now. Also, "You don't have to catch every ball thrown at you." Those two in combination have been the best advice for me.
If you could go back and tell your younger self one thing, what would it be?
I would give myself the winning lotto numbers! Honestly, this is boring, but I'd say "Hang in there, you're on the right track."
So many times we find ourselves looking back and realizing how few of those things you worry about actually happen. My mother recognized this and used to say, "Gosh, worry really works!" Just believe in your own decisions and things will turn out alright.
What's your favorite way to relax and unwind?
I work on my bucket list. Most recently, I went over to the Big Island of Hawaii to visit where lava flows into the sea. It's so fascinating because every year, several acres are added to Hawaii from this lava that's always regenerating. And if I'm not traveling, I'm fishing!
What would most people be surprised to learn about you?
I joined the carpenter's union when I was 15, and have been building and remodeling houses on the side since. I love it!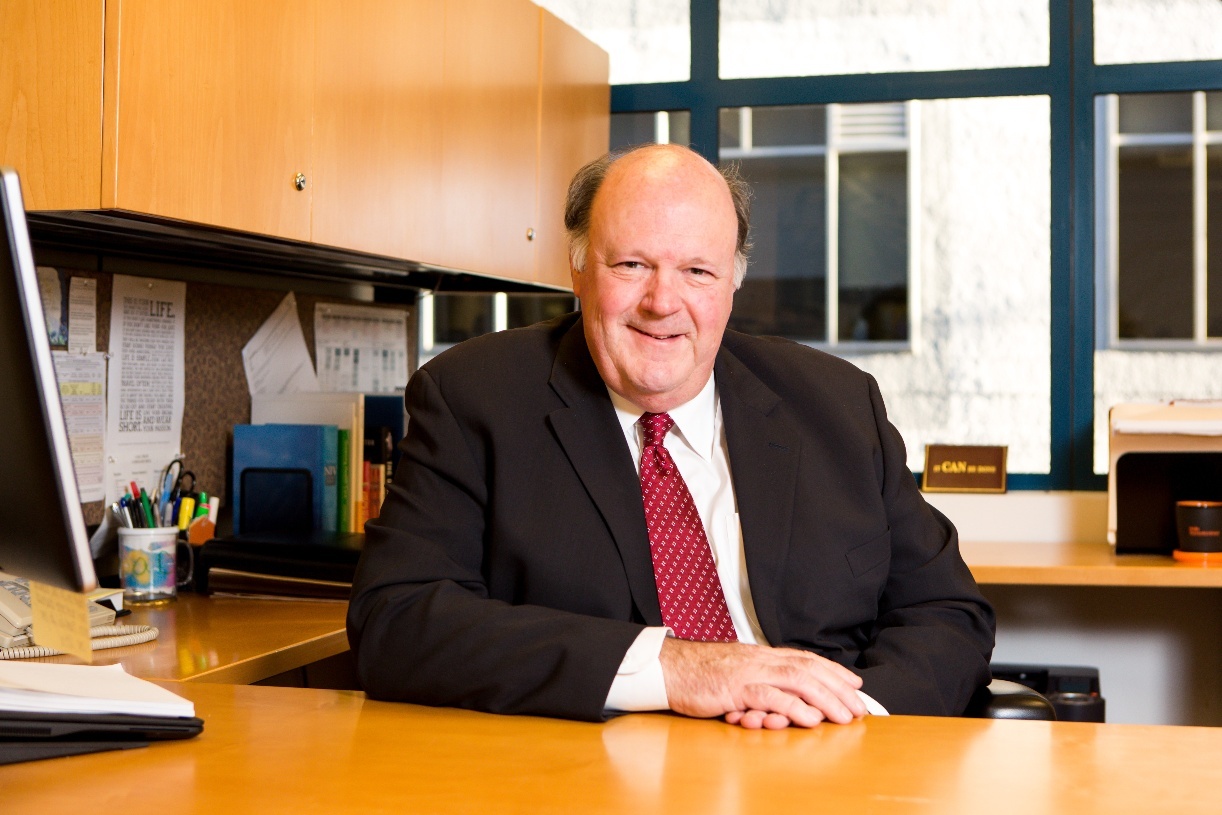 Finally, what does the future of healthcare real estate look like to you?
I think that as we move more and more to population management in healthcare, decentralized locations will be the future. It will be more dispersed with technology, improving remote access, and big data enhancing outcomes and access.
All of this will help us get things right more often in healthcare for the first time. Facilities will continue to consolidate into more regional locations and into hubs, and more care will be delivered electronically.
---
Know a noteworthy facilities exec that we should feature in the Leadership Series? Feel free to drop us a line at HealthSpaces@influencegrp.com.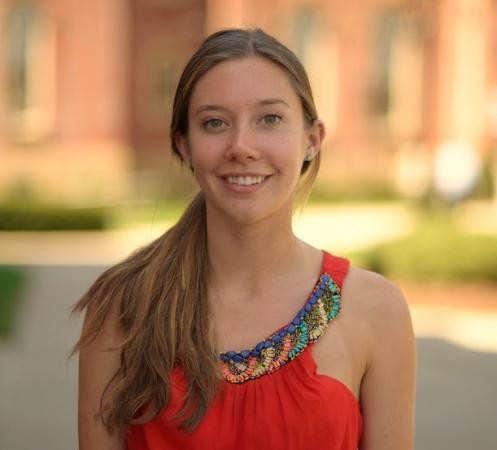 Posted by
Hannah Chenoweth is a writer for influence group. Passionate about collaborating with thought leaders in real estate, design, construction & facilities management.
Collaborate with your Peers!
HealthSpaces is a community for people that plan, design, build and operate spaces where healthcare is delivered.
June 2-4, 2024 | Scottsdale, AZ
Learn More