In 2006, Texas Children's Hospital announced a $1.5 billion expansion called Vision 2010. The project turned out to be the largest expansion ever by an independent children's hospital within a four-year time span...and it's no surprise that Jill Pearsall, Texas Children's Vice President of Facilities, Planning, Development, & Real Estate Services, looks back on the project as one of the chief accomplishments in her 16-year career with the organization.
We enjoyed an insightful conversation with Jill about pulling off Vision 2010 against the odds, the significant role mentors have played in her professional development, and her definition of success...
What led you to a career in healthcare?
When I was working in the Los Angeles area as an architect, I had a lot of repeat facilities management clients. My professional interest was more focused on planning and project management rather than design, and as I started to get to know them I thought, "How do I get on that side?"
Architects tend to 'go away' once the project is over; I was intrigued by the concept of being on the owner's side and overseeing a building comprehensively.
I ended up moving to Houston, and it just so happened that one of my clients, Houston Methodist Hospital, had an opening for a project manager role, so I made that desired transition. Three years later, I joined Texas Children's Hospital as an assistant director before advancing to my current position. I love the constant learning experience healthcare involves; you're never working on the same project, whether it's an academic medical center or a high-tech surgical wing.
What is the greatest challenge you face in your role?
In facilities, we don't design and construct projects overnight, so I would say staying ahead of the curve and planning for healthcare innovation. It's tough to know if you're making the right decision when the future is eight to 10 years in the making, yet someone wants it done yesterday.
Let's talk about Vision 2010. This was an ambitious initiative that was delivered under budget...What contributed to that success?
There was definitely a mix of luck, strategy, and talent involved. Vision 2010 started in 2006 when the construction industry–and prices–were skyrocketing worldwide. We were really concerned about putting enough inflation and contingency in our budget… and then 2008 happened. That's when luck came into play because labor and materials were subsequently available.
In regards to strategy, we cascaded the buildings over time so that construction and occupancy weren't happening simultaneously. The timelines were close together, but we weren't dealing with identical opening dates. Our project teams were also structured so that it was clear who was responsible for what decision-making from day one, which avoided a lot of detours and allowed us to deliver in a streamlined, timely fashion.
What current project(s) are you most excited about?
We're currently going through a vertical expansion that will add 640,000 square feet when completed in September. Our Legacy Tower will feature new and expanded operating rooms plus a new pediatric intensive care units (ICU) and a helistop (helipad?) to allow greater access.
Phase one is now open, and it's exciting because it's an entirely new paradigm for our ICU patients. Our critical care environment was more than 20 years old, so this was a terrific opportunity to improve our existing services and increase our operating room (OR) capacity with a brand-new legacy space to carry us into the future. It's been a discovery process; so many families, caregivers, and user groups have been involved in guiding us.
The critical care rooms are now three times the size of the current ICU rooms and they're equipped with cutting-edge technology, including a boom that provides medical gases, power, and data from the ceiling. The booms allow us to position the patient almost anywhere in the 360-degree circle, which means we can use state-of-the-art equipment for mounting pumps, monitors, and ventilators at the patient's bedside, while keeping the equipment off the floor.
From your standpoint, how does the healthcare facilities industry need to improve?
The industry needs to find the best way possible to integrate technology into the snail's pace of construction. I think we're getting better, but I don't know that we've mastered it. A lot of the challenge lies in the fact that medical equipment and tech changes faster than the construction industry can keep up with.
Everyone wants the latest and greatest, but you have to design for two years before that's that technology comes out. The industry hasn't mastered integrating tech and medical equipment into the construction world because building takes time, and the paint still has to dry. You can fast-track to a point, you can modularize, but it's still a lengthy process that's very linear–technology does not abide by that.
When you mention modularizing, do you see a push towards modular construction in healthcare?
I see some modularity, probably most effectively in repeat infrastructure and cabinetry within the same room type. Repeat infrastructure, such as patient room headwalls, can be piped and fabricated anywhere and lifted into the a construction site. We have a very robust facilities standards program, which allows for quick, clear design decisions and minimal customization, which in itself becomes an effective time and cost savings tool like modularization.
During our design and construction experience, we haven't found an opportunity for full room modularity (like some organizations have with patient bathrooms) since our building forms don't tend to be orthogonal, but we may get there some day.
What have you learned about effective communication as a leader?
I never appreciated the benefits of meetings before, but one of my colleagues said something that resonated with me: "I'd rather be at the meeting for the five minutes of information I need than not be at the meeting at all."
Collaborating and talking through challenges or decisions is are keys to success. You might achieve something from a decision you make on your own, but you might not. Here, we're very collaborative and we find meetings with desired outcomes to be extremely effective. That's one thing I've learned about communication: it's not just telling people things, but rather gathering data and making the best-informed decisions. That can be via a group text conversation or sitting face-to-face for hours, but regardless, collaboration leads to a more positive outcome.
What do you know about leadership that you wish you knew at the start of your career?
Here at Texas Children's, we assign a buddy when someone is relatively new to a profession or leadership role. I have a lot of mentors now and I'm so grateful for all of them. I felt so much more productive and less stressed having that trustworthy person to guide me through politics and so many other issues that come up.
The shortage of young professionals (especially women) entering the facilities management field is getting a lot of attention. How would you pitch a career in facilities to a young person?
When I graduated from the school of architecture at the University of Southern California, the ratio of men to women was about 5 to 1. I mentored freshman women going into architecture school with two points of advice–you have to love what you do because it takes a lot of time, and you have to not do it for the money, because [the job] doesn't pay well. I think both of those factors have improved over the years, which is great. I am also seeing many more women on our construction sites, which is incredible!
Every year at Texas Children's, we participate in a program for underserved schools called Health Adventures. Fifth graders spend a Saturday touring our facilities and learning about the potential careers healthcare can offer other than being a doctor or nurse. Facilities management has so many opportunities. In On my team alone we have architects, interior designers, project managers, construction managers, graphic designers, logistics planners, real estate analysts, database coordinators – all acting as a piece of the pie to maintain and grow our organization.
Do you believe the opportunities today are different for someone entering facilities management?
Buildings are getting more complex, so the skills needed to manage and maintain them are more diverse and specialized than 25 years ago. With this diversity and specialization comes a broader range of opportunities. Newer buildings are "smart" and thus, we need intelligent people to run them effectively and efficiently.
The increased desire for nicer healing environments beyond the traditional sterile-looking hospital provides opportunities for creativity and integration within and between everything that goes into a space–color, light, equipment, furniture, fabrics, artwork, graphics, wayfinding, materials, patterns, etc. Having the varied talent and subject matter experts on a facilities management team is important to an organization's branding as well as its customers' experience.
What's your personal definition of success?
I think success is more of a feeling than a definition. When you work really hard and there's the great reveal or completion of a project, it's amazing to sit and enjoy a moment of sheer pride, whether you helped meet a deadline or knowing you're helping to save lives. It's even better to share that moment with your team.
That moment of complete relief and pride is what I look forward to...It's not usually a long moment, but it's so important to take a deep breath because it doesn't happen very often!
Who has made the biggest impact on your leadership philosophy?
I've had several teachers in my career, including my parents, that have really taken me under their wing and given me the confidence to push my own envelope and challenge myself. That's given me the ability to not be so competitive with others but to really grow within myself.
I've always worked in a collaborative way, so my philosophy as a leader is that I'm not the cherry on top, but just one piece of the pie. You can't have the whole pie without all the slices together. I don't think the leader is the "end-all-be-all"; everyone has a role. As long as everyone is present within their roles, you'll be moving in the right direction, but it won't go smoothly if they're not. So from a philosophy standpoint, it's a team sport.
Looking out at the next 10 years, do you predict the arrival of an 'Uber moment' or a huge disruptor in healthcare?
Part of disruption is that it's unknown and can come from left field, but I think that both technology and the cost of care are already disrupting with no end in sight. Tech is certainly not inexpensive, yet we all have to invest in it–I think it will continue to disrupt from a workflow and work solution standpoint as well as cost impact. I also think that the cost of care is a huge unknown for healthcare organizations.
In addition to tech and reimbursement, workforce challenges are creeping up on us. More pressure is coming from employees who are looking for more flexible or remote options. This raises a lot of questions because we don't have banker's hours in healthcare – how does an employer who needs people around the clock engage with someone who prefers to work from 10 to 5?
I definitely suspect there's more disruption on the way...
---
Know a noteworthy facilities exec that we should feature in the Leadership Series? Well drop us a line at HealthSpaces@influencegrp.com!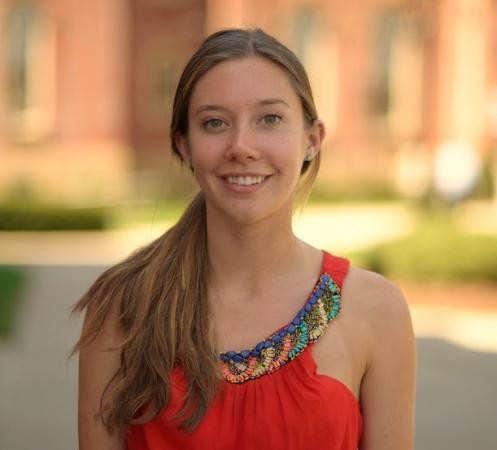 Posted by
Hannah Chenoweth is a writer for influence group. Passionate about collaborating with thought leaders in real estate, design, construction & facilities management.
Collaborate with your Peers!
HealthSpaces is a community for people that plan, design, build and operate spaces where healthcare is delivered.
June 2-4, 2024 | Scottsdale, AZ
Learn More