Sid Sanders is no stranger to billion-dollar capital projects. The Senior Vice President for Construction, Facilities, Design & Real Estate Management at Houston Methodist is currently responsible for a $4.5 billion capital construction program. Prior to his role at Methodist, he ran a $7 billion capital program for the UT System.
We enjoyed an insightful conversation with Sid, who shared his perspective on recruiting a strong team, fundamental changes to the healthcare business model, and the biggest takeaway from his book, "Program Management 2.0".
How did you get your start in healthcare facilities?
I got my professional degree in architecture from the University of Texas at Austin in 1978, practiced for about a decade, and went back to get an MBA in finance in 1990. For the last 30 years, I've been on the owner's side managing capital programs for large campuses, primarily in healthcare and higher education.
In my previous role, I ran the capital construction program at the University of Texas System, which houses six academic healthcare institutions. That's where I got my heavy indoctrination in healthcare, and I've now been at Houston Methodist for 14 years. So that's a thumbnail sketch of my career!
Has your leadership philosophy evolved over the years?
To be honest, I think it's hard for anybody to observe themselves effectively, but I would say my leadership philosophy boils down to finding the right people, getting them into the right place with the right resources, and then getting out of their way. In the past 20 years, I've had the opportunity to run two multi-billion-dollar capital programs for prestigious institutions—first at UT System and now for Houston Methodist. I've learned how effective a small group of talented and committed people can be when they're given the opportunity to get the job done in their own way.
Most employees learn the right technical skills, or else they don't stay in the business very long. But the judgment side trips up many people. I spend a lot of time recruiting and hiring project leaders that I have confidence in to make good judgment calls—when to pause, forge ahead, manage risk, etc. Then I try to give them as much latitude as possible. I'm always here when they need me, but I won't be tapping on their shoulders and pestering them excessively.
Do you believe the skill-set needed to be successful in healthcare real estate is changing?
Yes, we're seeing rapid changes in two broad areas: construction and healthcare. We're creating facilities that cost hundreds of millions of dollars and are going to be around for at least half a century. To be successful, healthcare facilities project leaders have to stay on top of these innovations and where the industry is headed.
"To be successful, healthcare facilities project leaders have to stay on top of these innovations and where the industry is headed."
On the construction side, for instance, we're finally starting to see broad adoption of information technologies that have been in other industries for a long time. Project leaders also have to keep pace with the healthcare business model, which is evolving fairly rapidly. Ten or fifteen years ago, we weren't a consumer-based industry—now, the dynamic is much more complex. The quality of the patient experience is a huge factor in the success of any hospital.
Every touchpoint must be considered. The interactions with the hospital staff, from the valet to nurses, must be as welcoming as the look and feel as your facilities, and vice versa. What are the amenities in the rooms? Does it have daylight? Is the waiting room inviting, or does it look like a 1960's bus terminal? All of these factors deeply affect the patient experience, and the patient experience deeply affects how patients rate a facility...which then affects how successful you are ultimately going to be in attracting patients. That's probably been one of the biggest changes in healthcare facilities in the past 15 years.
So, to be successful, I look for people I can rely on to oversee the design and construction process, where I can trust them to take millions of dollars and turn them into exceptional facilities, that will add value and long-term vitality to the institution.
When you talk about innovation, is modular construction or prefabrication on your radar?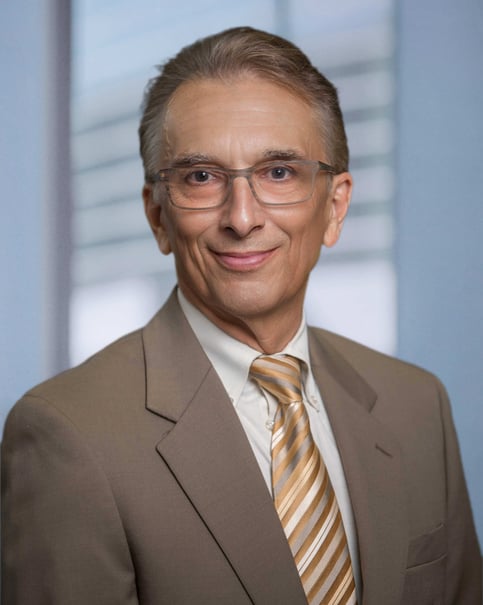 Sid Sanders
I've done both, and there are some key differences. Modular construction suggests a completed assembly that is repeated multiple times and then is brought to a site and bolted together. At the end of the day, there are very few healthcare buildings where that's a cost-effective solution. Prefabrication, on the other hand, accepts that buildings are largely custom and one-of-a-kind. They may have a lot of similarities, but they're unique enough that it's different from automobiles, where you're going to build 99% of the same vehicle 100,000 times.
Buildings aren't that way, but once you get inside of a building, there are indeed thousands of parts that can be prefabricated. By that I mean, cut to the right size, have sub-assemblies put together, pieces that are threaded and drilled. My vision is that fabrication—taking raw materials and cutting them to the right size, notching it, shaping it, etc.—happens in a factory somewhere. The construction site is where you bolt it together; you're not cutting or shaping anything, just assembling it. We're not there yet. Prefabrication is being used extensively and offers some great opportunities, but much less so with modular construction.
What project are you most excited about at Houston Methodist?
We just finished a brand-new high-rise hospital called Walter Tower that offers the most advanced treatment possible for heart and brain procedures. It's 22 floors and nearly a million square feet, with 366 beds, 16 OR suites, hybrid ORs, Gamma Knife, Intraoperative MRI and 14 cath labs. The groundbreaking was May 2015, and the first patients walked through the door in August 2018, which was an incredible timeline of 40 months.
We were designing, fabricating and building simultaneously, which is the only way you can build something this big and complicated- that fast. Most of the restroom pods were done off-site in a factory and then crane-lifted onto the frame. We were virtually designing while we were building it. Everyone from the mechanical contractors, engineers, plumbing subcontractor, concrete subcontractor, and architects all came together in a big room, set up workstations and created 3D models while we were building.
This building had to tie into five other buildings at 15 specific locations on seven different levels, so the construction manager used state-of-the-art scanning technology to pick up millions of data points. Then, we imported those scans into the building information model of Walter Tower to work out the details of how to connect to all those buildings. Now, we're kicking off Tower 2, which will probably be bigger, and we'll take with us the lessons we learned from this project.
In such a large organization, how do you encourage your team to innovate and take risks?
Despite our size, Methodist tends to be a pretty innovative organization itself. Whether you're a custodian or a senior executive, you're required to go through a two-day onboarding process to learn about our culture. The acronym ICARE is the core of our culture: Integrity, Compassion, Accountability, Respect, and Excellence. By the time someone completes this training, they understand that this is a unique place. It sets the stage for saying, "We want excellence in all we do and to create the best environments we can."
"We want excellence in all we do and to create the best environments we can."
I stay involved in the early stages of any major capital project where we're making big decisions. I don't drive them, but I'm there to shepherd and make sure that the budget is in the right place, we're attentive to the right user groups, and that a project isn't getting hijacked by the narrow viewpoints of one particular person. Being hands-on in the early stages sets a tone where my project director has a comfort level to be innovative and run with it, moving forward from a strong foundation.
I never expect my team to push back against a senior executive, doctor, or department chair—that's my job. My team knows I'm always there and will not put them in a situation that's untenable; in no circumstances will I throw them under the bus.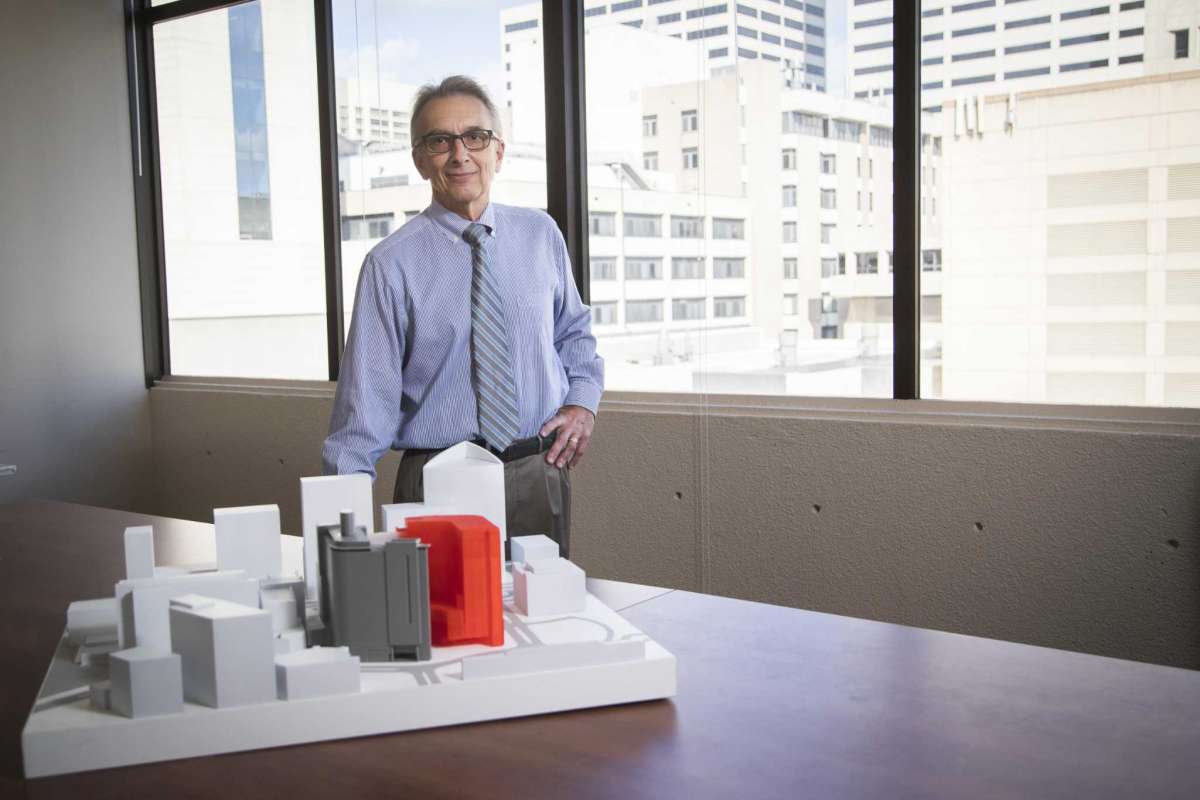 Sid Sanders with the Walter Tower Design
What is the biggest takeaway you'd like readers to have from your book, "Program Management 2.0"?
"Program Management 2.0" is written about the design and construction industry, and not healthcare specifically. The biggest overarching message is that the industry has and will continue to become more integrated. The line between designers and builders will become more and more blurred, which is a great thing.
I came of age as a young architect in the early 80s and the world was starkly divided: there were those who drew designs and had the final authority and those who executed those instructions. That's not an effective way to build today. It needs to be a more collaborative and innovative world.
What is the best piece of advice you've been given in your career?
What comes to mind is advice that was given to me early in my career, long before I was involved in healthcare facilities. I didn't handle something too well at the small architecture firm I was working at. Basically, I got overwhelmed in a situation and run over by some people. The partner of the firm, who became a good friend, took me to lunch and said, "Sid you're just going to have to get tougher. There are two ways to do it: You can become an asshole, which I don't recommend, or you can develop a really good sense of humor." I chose the latter!
---
Know a noteworthy facilities exec that we should feature in the Leadership Series? Feel free to drop us a line at HealthSpaces@influencegrp.com.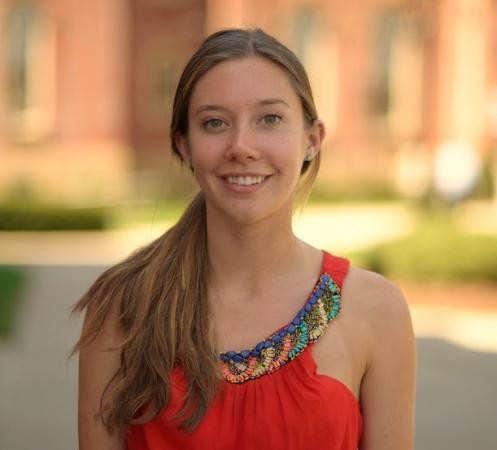 Posted by
Hannah Chenoweth is a writer for influence group. Passionate about collaborating with thought leaders in real estate, design, construction & facilities management.
Collaborate with your Peers!
HealthSpaces is a community for people that plan, design, build and operate spaces where healthcare is delivered.
June 2-4, 2024 | Scottsdale, AZ
Learn More