With lower costs, faster delivery times and reduced waste, modular construction offers a wide range of advantages for builders in all industries, including healthcare.
Whether building a temporary hospital or a state-of-the-art health clinic in an urban setting, Grant Geiger, CEO of EIR Healthcare, foresees a rich future for modular construction in healthcare spaces.
To better understand how modular construction will impact the future of healthcare, you need to understand the concept through time. This was the focus of a talk Geiger gave to a HealthSpaces audience.
"There's a modular solution or prefabrication solution that could work for what you're trying to do," Geiger said. "It could be something as simple as a panelized wall system to complete structures. That's where we see the future going."
A Century Of Building
Perhaps the most well-known modular construction product debuted in the early 1900s when Sears Roebuck & Co. began selling pre-fabricated homes via mail order.
"There's quite a long history and track record of modular construction in the real estate space," Geiger said. "The craftsman houses could be ordered in a catalog and then delivered to your site."
From there, the concept grew from one-family residences to large hotels. In 1971, Disney used unitized modular construction to build its Polynesian Resort and Contemporary Resort.
"These hotels were built off-site then slid into the core," Geiger said.
More recently, modular design has been used to create temporary hospitals in Joplin, Missouri and family health clinics in Staten Island.
"In healthcare, it's starting to become more and more prevalent," Geiger said. "We're seeing when working with clients that there's an interest and a focus on what this means to facilities and what they can do with this in healthcare."
An Option For Every Project
When working with clients, Geiger and EIR Healthcare break down the modular process into several categories based on the complexity and scale they are trying to accomplish.
Whether the project calls for an off-site completion level of 10% or 90%, Geiger said modular construction has categories for all to consider.
For instance, Geiger pointed to the Vanderbilt Family Health Clinic in Staten Island that utilized modular construction for the steel frame and non-combustible structure, while a smaller-scale modular development of bathroom PODs was utilized in the Mercy Health West Hospital in Cincinnati.
As a result of using modular construction, each project came with benefits for the developer including lower costs, faster completion and reduced waste.
"What we're trying to accomplish, the key thing in modular space, is not necessarily just cost or just necessarily speed, but it is about structural flexibility, we've talked about agility and adaptability, there's something there to be considered," he said.
"So based on your goals, there is an opportunity there to consider where does modular fit into that space," he said. "There are very specific goals they are looking to accomplish in healthcare spaces."
As an example, Geiger pointed to EIR Healthcare's own MedModular modular hospital rooms, which could be used in a traditional build or an entirely modular-constructed facility.
"We're excited about what we did, building modular patient rooms," he said. "There's a lot of things to consider when you're looking for innovation and changes in constructibility for your facility."
Looking To The Future
"We know the delivery model is changing," Geiger said of healthcare. "When I talk to our clients, I see that value-based care and population health is decentralizing healthcare to a certain point."
Additionally, if speed to market is a concern, there is a key component here with being able to deliver something faster."
"The question is, what does that future of healthcare look like, what is it going to be?" he asked.
For EIR Healthcare, the answer seems to involve technology, the Internet of Things along with agility and adaptability.
"Technology has become common and superfluous in what we are doing, it's there everywhere you go," he said. "The question is how do you build and design that environment to make technology native and adaptable to what we have."
That future could be what Geiger refers to as building 4.0.
"The concept that we think is coming in the future is building 4.0," Geiger said. "With building 4.0, we believe that modular construction is moving to a place where the entire building can be built off-site. Corridor elements, rooms, this could be for not just an outpatient clinic, but in some cases something much greater, like a 200-bed facility."
Showing a short video of a modular build for a senior living facility, Geiger showcased the simplicity of such a project.
"The product, in the end, looks like traditional construction," he said. "What we see in the industry is there is a move in space to develop essentially real estate as a product. You put the elements together to create a full package and solution."
Geiger foresees more of this in the future.
"We're starting to see this today and in the future we'll see that growth and continue to expand in healthcare," he said.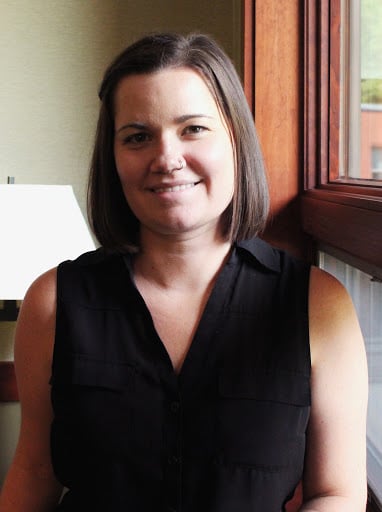 Posted by
Ashlee Kieler is an experienced multimedia journalist based in Iowa. She is passionate about telling stories about healthcare, education, retail and a smorgasbord of other topics.
Collaborate with your Peers!
HealthSpaces is a community for people that plan, design, build and operate spaces where healthcare is delivered.
-
Learn More