Not everyone can visit a hospital. As the healthcare sector continues to advance, with more cutting-edge technology being installed throughout its facilities, there remains the need to serve those people who cannot physically get to a health center. Remote accessibility to the digital world has transformed society over the past decade, and this progress is now emerging in the healthcare industry.
The use of telehealth by established care providers has grown in recent years. The ability to connect remotely is at the core of this emerging practice, providing treatment to people with physical disabilities or those living in extremely rural locations, for instance, and has evolved into fulfilling other convenient healthcare services (which were previously unavailable).
Center for Telehealth at UMCC
The University of Mississippi Medical Center (UMMC), the only academic medical center in the state, is a trailblazer for virtual healthcare. "Telehealth involves examining or treating a patient remotely and in real time using online streaming technology and interactive tools," said Patrick Casey, Executive Director - office of Planning, Design, and Construction at UMMC.
UMMC began offering specialty care through telehealth in 2003 when it launched a 'telemergency' pilot project. The program was created to meet the dire need for specialized care and other public health services in the state's most rural corners. The Center for Telehealth was launched a decade later, in 2013. Over the years, the initial effort has mushroomed into a network of partnerships with hospitals, clinics, schools, and businesses statewide. A one-year pilot program of the Center for Telehealth, called the Diabetes Telehealth Network, began in spring 2014 and delivered diabetic care remotely to patients in the Mississippi Delta.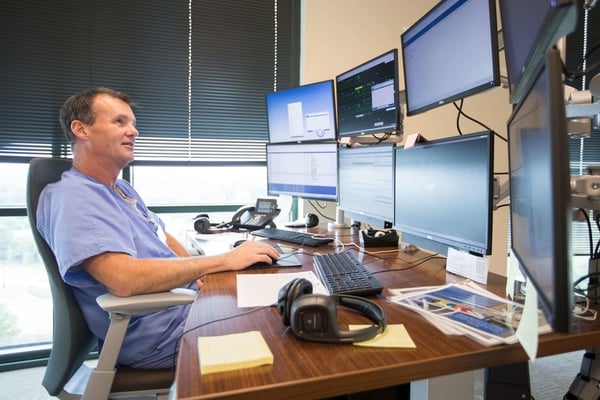 This demand for medical outreach to those rural patients was a driving factor behind UMMC establishing its Center for Telehealth. "Of the 82 counties [in Mississippi], over 68 of them are [near] an hour's drive from any specialty care; that's a pretty significant distance," Casey explained. Though remote access is beneficial, in Casey's eyes, it has to be adequate care. "If we are providing telehealth, it must be the same quality treatment as an in-patient visit, or we wouldn't do it."
The Magnolia State has consistently landed near or at the bottom of national health rankings, and thus, the need existed for a boost to Mississippi's healthcare infrastructure. This contributed to the expansion beyond the initial treatment of said rural patients. "It grew from providing telemergency support, monitoring ICU patients, and then providing the service to other hospitals and partners throughout the state… [as well as] providing it to some university campuses. We also provide telehealth to all state employees who are on the state's health insurance plan," Casey said. The medical center utilizes its telehealth initiative via an app called UMMC 2 You.
Designed for Remote Patient Visits
Virtual healthcare is convenient for patients and designed to allow nurses and doctors to remotely supervise them."We send a smart-tablet home with patients; we monitor and check in on them, we make sure they take their medication, as well as reading their vitals in real-time, Casey said." This accessibility allows more people to receive healthcare. Prior to this, some of those needing medical assistance would simply go unseen, compounding the issue.
In many instances, the newfound access results in patients being more conscious of their health and well-being. And with the largest doctor shortage of any state over the last decade, Mississippi now provides the opportunity to seek care for those people who previously had to travel outside their immediate area in order to get necessary treatment.
While this modern form of healthcare is predominantly received in a patient's home, it originates in a hospital or clinic, which must adapt its facilities to accommodate telehealth. "Back in the 1990's, UMMC launched telehealth for diagnostic test interpretation of adult and pediatric cardiology patients. In 2003, the first videoconferencing was established for emergency medicine throughout the state. It grew from there into remote patient monitoring and then the establishment of a 24/7 Telehealth Call Center with full-time dedicated staff." Thus, employing telehealth requires the adjustment of existing clinical and administrative space.
Making Space for Digital Healthcare
As the telehealth program grew, so did the need for more room. "UMMC's first [telehealth] center grew to 8,000 square feet. Currently we are in a 12,000 square feet facility with future plans to grow into a 28,000 square foot building," Casey said. In addition to requiring more square feet, the area must be imagined properly, in order to create the most productive and appropriate surroundings. "In designing our telehealth facilities, we have established space standards for provider workstations and also standards for placement of furniture, wall colors, lighting, acoustics, cameras, internet speed, devices, and facility infrastructure. We have worked with various furniture manufacturers to design fixed provider workstations that can accommodate telehealth, taking into consideration, ergonomics, flexibility and privacy."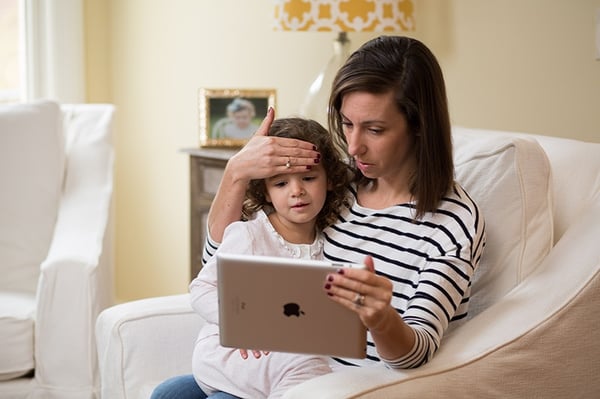 With patients now able to see a provider from home or on-the-go, this frees up physical space and resources that hospitals and clinics desperately need. "We don't have enough room, so we are continuously re-purposing space. Casey continued, "We're trying to get non-essential space off campus, and trying to decant services. Telehealth has had proven results in lessening the workload at UMMC facilities. We've reduced rural Emergency Room staffing around the state, and we've reduced unnecessary patient transfers." Thus, telehealth can be viewed as a long term investment that will reduce unnecessary patient visits and costs for day to day operations.
Naturally, implementing the program has required the healthcare system to make some increases to its operations. "In addition to providing the facilities, UMMC hired and trained a dedicated staff of administrators and clinicians who are full-time providers of telehealth. UMMC has [also] incorporated training as part of the general curriculum in the medical school. This has enabled us to become a national leader and pioneer in telehealth."
Looking Forward
As the use of telehealth becomes more widespread, so will the need for more and larger facilities. "It is estimated that the number of telehealth patients has grown from 350,000 in 2013 to over seven million in 2018," Casey reported. And the program is not only trending— it works. "Our research has shown that 83% of health conditions were resolved after a virtual visit. It is projected that the entire market for hospital-based telehealth technology will grow to $19.5 billion by 2019."
As UMMC moves beyond the pioneering stage, Casey is excited for the future. "I think in the next five to 10 years we will see the commercialization of telehealth nationally… with 24/7 Telehealth call centers similar to [what we have at] UMMC pop up everywhere. These centers will be established by existing healthcare providers and also entrepreneurs seeking to cash in on the commercial enterprise. Overall, the population will benefit as the expansion of telehealth will lower overall cost and provide better access to care."
Consequently, the U.S. government has taken notice of UMMC's successful endeavor, recognizing it as a Telehealth Center of Excellence in 2017 and awarding Mississippi with an initial grant of $600,000, with the opportunity for an additional $2 million over the next two years.
---
Join us at HealthSpaces for more on innovations in healthcare facilities planning, design and construction.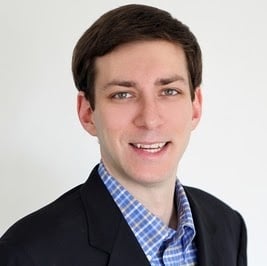 Collaborate with your Peers!
HealthSpaces is a community for people that plan, design, build and operate spaces where healthcare is delivered.
Jun 11-13, 2023 | Frisco, TX
Learn More