In today's fast-paced world, the only constant is change⁠— which makes long-term capital planning for healthcare systems a challenge. With so much talk about innovation and the next big disruptor, how can facilities leaders differentiate short-term trends from the influences that will transcend the current moment?
According to Mike Pukszta, Global Healthcare Practice Leader at Cannon Design, the answer lies in focusing on five key 'Supertrends' during the capital planning process. During an insightful talk at HealthSpaces, Pukszta shared how these powerful, overarching themes offer a framework to guide long-term decision-making...
Safety
Pukszta kicked off the discussion with a topic that's increasingly pressing for facilities leaders: safety.
"We live in a society of aggression, and hospitals are one of the most aggressive environments to work in," he said. "In fact, healthcare workers had more lost-time injuries due to violence than manufacturing, construction, and mining combined."
For Pukszta, the issue hit on a personal level when an active shooter fatally wounded a surgeon in Brigham and Women's Hospital (a facility his team planned and designed) in 2015. The tragedy propelled Pukszta to dive deep into the real impact that facilities leaders can have when it comes to bolstering security.
"Hospitals are one of the most aggressive environments to work in"
"The unfortunate reality is that detectors, locks, and cameras are retroactive solutions and often unsuccessful," he said. "However, that's not to say facilities leaders are helpless. We can be proactive during the design process and play a vital role in creating environments that calm aggression."
He points to a growing body of research that confirms the healing power of design elements such as color, light, and art. For instance, morning sunlight has been proven to reduce the length of hospitalization in bipolar depression, and other studies even show we perceive less pain when exposed to natural light. The positive effects of color and artwork are also well-documented in hospitals, from calming patient agitation to accelerating recovery time.
"Urban planners are also beginning to pay more attention to these effects, as residents living in relatively barren buildings have reported more aggression and violence than their counterparts in greener buildings" he said. "As a facilities leader, you can play a vital role in reducing stress and the attributes that can create aggressive behavior within hospitals."
Technology
Of course, no conversation about future-proofing in healthcare is complete without talking technology. According to Pukszta, there are three components to successful technology: improved outcomes, reduced costs, and an enhanced experience.
"Facilities leaders need to ask a few key questions in the design process," he said. "Can your facility transition to a health destination? Can your environment help you to do more with less? Do you have the flexibility to change processes?"
Pukszta acknowledges the struggle of trying to predict the "next big wave" of innovation...in fact, he says it's impossible. The answer, he believes, is to focus on what we can control: designing buildings that are agile and flexible enough to survive multiple generations of tech upgrades.
"The lifespan of technology will always be shorter than the lifespan of the building," Pukszta said. "Let's invest our energy in building solutions that are adaptable enough to ride the upcoming waves."
Workforce Change
Discussing adaptability was the perfect segue to the next 'supertrend': changes in the workforce. With Baby Boomers retiring at a rate of about 10,000 each day, Pukszta says that non-adaptability is non-negotiable for health systems. After all, the healthcare facilities we plan and design today are the workplace of tomorrow.
"Millennials and Generation Z have a strong emphasis on collaboration and interaction," Pukszta said. "Right now, the issue is that medical students are being trained to solve problems together, and then they're released into an industry that isn't organized in the way that they've been taught to operate and make decisions. Creating collaborative, multidisciplinary spaces in a more interconnected fashion is critical to meeting their needs."
The good news is, the key to closing this gap isn't rocket science— it just involves listening, soliciting feedback, and designing with an awareness of the end user (aka, Millennials and Gen Z).
Experience
When it comes to the 'patient experience,' the pressure is on for healthcare systems to have the innovation of Tesla, the consistency of Starbucks, and the reliability of FedEx...yesterday.
Pukszta believes this push for a better experience is warranted— and an exciting opportunity for facilities leaders to transform the healthcare experience into one that both caregivers and patients actually desire.
"Hospitals are beacons of hope for millions of people, including patients, family members, and people just driving by," he said. "The interaction isn't linear, it's circular. Every part of the patient journey evokes emotion, and facilities leaders have the opportunity to harness evidence-based design principles to make that journey far more reassuring and convenient than it currently is."
An important piece of the puzzle is making sure there's absolute clarity in terms of wayfinding. This is where technology is essential— again, successful tech means increasing efficiency, reducing costs, and enhancing the experience.
"Digital solutions need to be embraced to help meet people where they're at," Pukszta said. "The designer of tomorrow is one that can take the digital environment and the physical environment and start thinking of those as one of the same."
Health, not Healthcare
Last but not least, Puzksta encouraged facilities leaders to take a 360-view of each building's impact on both human and environmental wellbeing— because healthcare does not necessarily equal health. While the majority of money goes to medical services rather than preventative care, Pukszta believes the tides are shifting.
"We're all in the capital development business, but we have a responsibility to move toward improving health," he said. "When you look at the social determinants of health, like behavior, access to healthcare, genetics, and environment, your zip code has a better predictability of your age and life than any other factor."
It's a stark reality, but Pukszta believes facilities leaders have the power to move the needle.
"In North America we spend $3.5 trillion on healthcare each year... yet the amount of hospital construction within that is less than 2%. It's not a major piece of overall capital spending, but within the capital construction dialogue lies opportunity for quantum change," Pukszta said.
"While some people look at all the chaos, let's create an opportunity to advocate. We can use our capital investment to make a major and positive impact. The way we design our future is up to us. All healthcare facilities leaders have an obligation to society to do it in a more meaningful way."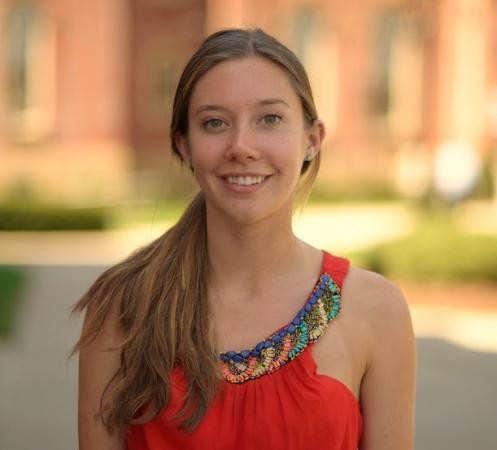 Posted by
Hannah Chenoweth is a writer for influence group. Passionate about collaborating with thought leaders in real estate, design, construction & facilities management.
Collaborate with your Peers!
HealthSpaces is a community for people that plan, design, build and operate spaces where healthcare is delivered.
Jun 11-13, 2023 | Frisco, TX
Learn More