Microhospitals may be small, but they're gaining ground in healthcare.
As health systems seek new ways to provide care, these 24/7 facilities have been popping up to fill gaps in service and care for non-critical patients closer to home. They're also less costly--and faster to build--than traditional hospitals.
With about 50 microhospitals in the U.S. and more on the way, this trend is in tune with the growing push toward outpatient services. Value-based care, essentially, is human-centered care--and these smaller-scale facilities have a competitive edge over mega-hospitals in catering to the rising expectations of the new healthcare consumer.
Texas-based Emerus is a key player in the movement, as the nation's first and largest operator of microhospitals with more than 20 facilities in six states. We spoke with Daniel Probasco, Senior Director of Development & Strategy at Emerus, about the opportunities ahead.
First off: How do you define microhospitals? What are the unique characteristics compared to freestanding EDs, etc?
The primary differentiator is that microhospitals offer a full suite of services; everything from imaging to laboratory to diagnostics. Additionally, what makes it a hospital is licensed accredited inpatient beds. With eight to 10 beds, 90-95% of patient needs can be met because you don't need to transfer as many patients out to bigger hospitals, unlike a freestanding ED.
Granted, it's still shorter stay and microhospitals are geared toward lower-acuity patients; they exist to fill service gaps and reach patients in the communities where they live, in a setting that's smaller, more intimate, and designed around compassionate, engaging care.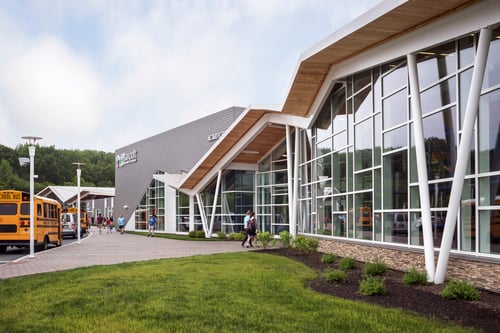 Dignity Health-Emerus microhospital patient room, Camino campus.
Where does the value in microhospitals lie?
The industry space around acute episodic care has really evolved and shifted in recent years; a number of models have come and gone. I don't think freestanding EDs are robust enough to last as a model, whereas microhospitals have a longer-lasting ability due to being branded with a health system partner and offering a full suite of services. This gives coordination of care across the whole spectrum and lets patients leave with referrals and follow ups; being partnered with a major player in the market is important.
Second, the model is robust enough to handle the majority of patient needs and we only need two to three acres, so there are plenty of options for locations from neighborhoods to retail spaces. It's a sweet spot where that microhospital fits, and they'll last a long time because of this.
What are the unique challenges of planning and designing these facilities?
To explain this I need to give a little background. From the inside, the design has been an evolution over the past 15 years. Emerus was founded by five ER physicians because they saw firsthand how bad the patient experience was--from terrible workflows to physician burnout--and knew there had to be a better way,
It's no secret that physicians are overworked, resulting some patients in being treated like a number. Our founders aimed to create a better experience for both patients and clinicians. Initially, our model looked similar to freestanding ED's, but have evolved to a microhospital model to better address the needs of communities and our health system partners. Our design centers on patient experience and efficiency.
Typically, the imaging and diagnostic rooms are near the entrance, making it the first thing the patient sees. Within each microhospital, there are 7-8 emergency bays that are set up identically and feature large rooms that are easy for the provider to get in and out of. We can turn the rooms very quickly. Most locations include a second floor used by our system partner, and co-located ancillary services.
Every design decision is focused on the patient; for example, when physicians walk in the room, the sink is turned sideways so their back is never turned. We place furniture intentionally so they can always maintain eye contact.
From the outside, every market is different, and every site is different. We have a retail orientation and want to locate where people are--where they live, work, and play. If you have a short stay, we want to make it easy for family members to come and go; there's no confusing parking garage or maze of corridors to navigate.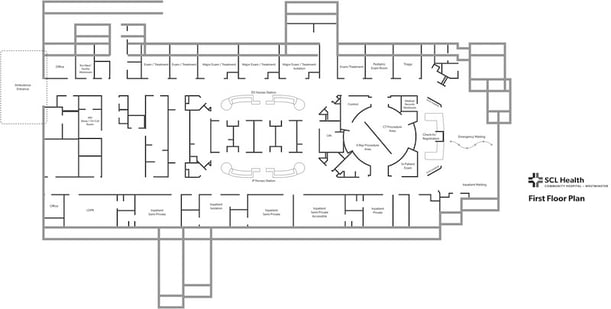 Floor plans for the SCL Health Community Hospital in Westminster, Colo. Source: Emerus Holdings.
What kind of sites do you look for?
For the most part, they're two to five acres. Our current business model focuses on suburban areas. Usually, there's a central healthcare hub in the downtown city, so the gaps are mainly in suburban areas where you have a high enough population density that there's a need and a gap at the same time.
In the rural areas, there's a high need, but the density isn't quite there yet--also, those people typically associate themselves with a particular suburb or city. So that traffic pattern is already established, and the suburban site usually helps those who live in rural areas too.
Going forward, in very rural areas, this model may work more efficiently than larger hospitals--though we haven't tested it yet. Every day, I see critical access hospitals struggling.
Can you walk me through Emerus' strategy to building microhospitals?
Our growth strategy is utilizing partnerships with systems in the market. Before we even talk with a partner, we look at the new market. We do a 30,000-foot view of the whole marketplace. We look at traffic patterns, retail density, demographics, and psychographics.
Other providers chase affluent areas, but our goal is a little counter-intuitive.
We first look for the gap; we look at areas we call "medical deserts."
Does the market need us? We also look for other demographics that utilize our services, because if they don't use us, it's bad for both business and patients. To start, we define the opportunity.
Then, we'll approach a partner or we may already have a preexisting relationship and they may approach us. We discuss their long-term strategy and see if it fits. Next, we develop a business plan, and go to market strategy. When we enter a partnership, we're not just a developer: our goal is to operate for many years.
Do you see this as a sustainable trend continuing (more smaller hospitals versus big ones)?
This model is not going anywhere: microhospitals offer innumerable benefits to patients and fill a critical gap in care. At Emerus, we're experiencing a lot of interest from small to big systems across the country. We primarily focus west of the Mississippi, but we are growing east very soon. In my mind there's no limit to where we can operate and this model will absolutely be long term. Our goal is to have microhospitals in every major market over time.
---
All in all, building microhospitals offers the following advantages:
Strengthens a health system's relationship with the community
Convenient locations cater to the new era of "the patient as a consumer"
Quicker, less-expensive construction than traditional hospitals
Fills gaps in service and expands a health system's footprint
Directs patients toward the most appropriate care setting
Compact, efficient, and easier to maintain than mega-hospitals
Enhances patient satisfaction with design that's focused on the patient journey
Reduces physician burnout and increases collaboration between staff
Smaller-scale facilities frees up staff to focus on patient care
Builds brand loyalty, trust, and engagement
---
Join us at HealthSpaces for more on innovations in healthcare facilities planning, design and construction.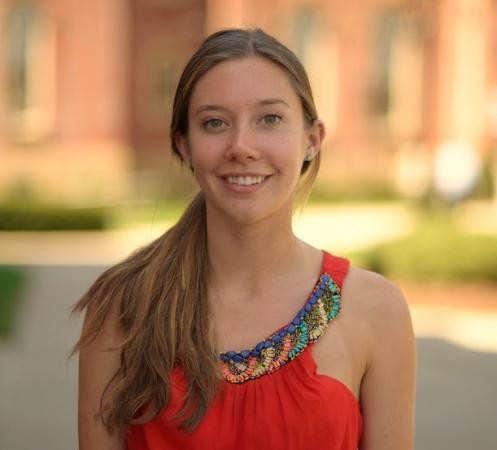 Posted by
Hannah Chenoweth is a writer for influence group. Passionate about collaborating with thought leaders in real estate, design, construction & facilities management.
Collaborate with your Peers!
HealthSpaces is a community for people that plan, design, build and operate spaces where healthcare is delivered.
June 2-4, 2024 | Scottsdale, AZ
Learn More