What are the challenges facing facilities leaders as we move toward the future, and how can we overcome them?
At the Health Facilities Innovation Forum (now HealthSpaces), Kip Edwards, VP of Design & Construction at Banner Health, touched on how healthcare systems can be proactive, not reactive, to some of the biggest problems impacting real estate and facilities.
Healthcare Challenges
Edwards began by calling attention to the variety of challenges that have come up in the healthcare sphere. Pricing transparency, drug price hikes, EMR optimization, the MACRA transition, and disruptive competition are just a few of the many factors that are causing strain.
Compared to other western countries, America's rankings are lacking. Healthcare spending per capita is more than twice that of its counterparts and the OECD median. Unfortunately, this cost difference can't be justified by a higher level of care: The U.S. has the lowest life expectancy, worst obesity rate, and highest infant mortality rate. As much as 68% of the senior population has two or more chronic conditions.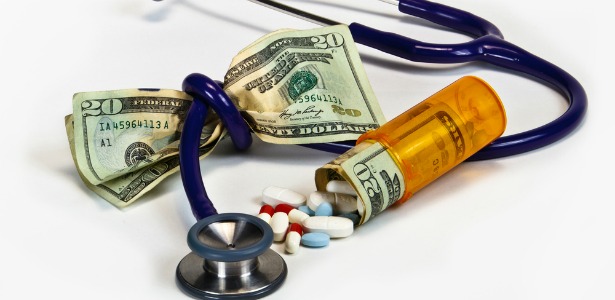 Despite a lack of specifics, it's clear that major cuts are coming from the government-- and hospitals will be bearing the brunt of them. White House budget proposals cut $610 billion from Medicaid over the next 10 years, and the repeal and replacement of ACA bring more than $250 billion in additional reductions.
Consumers and Competition
Challenges are also coming from the cost-driven behaviors of consumers. Many households don't have enough cash to pay deductibles, and over half of consumers try to find out what they'll have to pay before they pursue care. The trend seems to be that the higher their deductible, the more likely a patient is to seek pricing information.
Half of millennials will avoid seeing a doctor to save money, and are likely to ask for discounts. Over 70% prefer to book appointments via apps and see doctors virtually. Facilities need to be responsive to millennials, but they've got to focus now on accommodating the next big wave of older patients.
Three million Baby Boomers will hit retirement age every year for next 20 years, reaching 71 million in total by 2029. This massive influx of aging patients means that Boomers will be the focus of healthcare for the next few decades. Edwards highlighted the fact that Boomers "indulged" more, leading unhealthier lifestyles than younger generations. This has made it so that Boomers have more health problems, something which healthcare organizations must account for in their strategies. It has particularly large implications in terms of cost since our cost of care as population ages is sky high in comparison to that of European countries.
Even more challenges are coming from competitors. Between market disruption, mergers, and a shrinking pool of business, organizations need to adapt quickly. Disruptive innovators are offering services like house calls for $75-$99 per hour and video visits for as low as $50. Survival in this highly competitive environment will require creative thinking and decisive moves.
Taking Action
How can healthcare organizations respond to these challenges in a way that ensures their success? According to Edwards, we already have the answers. He sums them up in a brief action list:
Prepare for population health by reducing inappropriate utilization.
Consolidate system assets to improve interoperability.
Diversify ambulatory portfolio to become more accessible to patients.
Standardize care delivery to reduce costly variation.
Pursue consumers by investing in patient experience improvements.
Personalize care to keep patients satisfied.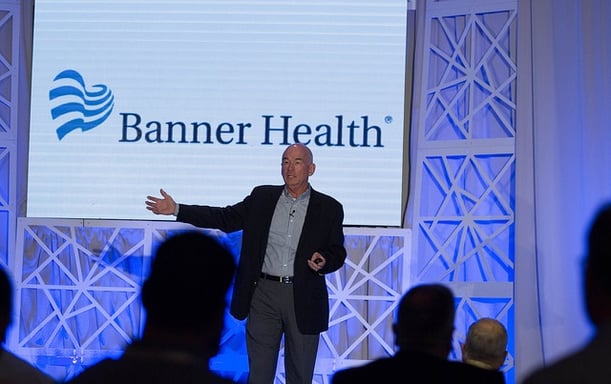 These guidelines are solid, but Edwards warns that they can be difficult to implement. This is because organizations need to prepare for the future while still making sure that they're performing at their best in today's healthcare environment.
Lowering Costs
The typical response to the need for lowered costs is to cut, cut, cut. But that's not always enough, and in some cases, it can even be detrimental. Edwards urges that more is required.
"We can't cut ourselves to greatness. We have to change."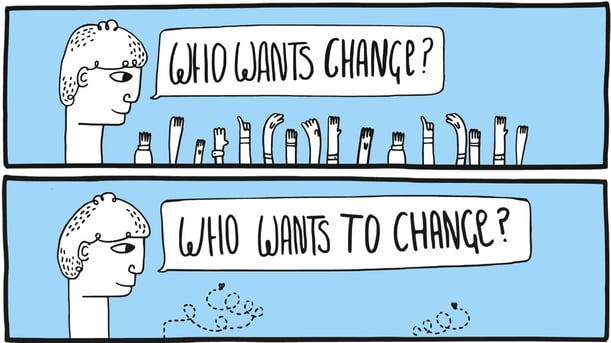 He offers some suggestions for lowering costs without immediately bringing out the scissors. Facilities can reduce operating expenses by making the energy plants of their buildings more efficient, or by using analytics to streamline and improve their designs and practices. Edwards emphasizes the importance of organizations making decisions that are backed by data.
Additional cost-saving measures can be made with capital, but they require smart, strategic planning. Organizations should stop supersizing their facilities and be splurging on "Cadillacs", as Edwards says. However, they should not undercut value; leaders should aim for creating well-made buildings that will serve their needs for 20 or even 40 years.
One of the greatest saving opportunities lies in construction, which can be made more efficient by leveraging the simplicity and affordability of pre-made components. Edwards advocates for prefabrication and assembly off-site.
Improving Facilities and Services
A big goal for facilities is flexibility, and one of the best ways to achieve this is by building incrementally and growing with demand. Buildings need to meet today's needs but also be adaptable for the future. They should be able to transform as the usage and customer base evolves.
Looking ahead and drawing up plans is the only way to predict what will be needed in the healthcare facilities of tomorrow. Therefore, Edwards advises creating long-range (10-year) plans and updating them every three years.
"As we deal with the challenges in health care, they're really up to us to deal with. Don't wait for the government; don't look for the solutions to come from there. They've got to come from us."
-Kip Edwards, VP of Design & Construction at Banner Health
The future of healthcare will have many different care delivery platforms and sites of care. Organizations would do well to invest in the domains that meet market needs and offer high-access at low cost. These include virtual visits and monitoring, more connected access to electronic medical records and mobile health services.
According to Edwards, healthcare facilities leaders need to take the reins to conquer the coming challenges. This approach will make the difference between the companies that survive and those that don't.
---
If you'd like to learn more about how facilities can tackle challenges and transition into the future, join us at HealthSpaces.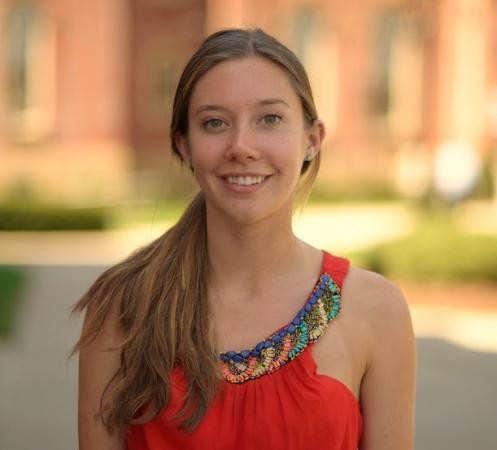 Posted by
Hannah Chenoweth is a writer for influence group. Passionate about collaborating with thought leaders in real estate, design, construction & facilities management.
Collaborate with your Peers!
HealthSpaces is a community for people that plan, design, build and operate spaces where healthcare is delivered.
Jun 12-14, 2022 | Louisville, KY
Learn More