A conversation about the future of smart buildings and IoT in healthcare is all but impossible without discussing Bluetooth.
The technology has experienced drastic growth within the past few years, especially with the advent of Bluetooth mesh networking, which arrived on the scene in July 2017. Mesh networking is just one of the recent advancements expanding the definition of the smart building and providing global interoperability for the IoT, which has huge implications for healthcare facilities leaders.
At HealthSpaces, Jim Katsandres, director of developer relations and evangelism at Bluetooth Special Interest Group (SIG), shared how Bluetooth is working to make intelligent building monitoring and automation at scale a reality, especially in commercial and industrial environments, where reliability and security requirements are non-negotiable.
The Expanding Role of Bluetooth
First, Katsandres shared some background information about Bluetooth SIG, which is a nonprofit standards body. With over 35,000 member companies responsible for officially creating all the Bluetooth devices in the world, Bluetooth SIG has experienced remarkable growth—to a tune of 90%— since 2012. That number is expected to double in the next five years.
"In 2018, our member companies shipped out about 3.9 billion shipments," Katsandres shared. "Bluetooth is not just in the consumer space, but also manufacturing, smart buildings, airports, hearing aids, home automation products and so much more."
Katsandres shared that there are now four common connection types for Bluetooth low energy (LE):
1- Audio Streaming (point-to-point): wireless headsets, wireless speakers, in-car infotainment
2- Data transfer (point-to-point): sports and fitness devices, health and wellness devices, peripherals and accessories
3- Location (broadcasting): point-of-interest information, navigation and wayfinding, item and asset tracking
4- Device network (mesh): control systems, monitoring systems, automation systems
"In 2018, our member companies shipped out about 3.9 billion shipments"
Katsandres went on to specifically explore the two newest types: location services and mesh networking, He shared that retail and healthcare are stepping up as early adopters of Bluetooth's latest smart building technologies and that 100 million Bluetooth smart healthcare devices are predicted to ship by 2022.
When it comes to industrial spaces, where it's a more demanding environment for radio communication, Katsandres shared an example of the benefits of smart technology. "When ABB Group, a leading industrial technology provider, added wireless sensors onto their motors, they were able to reduce unplanned downtime by up to 70% and extend motor lifetime by 70%. Energy efficiency also improved by up to 10%," he said. "That's the power of predictive analytics."
The Rise of Location Services
What do hospitals, stadiums, and airports have in common? According to Katsandres, they're increasingly embracing location services to create a more seamless customer experience. He shared that location services are gaining significant traction, with benefits that include:
Point of interest information to enhance the visitor experience
Indoor navigation to assist with wayfinding and overcome indoor coverage challenges that GPS can't address
Asset and item tracking, from inexpensive personal item tracking solutions to large-scale asset tracking solutions found in hospitals and factory floors
Space utilization to enable building owners to better understand how space is being used
Another example of Bluetooth's expanding role in the smart building space is in the area of security. Katsandres shared that many wireless carriers, such as Verizon and AT&T, are working with buildings to register their beacons. "If you were to call 911 inside a burning building, the beacons in your location of the cell phone inside the building is transmitted to 911 operators. This can provide crucial information about where to find you in potential emergencies," he said.
The Benefits Of Mesh Networking
Mesh networking is the newest typology from Bluetooth, and enables many-to-many device communications. It's optimized for creating large-scale device networks, which is part of its appeal for health systems and hospitals.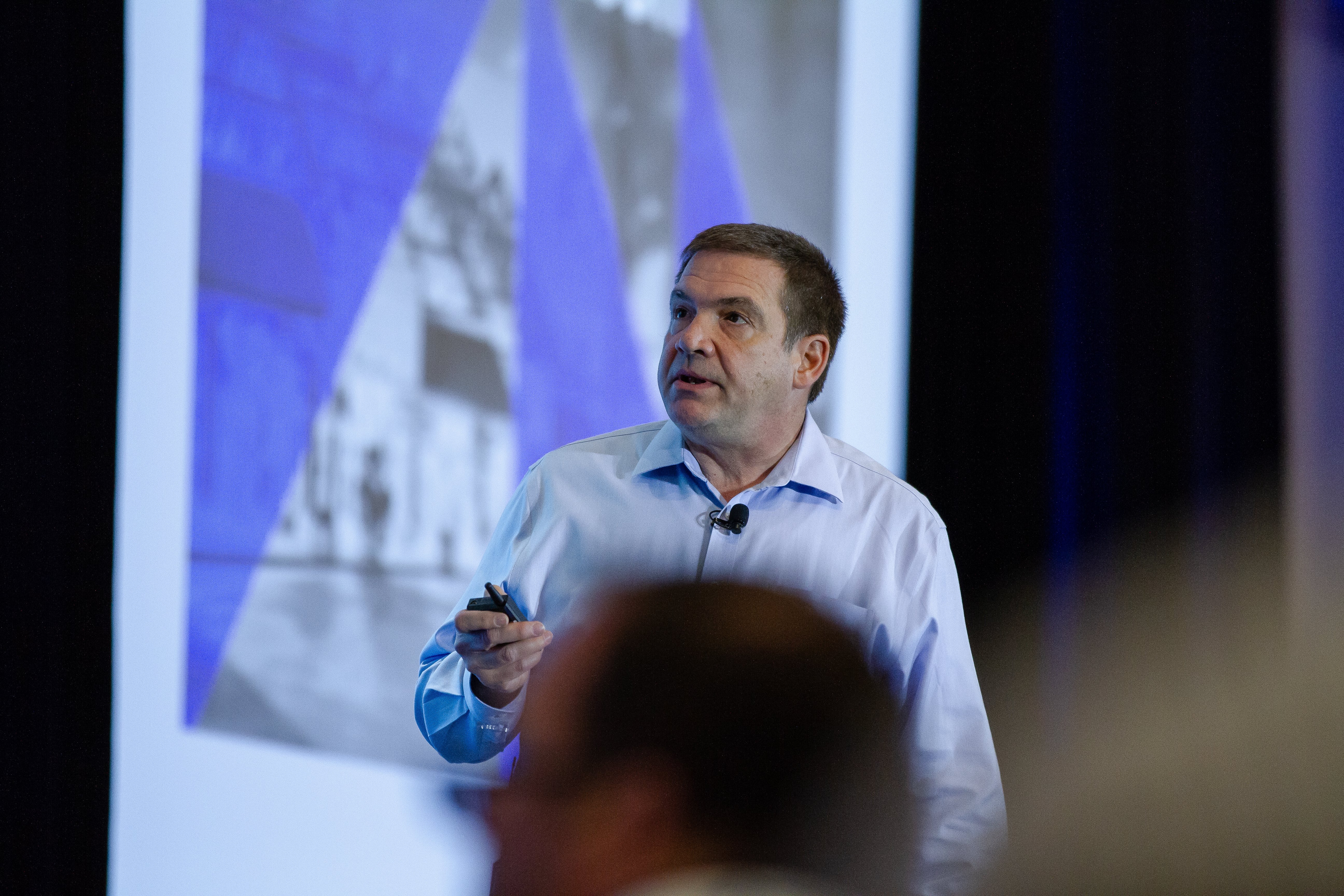 When it comes to building automation, sensor networks, and IoT solutions, mesh networking offers reliability and security for thousands of devices to "talk through each other." Bluetooth mesh is one of the fastest-growing typologies in the organization's history and is being adopted into control systems, HVAC systems, and automation systems.
Katsandres broke down the basics: "A mesh network is made up of nodes, so each light could be a mesh node. Say you have a wall switch on the wall; when you turn it on, it sends the Bluetooth signal for hundreds of feet. The switch publishes that message and the lights listen to it. It can turn on thousands of lights, from entire stadiums to campuses, with no router."
"There are a lot of extra services you can add and access within one device."
It also does so with zero perceptible delay, meaning the result is instantaneous rather than a "popcorn effect." Another advantage of having no routers is that there's no point of failure. Even having a hub or internet connection is optional as well. Because the actual advanced control lighting system is in each light in the Bluetooth chip, your lighting control system still works even when the Internet is down.
"There are a lot of extra services you can add and access within one device. Just some of the applications we could run on the Bluetooth for a lighting system include advanced lighting control, location and wayfinding, asset tracking, and space utilization," he said.
Katsandres shared a few more benefits regarding mesh solutions:
Inexpensive sensors allow for more things to be monitored and controlled. Ex: sensors in every light, conference room, chair, etc.
Standardization provides the opportunity to eliminate duplicate sensors (occupancy sensor for lighting, HVAC, space utilization, etc.)
Sensors are migrating from being retrofit to built-in
Installing and removing wires is costly and sometimes dangerous
Sensors can be used for safety enhancement (changing environmental regulations and health, gunshot detection, emergency alerting)
Bluetooth LE allows batteries to be smaller and last longer, or not be needed at all
The Future
At the end of the day, Katsandres believes that security and trust is the reason Bluetooth is embraced by commercial and industrial companies.
"If you're going to use a sensor inside a valuable piece of equipment, you want a technology that's going to be around and work in 30 years. We can promise that because our members own all the technology," he said. "Bluetooth has multiple levels of security. Mesh protects at the device layer and network layer, and each application that runs on the network uses separate state-of-the-art encryption."
---
Join us at HealthSpaces'19 to learn more about the latest innovations in healthcare facilities planning, design, construction & operations.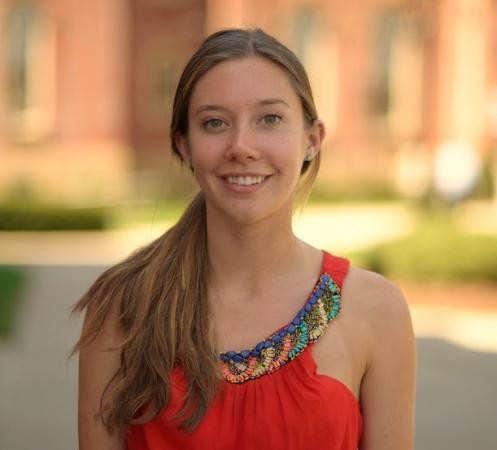 Posted by
Hannah Chenoweth is a writer for influence group. Passionate about collaborating with thought leaders in real estate, design, construction & facilities management.
Collaborate with your Peers!
HealthSpaces is a community for people that plan, design, build and operate spaces where healthcare is delivered.
Jun 11-13, 2023 | Frisco, TX
Learn More