There's a lot up in the air regarding the future of healthcare in America, but one thing is certain: retail healthcare is emerging as an accessible, affordable powerhouse despite a climate of uncertainty. The retail healthcare revolution is accelerating as time-crunched consumers increasingly opt for quick service and low costs at drop-in centers in their communities.
Robin Kosiek, Director of Healthcare Real Estate at Walgreens, shared her strategies for benefitting from the growing movement of convenient care partnerships. With the retailization of healthcare showing no signs of slowing down, Kosiek believes proactive healthcare providers can glean valuable insights from "the retail side" on engaging consumers, crafting experiences (both in-store & online), and brand strengthening.
When defining retail healthcare, Kosiek mentions favorable factors like accessibility, convenient locations, transparent pricing, low acuity and licensed staff.
"Consumers want to know how much their healthcare costs; what retail clinics are doing is moving integrated healthcare services into their community in a way that's accessible and convenient," she said.
Think Like a Retailer & Reap the Rewards
Kosiek identified four key retail principles essential for successful healthcare centers.
1. Be in the right location
Two thirds of Americans are located within 3 miles of a Walgreens, while 35 miles is the maximum distance a critical care hospital can be located from the population it serves. Location is critical to reaching potential patients, and connecting with them in the places they actually live opens up a new door for providers to engage with the people they want to attract.
2. Be personal
A person coming into a healthcare provider for the first time won't have any history or data on file. As a retailer, Walgreens wants to find out all the information they can to better understand you.
3. Be virtual
People need to find you, so it's vital that they're able to locate information about your organization both online and via an app.
4. Be recognizable
Everyone knows the flying W and red cursive of the Walgreens logo--"at the corner of happy and healthy." Is your brand similarly strong and consistent?
(For more retail strategies that apply to healthcare, check out JLL's informative report.)
Caption: Robin Kosiek of Walgreens shares lessons from retail for healthcare facilities leaders.
The Retail-ization of Healthcare's Future
Consumers faced with rising out-of-pocket costs are opting to enter retail clinics at a surging rate due to the benefits of these walk-in sites, such as:
1. Extra customer support
Creating partnerships that can support integrated care bridges the gap and helps patients by meeting healthcare needs at every health experience.
2. Enhanced communication
Did you know 50% of patients leaving a hospital don't fill their prescription? The reasons behind this issue vary, but key to solving it is connecting patients and providers with the info they need to manage their health and lower readmittance rates. Walgreens addresses this concern by calling to check in on patients after 48 hours, and again when it's time for a medication refill. They also send all the information to the health system to improve overall better communication between all parties. With increased engagement, everyone wins.
3. A consumer-centric experience
Retail clinics are designed to promote positive customer-centric experiences and timelier access. While the space, design and services of the clinic are different, consumers expect the same level of care from that brand. Walgreens' success has stemmed from customizing for the location while being consistent and authentic.
4. A community
Each day, 8 million customers interact with Walgreens through multi-channel access, from apps to their brick-and-mortar locations. The takeaway: be where they want you to be.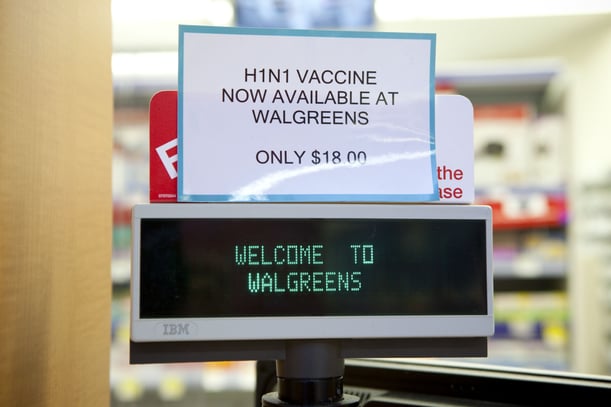 Walgreens partnerships include pharmacies, specialty pharmacies, physician groups, health systems, and community centers. The benefits to their partners include:

Extending the health system's reach into the community

Utilizing the best retail sites/corners

Lower capital investment to gain broader footprint into the community

One stop for care is convenient for consumers

Prescriptions and convenience items available

Higher traffic for both the clinic and the pharmacy
The advantages reach beyond the physical space, however. The partnership also coordinates and improves patient care and health experience, enables data-sharing, ensures medications are filled and strenghtens patient adherence, and allows undoctored patients easy access to primary care. Plus, it moves patients with more serious, chronic health needs to specialized care within the health system.
Kosiek finishes with a simple but powerful message for healthcare systems: As a retailer, It's how you make people feel that makes them come back.
"In your partnerships, we hope you can bring that retail-health strategy and create that great experience for patients," Kosiek said.
For an industry on the cusp of providing increasingly patient-centric care, healthcare organizations who embrace the new market and look at outside industries to improve their model will thrive and survive.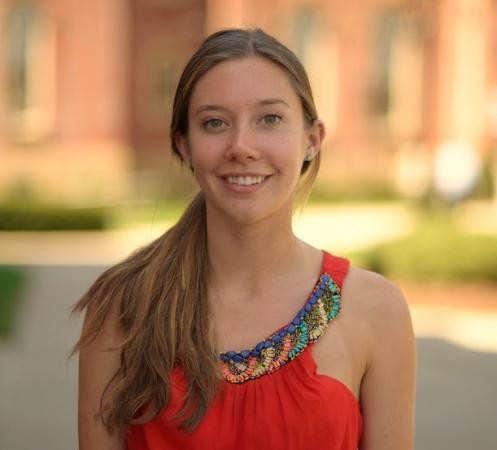 Posted by
Hannah Chenoweth is a writer for influence group. Passionate about collaborating with thought leaders in real estate, design, construction & facilities management.
Collaborate with your Peers!
HealthSpaces is a community for people that plan, design, build and operate spaces where healthcare is delivered.
-
Learn More