Healthcare delivery is no longer limited to the traditional hospital walls. With these changes, from rapidly advancing technology to the rise of community-based services, healthcare real estate and facilities is undergoing a transformation as well.
At the Health Facilities Innovation Forum (now HealthSpaces), real estate and facilities leaders from some of the nation's leading health systems discussed how they're navigating the uncertainty of the current landscape. The conversation centered around aligning real estate and facilities with the strategic mission, doing more with less, and meeting the evolving expectations of today's consumers.
Lee Levicoff, Vice President of Design & Construction at St. Luke's University Health Network, served as a moderator, for the discussion that featured Sandy Smith, SVP of Real Estate & Facilities at Hoag, Brad Lahr, Division Chair, Facilities & Support Services at Mayo Clinic, and Jim Mladucky, VP of Design & Construction at IU Health.
Aligning Real Estate & Facilities with Hoag's Strategic Mission
According to Smith, the "we build it and they come" Field of Dreams mindset is fading fast. For health systems to succeed, a huge shift in perspective is necessary.
"The future is difficult to predict in terms of the things that have traditionally propelled our facilities strategy--it's a really pivotal moment," Smith said.
"There's recognition that there's this big unknown wave coming."
Providers need to adapt to the expectations of a community "which is not nearly as monolithic as we've been treating it as for the past 20 years." In other words, although health systems have gotten really good at delivering care to 80-year-olds, the majority are missing the mark to be relevant to the next generation.
"Eight-year-olds aren't necessarily the market, but we need to be more experimental in aligning our health system to this next generation. Millennials are having kids, and it's at childbirth when patients typically make their first real imprint on the health system," he said.
He believes part of the solution lies in segmentation, which is why Hoag is currently deconstructing in many areas.
This includes branching out into the direct-to-employer space (partnering with LA Fitness for an offering in their sports club), urgent care clinics, and also working with Western Digital to become a paperless organization.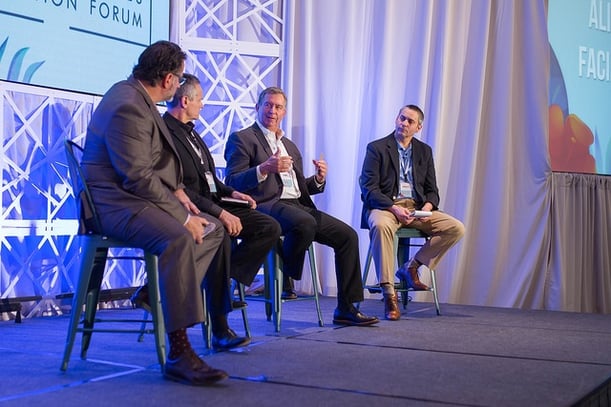 "When you're trying to drag the hospital and all of the things that come with it through the eye of the needle, it's almost impossible. We're having to segment ourselves, and therefore our facilities strategy, to align with those different entry points," Smith said.
Hoag is moving rapidly into the abandoned retail space as well, with the speed to market and cost to entry relatively low. This move is in line with ditching the Field of Dreams strategy; rather than making patients "come to us," the new idea is "let's go to them."
"It's convenient--there are built-in patterns if it's still a viable retail center, space for parking, and more. For Baby Boomers, taking time off to get healthcare is a challenge; having it distributed in this model has been pretty effective and we're growing that portfolio," Smith said.
Analyzing data has been enormously helpful in allowing Hoag to specifically identify the demographic they're serving.
"If we have to distribute subspecialties into communities, we now know what is likely to be of most value to that specific customer," he said.
Smith also shared how Providence's new CFO, who came from Microsoft, has helped drive transformation by helping the organization (especially in facilities) let go of the notion that they must "own everything" to control it.
"Our mindset has been freeing: why do we need to own the infrastructure to brand and operate it? We have a variety of things in our portfolio. It's incumbent on all of us to let go of some of those preconceived notions."
Doing More with Less at Mayo Clinic
The conversation turned to a growing pressure affecting the majority of healthcare providers, regardless of system location or size: doing more with less (and faster!).
As a physician-led, committee-run organization, Mayo Clinic is unique for a number of reasons, including the involvement of doctors and nurses in the design process. "It's not in our DNA to do things fast," said Lahr. "I came into a rich history and culture of how things are done. We've always built 100-year buildings and maintained them."
Mayo Clinic has been focused on increasing their agility in the past few years. They are currently in the middle of a major converged medical record process, a substantial investment in Epic implementation. With their capital dollars being plunged into this integration across the enterprise, finances have been strained.
One factor that's been enormously helpful on the construction side is an arrangement with the city so that Mayo Clinic doesn't have to get a city-public review on their projects within a certain zone.
"That definitely speeds things along as we move about 180 capital projects through the system each year. As part of that effort, every five years we do a major review and document everything that's changed within our footprint," he said.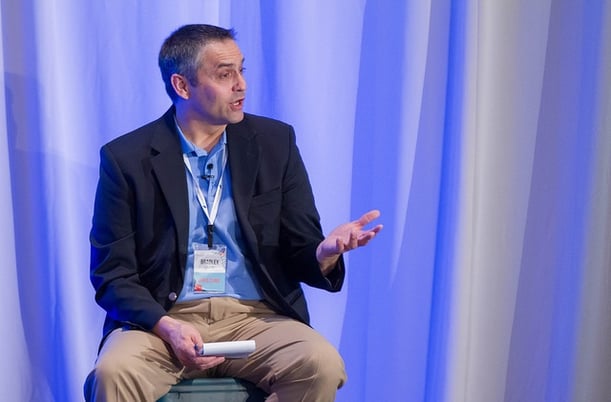 Standardized contracts have been another speed-booster. "We have preferred contractors and design firms, and we just write amendments, so we're not spending time negotiating contracts ever," Lahr shared.
Mayo Clinic is also moving toward a shared service model for all support functions in order to reduce staffing. "It's been a big shift, but it's all in an effort to do more with less," he said.
With two projects for $300 million approved and limited staff, this goal is currently top of mind.
"We have to figure out how to get it done with the people we have, on top of the 180 projects," Lahr said. "It's all trial and error: 'Let's contract these 10 low-risk projects and hire a PM to do these ones.' We're focused on being nimble."
IU Health on Today's Empowered Consumers
Doing more with less is in line with another powerful force shaping the future of healthcare: the rise of consumer expectations. With data providing an abundance of information and the "retailization" of healthcare offering more options than ever before, the traditional provider-patient relationship has shifted.
Mladucky looks at these evolving expectations of how people both receive and perceive healthcare as a once-in-a-lifetime opportunity.
"As the largest healthcare provider in the state of Indiana, we have an exciting opportunity to reinvent ourselves and the care model and make sure we focus on convenience, access, affordability, and navigation," he said.
His team is currently embarking on three huge projects comprised of a billion dollars of work: 1) Replacing the medical center on the downtown campus 2) Building Bloomington Hospital, in integration with Indiana University to bring health sciences to the campus 3) $142 million in renovations at Riley Children's Hospital. In addition, two other projects were recently added due to IU Health's expanding market.
Despite this rapid growth, he stressed that "it's not all about bricks-and-mortar; it's how we support our communities through population health and other needs." IU Health has a team within the marketing/strategy department specifically focused on what the expectation of the customer really is.
One insight that surprised Mladucky is that mindset matters more than age when it comes to technology. The research group found that for every headline about tech-obsessed millennials, there are plenty of Baby Boomers who have embraced tech advances just as enthusiastically.
"It is so vital to understand those personas and design around them. We focus on convenience, access, navigation, and affordability: how do they come together in anything that we do, in the community?" Mladucky said.
Mladucky shared this team is also focused on 'Destination Medicine,' aka keeping the services close to the patient.
"Instead of creating this new mega-structure for the academic medical center where everyone has to come there, how can we provide our services at different campuses and hospitals to better care for the population? How can we work to make them the healthiest population in the USA?" Mladucky said.
It's quite a Herculean task, with Indiana ranking as the 38th least-healthy state with the highest infant mortality rate. They've also been deeply impacted by the opioid crisis.
"Today's patients expect to be in a safe environment with convenient, high-quality care, so what's going to differentiate us and how do we do that?" he said.
Right now, IU Health's focus is on boosting their patient satisfaction scores, enhancing quality and safety measures, integrating research and education in all of their facilities, and looking at genomics.
"The whole population health movement means we must think less about bricks-and-mortar, and more about connecting with a community in the way they expect to be connected, whether by smartphone, tablet, TV, or other means...that's where we're headed," Mladucky said.
To watch the full discussion on the current state of healthcare real estate & facilities, check out the video here: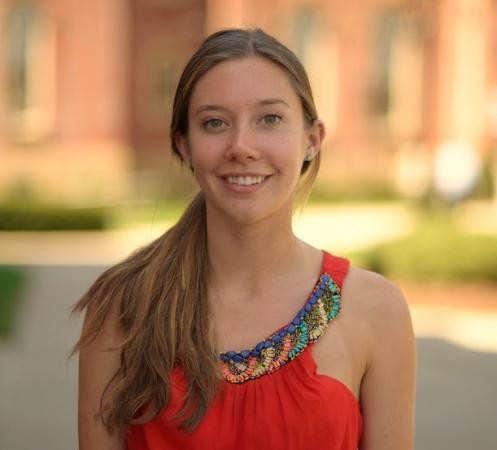 Posted by
Hannah Chenoweth is a writer for influence group. Passionate about collaborating with thought leaders in real estate, design, construction & facilities management.
Collaborate with your Peers!
HealthSpaces is a community for people that plan, design, build and operate spaces where healthcare is delivered.
Jun 12-14, 2022 | Louisville, KY
Learn More