Before 2020, working from home was largely a luxury known only to those in creative industries and trendy startups, and even then only once in a while. For many organizations, the concept itself was almost taboo.
Today, remote work is the standard for any employee whose job consists mostly of sitting at a computer. In healthcare, hundreds of thousands of administrative and support staff are clocking in from their home offices – and many organizations are planning on keeping it that way even after the pandemic, with healthcare facilities and real estate leaders now considering ways to repurpose all that newly empty space.
But with 43 percent of employees presently working from home for the first time, managers may find themselves scrambling to figure out how they can continue being effective leaders in a virtual world.



Karen Mangia, vice president of customer and market insight at Salesforce and author of several books including Working from Home: Making the New Normal Work for YOU, spoke at HealthSpaces (Almost) Live about how leaders can maintain an effective mindset and take actions that will enhance their ability to manage distributed teams now and into the future.
Three WFH Phases
Mangia identified three phases that Salesforce experienced in making this transition to working from home:
The Adrenaline Phase – As the news came that everyone would have to be sent home, there was almost a universal feeling to do whatever it took to send employees home safely and securely. The challenge is that adrenaline eventually wears off.
The "Honeymoon is Over" Phase – The realization quickly came that this is more challenging than expected; working from home truly is work. Mangia relayed sympathy for this phase, saying, "As a leader, it began to sink in how challenging it is to balance connecting with your own employees to deliver outcomes and results at the same time that you're trying to take care of all the work that needs to happen. It almost feels like competing priorities."
The "How Long is this Going to Last?" Phase – "What I hear in that question," Mangia said, "is so many leaders stepping back to be thoughtful, to really evaluate what adjustments need to be made to what we thought would be a temporary circumstance as it becomes more permanent."
It's on leaders to think about what is and what isn't working while managing remote teams. Is there genuine acceptance that the future is uncertain? What is needed to effectively adapt and accelerate?
Everyone Needs Support
Maintaining effective leadership starts with universal appreciation that work has truly become a thing people do and not necessarily a place people go.
Salesforce allocated expenses for each employee to set up a comfortable work-from-home situation early on during the pandemic that went mostly unused. Since then, additional campaigns have been implemented to encourage employees to take advantage of those funds to make their home office space work best for them by replacing that old office chair or obtaining better lighting. There has also been enhanced employee programming focused on health and well-being, such as the publicly available video series Camp B-Well Together.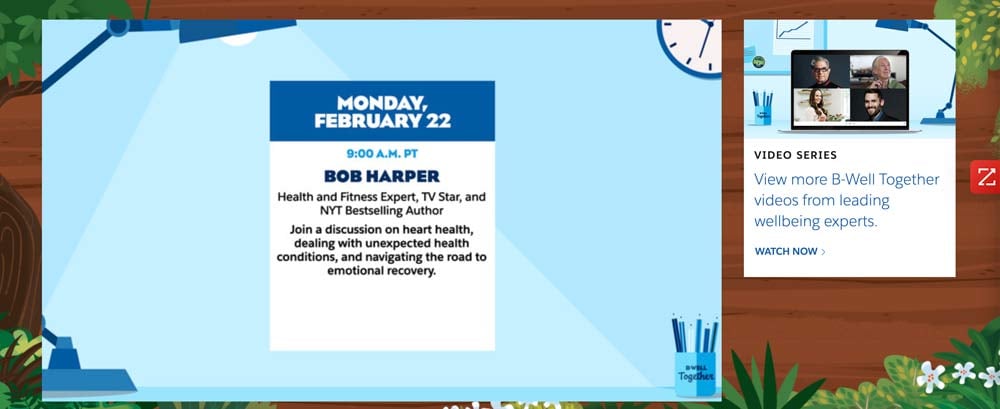 B-Well Together: Wellbeing Breaks
"The entire purpose is to provide people an opportunity to come together with whoever they're at home with and have some new tools to invest in their own well-being," Mangia said. "We've been very purposeful about normalizing that as part of our culture."
Ownership
Burnout, isolation, and feelings of invisibility are increasing. Mangia pinpointed a solution: rethinking the strategy of ownership. "Distributed teams require distributed ownership. Revisiting ownership is a remarkable tool as a leader to address these problems and increase employee trust at the same time."
Just to be clear: this doesn't mean ducking the tough stuff or delegation for delegation's sake. From a position of leadership, this means determining what can be divested and trusted to team members and acting on those decisions.
Ad hoc conversations that might happen at an office space aren't happening now, so transparency about decision making is critical. Verbalizing "I trust you to own this" creates deeper relationships and trust. Absent of that conversation, people might feel that they're just inheriting additional work.
It's also equally important to reconsider outcomes. Mangia broke down how to re-evaluate outcomes, asking, "When was the last time that outcomes have been revisited? How have they been communicated to the team? Within those outcomes, where are the opportunities for divested ownership?"
A common result of working from home has been Zoom fatigue (futurist author Rex Miller addressed this at our sister event, Office Hours by WorkSpaces).
Re-assessing ownership starts with analyzing time spent against time effectively used. An ask doesn't always have to be a meeting. A 30-minute Zoom call can often be cut down to 15 minutes. Presenting a clear agenda to the team – making it clear why everyone is there and what the desired outcome is – presents ownership, trust, and transparency to employees in a way that also combats Zoom fatigue at the same time.
Mangia described the pressures commonly experienced by leadership in transitioning to the dynamics of working from home as "feeling the pain of the pivot." Perhaps the most important thing to remember in managing remote teams is that everyone is pivoting in their own way; it's on leadership to know the best direction to move by providing a steady balance of flexibility and control.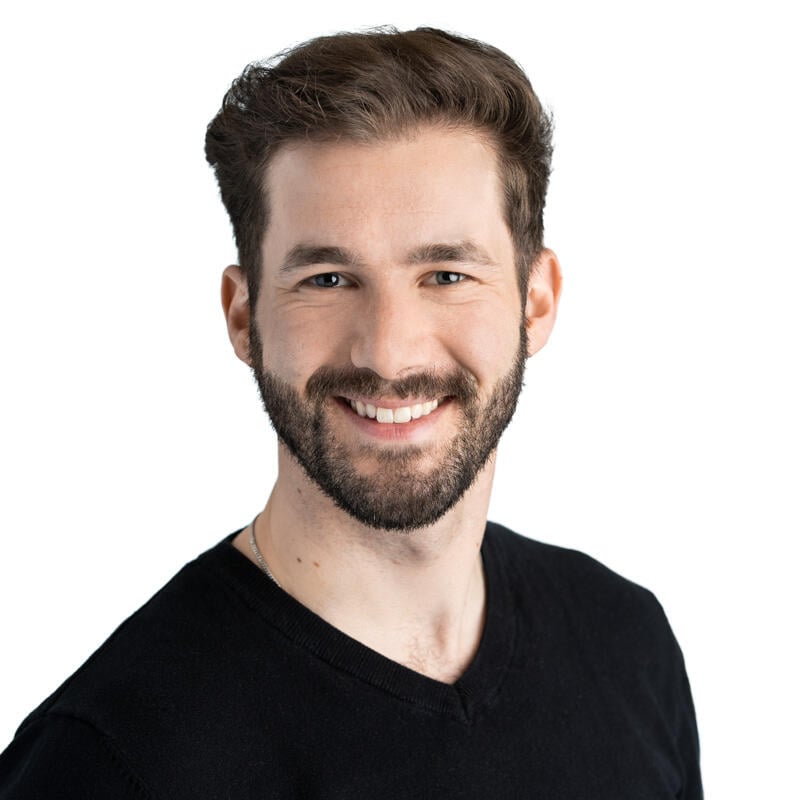 Posted by
Eli Zoller is a New York-based writer with published experience across multiple platforms specializing in the real estate asset class.
Collaborate with your Peers!
HealthSpaces is a community for people that plan, design, build and operate spaces where healthcare is delivered.
Jun 11-13, 2023 | Frisco, TX
Learn More