The 'passive patient' in healthcare is rapidly becoming an extinct population. Armed with an unprecedented amount of information, today's WebMD-literate consumers demand convenience, transparency, and personalization—aka, a healthcare experience that's on par with other industries.
It's no surprise, then, that hospital systems are increasingly looking to retail and hospitality for innovative strategies in a collision that's perhaps long overdue. Beyond being customer-centric since their inception, these industries have also been forced to adapt to challenges that healthcare currently faces, from evolving consumer expectations, disruptive tech, fierce competition, and more.
To glean some insights into what healthcare real estate & facilities leaders can learn, we spoke to Dan Stanek, Executive Vice President at WD Partners, and Randy Dawes, Vice President of Facilities at Enlivant. Stanek and Dawes both confirmed that major players are taking a cue from best practices in retail and hospitality. Here's what else we discovered...
True innovation will stem from leadership welcoming disparate dimensions together.
Dawes has a unique perspective on the importance of cross-industry collaboration. After spending decades immersed in the hotel operations world with Hyatt, he moved into an entirely new role as VP of Facilities for Enlivant, a leading senior care provider. This was a result of Enlivant actively seeking fresh blood to bring in outside-the-box thinking, from the hospitality world and beyond--and Dawes strongly encourages hospital systems to do the same.
"The opportunity right now is to allow for the influx of ideas from outside the industry into the world of healthcare," he said. "At Enlivant, we're seeking inspiration from hospitality design to improve our living environments, among other initiatives."
The rise of Chief Patient Experience Officers and offerings such as concierge services reflects that many health systems are increasingly borrowing from hospitality to provide a top-rate experience and gain a competitive edge. Within design, construction and facilities departments specifically, leadership can nurture innovation by proactively bringing in ideas from outside walls and committing to cross-functional relationships.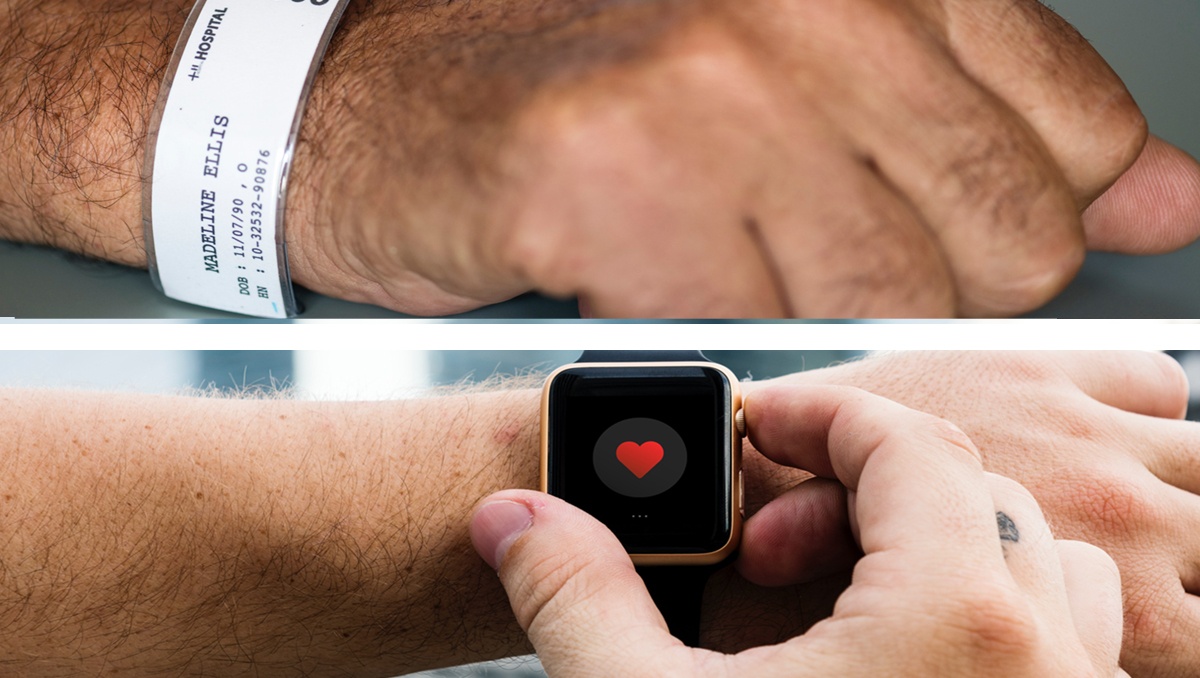 Healthcare needs to rethink the word "patient."
According to Stanek, who has 30 years of experience in consumer marketing/brand development and now directs WD Partners growing Health & Wellness vertical, healthcare is in desperate need of a cultural shift. Nixing the word "patients" in favor of "consumers" is an adjustment in mindset that will inform a new-and-improved design, flow, and experience in healthcare facilities.
"Part of the problem is that we see people as conditions walking in the door that we need to treat, but they're people with a variety of ways of viewing their health. They may be well and looking to reach peak performance," he said.
"There's a tremendous opportunity for healthcare providers to think like retailers--and retailers to engage customers through health offerings, of course-- as the population seeks new options."
Shifts in customer behavior aren't unique to healthcare alone: Healthcare can take note of how retail and hospitality have pivoted, embraced digital tools, and created new experiences due to fundamental changes in the way people shop and travel.
Healthcare must similarly adapt by meeting consumers where they are on their unique care journey. To win increasingly savvy customers, it's clear that healthcare must live up to a new service expectation, which means...
Leveraging technology is essential.
The physical location is only one element of what needs to be a more seamless, integrated process that embraces technology. Compared to retail and hospitality, healthcare has been lagging in meeting digitally-savvy customers where they are online.
According to Stanek, it's not just the "super high-tech" that will play a vital role in innovation. Telemedicine and digital tools that monitor health provide an opportunity to dramatically influence the healthcare experience with expertise that isn't always accessible in a place-based environment.
"When health systems encourage people to monitor their health, the data continues once they've left the doctor--it becomes longitudinal. The end result is better and more informed treatment options," he said.
Just as retailers and hotels strive to optimize their knowledge about customers to deliver relevant content, healthcare must follow suit to deliver personalized, cohesive engagement and better manage the patient journey.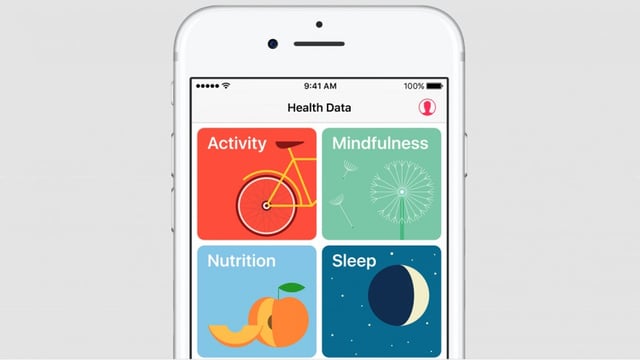 A customer-centric experience is needed.
The traditional healthcare system has been centered around optimizing the practitioner's processes and time.
"The typical experience has characteristics like sitting and waiting in cold, sterile environments that are intimidating. This leaves the customer uninformed and waiting to learn what they're supposed to do," Stanek shared. "Repetitive paperwork and unknown timelines compound an already-frustrating experience for the person seeking care."
Retailers aim to provide a different experience entirely, one where customers are moving, browsing and inspired. Learning opportunities, as well as excellent customer service, empower people to compare options and make well-informed decisions. "The bottom line is that the customer is in control in retail. You don't get that feeling in healthcare, though consumers are now demanding it," Stanek said.
Dawes also points to hospitality for pointers on creating a more customer-centric experience. "Healthcare facilities can seek ways to make people's lives easier through a mix of connectability, digital touchpoints, and talk points throughout the building." Even seemingly small actions like having a menu online or encouraging housekeepers to first knock before entering the hospital room goes a long way toward boosting customer satisfaction as well as brand loyalty, which leads us to the next point...
Market positioning must become a priority.
The majority of consumers quickly grasp the difference between Nordstrom and Target, or Econo Lodge and JW Marriott. Differentiation in healthcare has been less of a priority, however. With increasingly fierce competition, health systems can learn from the enormous focus that retail and hospitality place on market positioning.
"Right now, healthcare providers are all sort of on one level--it's important for them to learn what they stand for in the customer's mind and tie a consistent experience to their brand," Stanek said. "Companies must carve their positioning, whether it's providing the best service or the most high-tech offerings."
Your building or space validates that brand promise, which is why it's essential for facilities leaders to grasp this concept and ensure it is reflected in the design.
Healthcare facilities must meet the consumer where they are.
It's no secret that retailers are abandoning the monolithic department stores of the past for a more distributed model. In Stanek's view, the traditional hospital is the department store of healthcare.
"Nearly 60% of new and recent healthcare facility construction is in the outpatient space. We're seeing a huge rush to create smaller, more accessible facilities in locations closer to where the consumer is," Stanek said. "This shift presents a whole host of lessons healthcare providers can learn from retailers: location, branding, street presence, visibility, ease, accessibility.
He believes that the urgent care community is the bellwether of this movement, citing that chains like MedExpress, CityMD, and Concentra are leading the way more-so than the big-box hospital systems. On the retail side, Stanek references the remarkable progress CVS has made in the wellness world.
"CVS is a great example of a retailer who is truly becoming known as a healthcare provider. They're adding a lot of health services that attract a variety of people--it's only the tip of the iceberg right now, and their power and potential as a healthcare provider is only going to get dramatically more obvious after the Aetna acquisition," he said.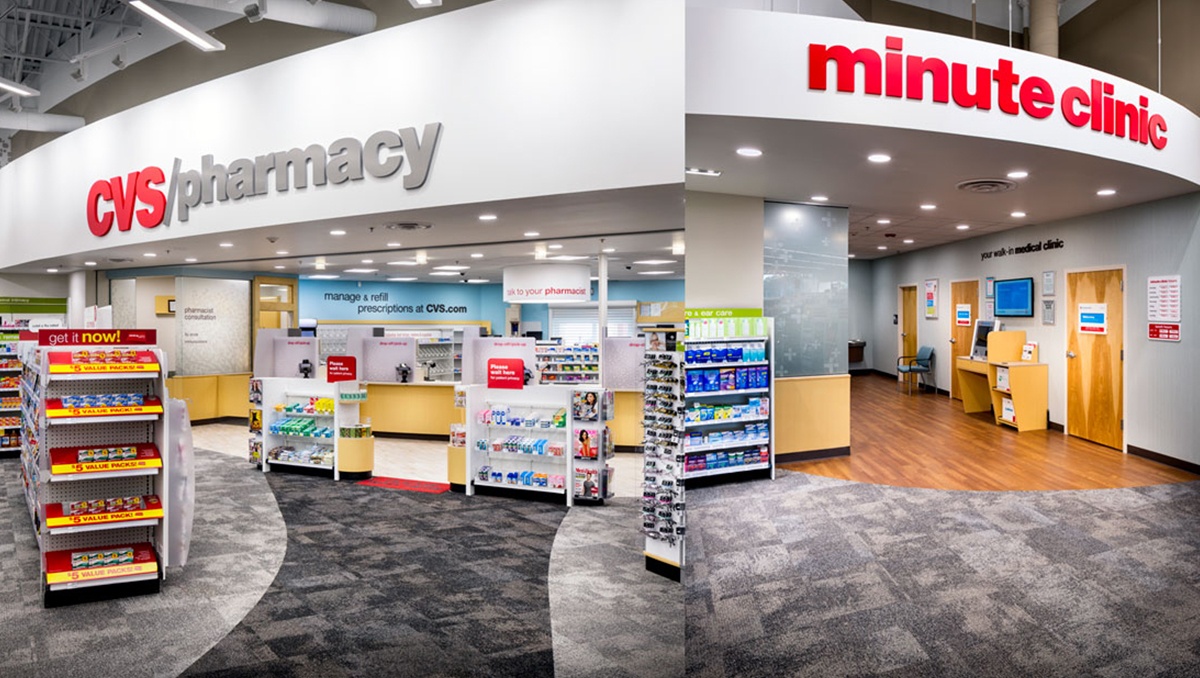 Modular construction will transform the way we build healthcare facilities.
With this growing shift toward outpatient facilities, healthcare providers can hugely benefit by learning how to build for scale.
"Healthcare facilities tend to be very one-off and customized to a specific situation, whereas chain retailers build a model and repeat it. To achieve the scale of these distributed locations, healthcare construction needs to be more of a kit-of-parts that can be repeated and done efficiently in multi-units," Stanek said.
By embracing standardized, prefabricated modules that can be produced in a factory, then quickly assembled on-site, clinics (and large projects as well) can be built better, faster, and more affordably. It's essentially the concept of applying factory processes, which traditionally mass-produces identical products, to turn out buildings that are actually highly customizable. And according to Stanek, it's essential that standardization and personalization are allies in this pursuit.
"By and large, the market will demand that standardization must accommodate personalization. We need to build facilities with the ability to morph and journeys with that adaptability in mind," he said.
Both Stanek and Dawes confirmed one thing: health systems that capitalize on the opportunity to learn from outside industries will differentiate themselves and enhance their value in today's competitive marketplace.
---
For more on lessons on retail and hospitality in healthcare, join us at HealthSpaces '18, taking place October 28-30 in Naples, FL.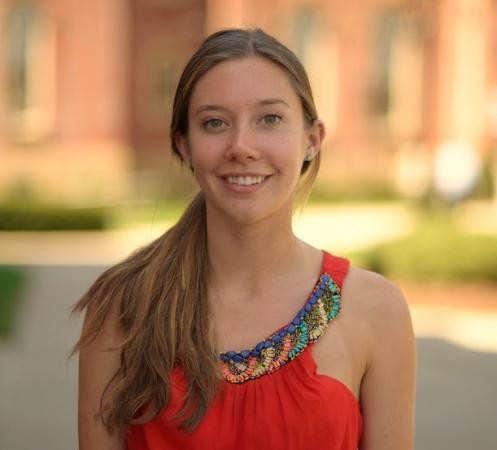 Posted by
Hannah Chenoweth is a writer for influence group. Passionate about collaborating with thought leaders in real estate, design, construction & facilities management.
Collaborate with your Peers!
HealthSpaces is a community for people that plan, design, build and operate spaces where healthcare is delivered.
Jun 12-14, 2022 | Louisville, KY
Learn More