On July 4th, 1054, premodern Chinese astronomers saw a brilliant new star light up the sky well after sunrise. We know now that they were witnessing the birth of the Crab Nebula – or, rather, the death of the star that became the Crab Nebula, a gorgeous tapestry of light 6,500 light years from Earth.
For Lee Peterson, EVP of Thought Leadership at WD Partners, the Crab Nebula is the perfect metaphor for the disruption of consumer habits in the 21st Century.
The supergiant star of how things used to be – customers leaving their homes and traveling somewhere miles away to get what they need – has finally exploded, giving birth to countless new stars: e-commerce, delivery, pickup, local popup stores and showrooms, dark stores, drones, the Metaverse.
Over time, these stars may come to form galaxies of their own – if they don't collapse in on themselves first.
During a talk at HealthSpaces, Peterson explained how a "supernova" has transformed the retail industry and unpacked what healthcare leaders can learn from it.
Working – and Shopping – from Home
Consumer habits were certainly changing before the pandemic, but a wealth of research makes clear that the pandemic accelerated whatever changes were already in progress.
A recent McKinsey study, for instance, shows a 35% increase in e-commerce usage between 2020 and 2021, while a WD Partners survey that year found that 68% of 2,700 respondents preferred shopping online – up from 52% in 2020 and 26% in 2019.
"We're headed in the direction of 100% at a very rapid pace," Peterson said.
Tied to the rise of e-commerce is the rise of what Peterson sees as "the only true disruptor of the pandemic:" work-from-home. "It changed everything," he said. "It's a massive difference in the way that you think, in the way that you perceive things."
Lee Peterson, EVP of Thought Leadership at WD Partners


As McKinsey's research shows, 92% of CEOs expected employees to come into work four or five days a week before COVID, a figure that has since shrunk to 52%. On the other side, the share of employees who want some form of hybrid work rose from 30% to 52%.
WD Partners' research shows that this trend bears out across sectors, from construction and manufacturing to more knowledge-intensive services. For Peterson, one of the most stunning findings is that 100% of survey respondents said they won't go back to work five days per week.
"I have been doing research for a long time and I've never seen that number," he said.
The Future is Local
The figures are likely unsurprising for healthcare leaders struggling to recruit talent for whom remote work is increasingly a must-have rather than a nice perk. At the same time, evolving consumer behavior poses its own set of challenges, especially when it comes to the question of where to build new healthcare centers.
Consider the responses WD Partners received to the question, "When you visit a store in the future, where will you do that?" Of 2,700 respondents, only 11% said they'd go to an indoor mall.
"If anybody in real estate development is thinking, 'Well, I could open a healthcare center in a shopping center because of all the traffic,' I would really think twice about that," Peterson said.
Instead, he urged them to consider the 37% of respondents who said they'd want to visit stores within a three-mile radius of their own neighborhood.
"People want to shop there," he stressed. "Have we really thought about the power of a neighborhood? How deep can we get in a neighborhood? What is that power of that neighborhood?"
To answer those questions, WD Partners probed consumer interest in a number of local retail concepts. One of the more intriguing results for healthcare providers, Peterson suggested, was the 35% of respondents drawn to in-home services.
Even more intriguing were the percentages interested in dark stores – locations that only offer delivery and pickup – operated by big brands (52%) and by local brands (57%).
"You'll see retailers start to move to this, but it could work really well for healthcare," he said. "You don't need much to operate that. You don't really need to build out a lot. Just four walls and have the inventory and a window and customers love it."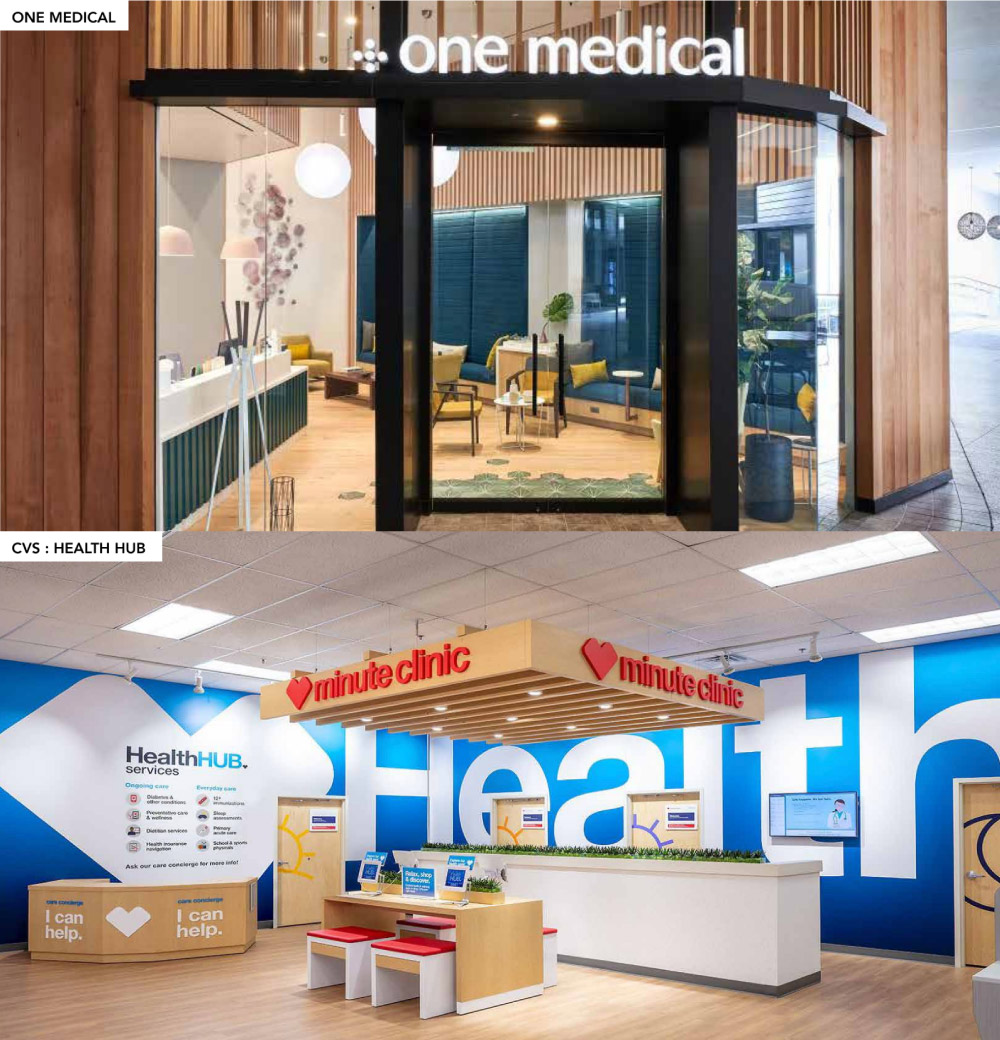 Photo credit: WD Partners
Keeping Healthcare in the Neighborhood
Then there's the figure that excites Peterson most: the 88% of respondents who said that no matter their top preference, they plan to shop locally more often than they used to.
He pointed to CVS HealthHUBs and One Medical clinic as examples of what a more local vision of healthcare delivery might look like: one where primary care clinics and pharmacies are embedded in the fabric of patients' neighborhoods.
It's an especially promising vision for rural communities where providers may currently struggle to provide effective healthcare. "Where do you spend your capital? How do you get your brand out there?" Peterson asked.
"Instead of building half-hospitals out in cornfields, wouldn't it be an idea to get a smaller shop with just what you need, and to connect you with the right people right there, where the people live?"
In closing, Peterson encouraged healthcare leaders to consider the "prophetic" words of Jeff Bezos, whose company notably bought One Medical for $3.9 billion in 2022. "If you're leaning away from the future," he said, "the future wins every time."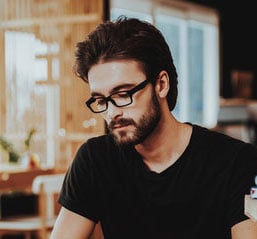 Posted by
Steve Manning is a journalist based in Idaho. When he's not writing, he can usually be found at the theater or taking his dog on a hike. If he could only go to one restaurant for the rest of his life, it would be Al's Place in San Francisco.
Collaborate with your Peers!
HealthSpaces is a community for people that plan, design, build and operate spaces where healthcare is delivered.
Jun 11-13, 2023 | Frisco, TX
Learn More