Remote working, working from home, telecommuting – whatever you want to call it, love it or hate, it's going to be with us for the foreseeable future.
Working from home was already an increasingly popular option even prior to the pandemic, as ever-improving broadband connectivity has allowed for large percentages of administrative workers to perform their jobs remotely. But when COVID-19 hit, working from home went from a luxury to a necessity; and now, months later, significant numbers of staff are still Zooming into work from their kitchen tables.
With home offices equipped with the technology and WiFi connectivity to support remote work indefinitely, and the advantages that come with not having to socially distance a team of 50 in an open floor plan office, the advantages of working from home certainly outweigh the disadvantages, at least for now. And that's why many health systems are opting to make this "temporary" solution, well, permanent.
"We at Michigan Medicine firmly believe there are a number of employees, groups, and services that can and will remain working from home as their primary location in a post-COVID world," said Bob Harris, Director of Facilities Planning & Development at Michigan Medicine.
He explained that this decision was made late in the summer and as a result, he has effectively regained 100,000 square feet of space already. "We believe there is an opportunity for hundreds, if not thousands, to continue to be able to work from home as their primary work location on the administrative support services side."
Harris has focused his work-from-home strategy on leased properties. He is looking at lease consolidation and getting out of some real estate, which will include condensing office space as well as some remote sites.
"We view ourselves getting rid of leased property," he said, explaining that his average lease expenses are $30 per square foot all-in. Michigan Medicine is potentially looking at reducing their square footage anywhere from six to 12 percent, which could mean upwards of 1 million square feet of leased space offloaded.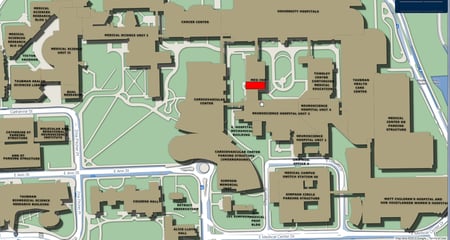 Michigan Medicine Campus
"That's $30 million in operational expenses. That's a significant amount of money saved," Harris said. "Every $1 million of operational expenses saved is the equivalent of $20 million of additional revenue in the door. That's why it's so powerful to deal with expense reduction, because that's what you can control." He then posited: "What's easier to do: create a new revenue model, or follow an expense reduction model?"
James Lynn, System Vice President of Facilities Services at Marshfield Clinic, also predicts a sizable percentage of non-patient-care staff to continue working from home until the pandemic is resolved. "The big question is, what happens after the pandemic resolves 12 to 24 months from now?" he asked. "I'm drafting updated policies that will allow managers to have more flexibility in how they oversee their employees. I think this will create reduced demand for office space over the short term, and potentially long-term as well."
Making WFH Work for Workers
It is no doubt that reducing the number of people working in an office significantly reduces the need for space and therefore significantly reduces operational and real estate expenses. But while organizations certainly have a financial interest in keeping people working at home, is that what's best for their employees?
"To me, it's a heck of a social experiment we're going through right now to figure out what two months or two years from now looks like. I think over the next year a lot will be figured out, but with working remotely most of the time, you start to lose those human interactions," said Rick Redetzke, System VP of Facilities & Real Estate at SSM Health. "How do you build trust with team members that you've never met before? Right now many of us are working with the same people we've always worked with, but as time goes by and people on your team change and you've never worked with them face-to-face, that dynamic will be much different."
Harris acknowledged that not everyone works well from home. "There are a number of challenges with isolation, the fatigue of Zoom calls, and the physical element of not being able to see people in person," he said. "We can certainly downsize much of our leased portfolio that is administrative in nature, but we also recognize the need for meeting places – for people to come together from time to time to bond socially, and also strategic meeting spaces."
Many health systems are also considering a hybrid model of work, in which two or three employees are assigned to share one space and they come into the office on a rotating basis throughout the week, working from home the rest of the time. Several real estate and facilities leaders discussed this strategy at HealthSpaces (Almost) Live.
Remote Work was Always the Future
While the future of working from home largely remains to be seen, it seems likely that remote work, for at least some people some of the time, will become a permanent part of work culture. If anything, healthcare has been behind the curve on this shift.
Peter Sawras, Director of Facilities Planning at SickKids, Canada's most research-intensive hospital and the largest centre dedicated to improving children's health,., said, "Healthcare is one of the slower sectors to move to agile, activity-based work environments and utilization of technology. Some of this is due to people not having experienced such environments, some due to hierarchy mindsets, and in some cases healthcare funding hinders movement in some of these directions."
At SickKids, they had previously tried to develop a workplace strategy for the organization that included flexibility for remote work options and virtual care. But there were many naysayers, and people even boycotted planning sessions in protest of this approach. That opposition continued as they moved forward with their plans…and then the pandemic hit.
"With COVID, we were forced into working differently," Sawras said. "I believe agile, activity-based and remote work is here to stay."
Many of their administrative functions shifted to working remotely, and virtual care in ambulatory clinics was adopted with great success. Many other clinical staff functions, such as allied health and trainees, were also able to spend part of their time working remotely.
"Generally, in many areas it was proven that our services did not suffer due to remote work. In some cases, people were more efficient and productive. Staff members have generally responded very enthusiastically to remote work, and management has also supported such a move."
As they move forward with planning now, Sawras said, they're seeing significant changes in how they are going to work in the future that will impact their real estate footprint, technology costs, and operating costs. They will have a reduced need for clinical space because there will be more virtual care and remote work. Their administrative space requirements will be reduced even more, and with reduced space requirements comes lowered capital and operating costs. He expects that investments in technology will also need to be greater to enable remote and virtual work.
"Generally, I expect that COVID will have single-handedly expedited a new way of working that has eluded many healthcare providers in the past stuck in their old ways of doing things," Sawras concluded. "There's nothing like a crisis to make things happen."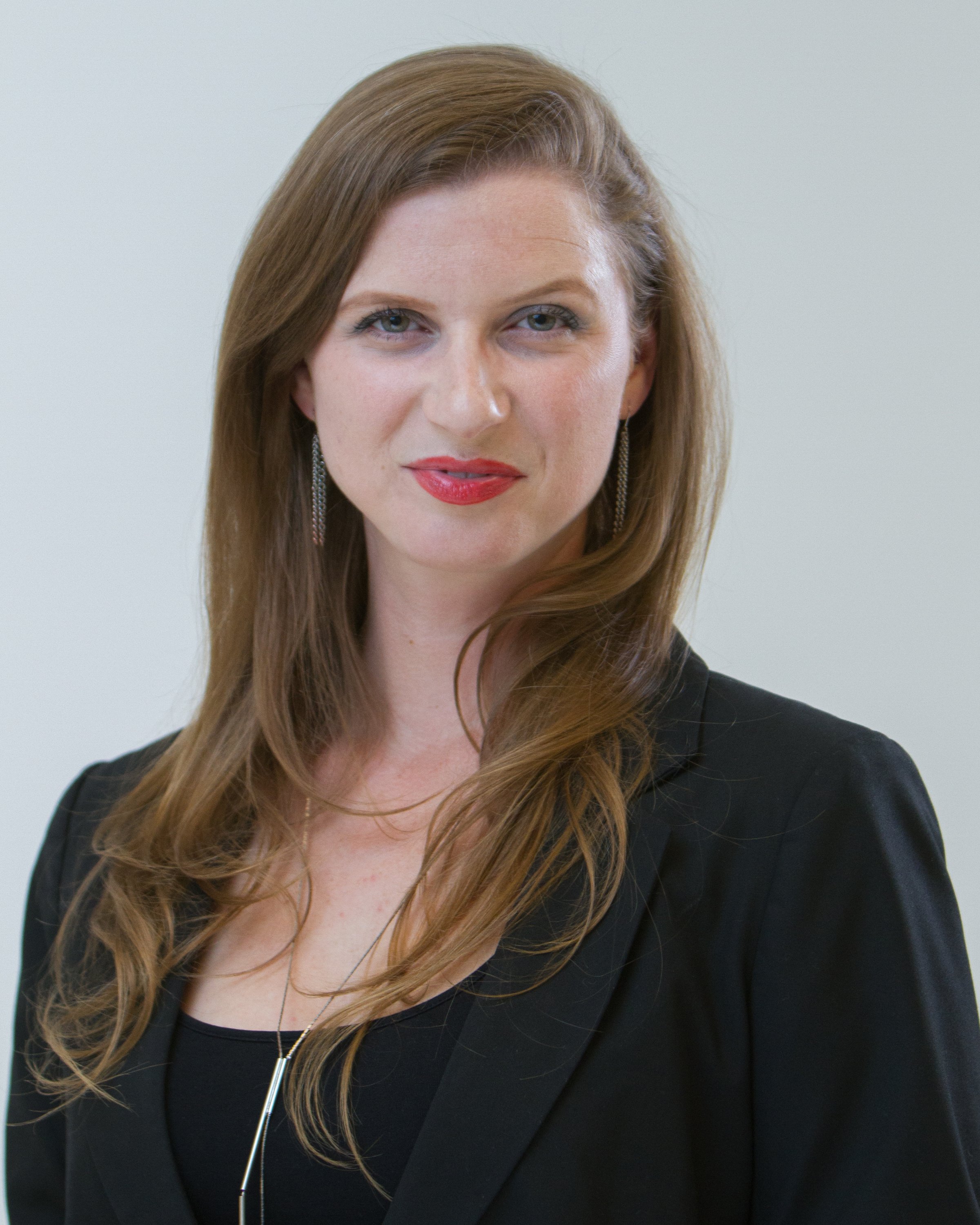 Posted by
Nicole Rupersburg is a content and conference producer for influence group focused on education healthcare and hospitality. She also is a frequent freelance writer covering food, travel, arts, culture, and what-have-you.
Collaborate with your Peers!
HealthSpaces is a community for people that plan, design, build and operate spaces where healthcare is delivered.
Jun 12-14, 2022 | Louisville, KY
Learn More