It has been two years since we first covered IoT in healthcare facilities, but with the way in which the technology is advancing, it might as well have been two lifetimes. Here we check in once again with Brendon Buckley, Healthcare Technology Director for Johnson Controls, and Brian Weldy, Vice President of Facilities for HCA Healthcare, for their expert takes on where IoT in healthcare is now, where it's going in the immediate future and in the long-term, and what facilities leaders need to be thinking about.
There has been a lot of focus on "smart" hospitals and smart patient rooms—this means things like smart TVs, patient engagement systems, and app-based lighting and temperature controls programmed into patients' own smartphones and other devices so that they can have control over their own environments. Brendon Buckley of Johnson Controls says we've seen a lot of evolution in this space, with a lot of data coming in and operators generally acting as if to say, "Let's collect all the data and then figure out what to do with it."
"It's a good thought, but it's also a way to say, 'We're going to act like we're future-minded' but not making the major investments [to actually be future-minded]," he said. "The major investment is saying, 'We have the data; let's do something with it.' There's a lot of data that can be leveraged already."
Data, Data, Everywhere
Data collected from real time location systems can give information on how many people are in a building, who they are, and where they're going to better manage the whole experience for the best outcomes for patients and their families—and this is especially important, since it's typically not the patients but the families filling out the HCAHPS scores. "You can't underestimate their impact," says Buckley.
He describes IoT as a "broadening circle of impact"—first for the patients, giving them a safe environment that they can control and is conducive to healing; then improving the jobs of the doctors and nurses; and, finally, helping loved ones have a better experience and allowing them to participate in the care and healing process.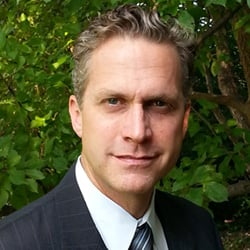 Brendon Buckley
For both patients and staff, facial recognition technology has been around for a while and is continuously improving. Systems can store patient and employee photos, enabling for seamless and automatic check-in for staff and better tracking of patients when integrated with the cameras already in the building.
Facilities can also leverage real-time location data for staff location and asset management. While it might seem excessive to have sensors on medical devices that capture location data, the data can be used to determine if a particular device came from a sterile or soiled closet or straight from a patient room, and if the device went from one room to another without being sterilized first. In short, the data can help prevent the spread of infections from one patient to another from equipment and devices that haven't been sterilized.
Another way that data points already being captured can be utilized to improve patient care is to raise red flags around certain behaviors. If, for example, a patient is in a room that's already 68 degrees and continues to hit the button to cool the room further, that could be a sign that the patient is spiking a fever or the beginning of MRSA and staff can be alerted to check on them.
"There is a lot of this kind of data that we're starting to look at," said Buckley. "This data means something if you know what medications and treatment codes [are associated with that particular patient and] what the patient is in [the facility] for. There are different feedbacks from different sensors that can mean different things. These are just more inputs to give us insights for other potential dangers."
"Alexa, turn down the lights."
The smart hospital environment is also leveraging voice activation and voice control of room environments.
"Data means something if you start to look at it and know what medications and treatment codes are in for."
"[Voice activation allows for] control of your environment and being able to route non-critical requests, so patients can automate temperature control and lighting for example, but also say things like, 'I'm thirsty' or 'I need a blanket,' and that request can be handled by someone other than the nurse. There are requests that need to go to the nurse and those that don't, and 'comfort requests' are things the nurse doesn't need to be doing." Having such minor requests routed to more general personnel instead of the nurse also significantly reduces the burden of on nursing staff, who already have quite a lot to worry about.
Buckley says that the push over the next few years will be using a similar type of voice control system of speech-to-text within patient rooms that is tied into electronic medical records. While that technology is still in development, Buckley is confident we're going to see that soon, perhaps in partnerships with a companies like Nuance, which is already doing clinical-grade speech-to-text dictation. He says this will be an especially big advantage for nurse clinical documentation within the patient room.
Face ID for the Whole Hospital
IoT is also useful in building controls, from capacity management to patient satisfaction. When everything within the building is tracked, staff and medical personnel know exactly how long a patient has been waiting to be seen, and once they're in the exam room, how long they waited for the doctor. This allows the staff to provide a better patient experience while improving throughput.
"Knowing where things are supposed to be—individual assets, biomedical assets, stretchers, patients—and being able to manage their flow is something IoT can do for us. We're seeing a rise in command centers to do that, and we'll also see a rise in virtualization. Reporting on a problem is good to know, but reporting in "real time" and being able to address it is better. We need to be able to receive alerts, manage those alerts, and escalate a situation based on time management, so that we can make sure the patient doesn't feel forgotten."
Less is Probably More (For Now)
Buckley says we have seen an amazing evolution in IoT very quickly, but wonders how much is too much and what is the right amount. That is the challenge that healthcare systems currently need to address, and the answer is going to be different for everyone.
"It's a lot more than doing a needs assessment. How do you leverage what you have here today?"
"How do you right-size this technology, because it's out there—everything from integrated personal devices, smart hospitals, voice control, and video tying in all these building systems to provide more awareness of that patient to the family members and caregivers. But how do you right-size that technology?"
He says a company can spend a large amount of money on this technology and still miss the mark. "It's a lot more than doing a needs assessment. How do you leverage what you have here today? Because of interoperability with those systems, if you make one decision you're really making four. You already have legacy systems that you need to incorporate, and you have to understand all that first, otherwise you can end up with the scary reality of a project that is on time, on budget, and meets all the specs and requirements, and still is an unsuccessful project."
Technology has to be married to process, he says, and we have to look at the technology and processes together, holistically. "If you don't do that, you're tremendously at risk of delivering a very expensive project that doesn't meet all your needs."
It's also important to get the stakeholders involved early so they understand which technologies will have the most impact down the road so they don't have to go back again in a few years.
"You can truly engineer the value into the project up-front by identifying processes and technology that will have the most impact," says Buckley. "Defining outcomes and creating thoughtful design and intentional integration of systems helps achieve the technology vision."
The Universe of IoT
Brian Weldy, VP of Facilities for HCA, says it's time for a reality check of where the industry is and where it will go in the future short-term. He likes to view IoT in healthcare in terms of the universe, galaxies, and solar systems, "because the number of IoT sensors coming together are in the billions; they're almost interstellar." His idea is that in the healthcare space, IoT is its own galaxy with all different kinds of solar systems, like building systems, security, and real-time location services.
"We need to recalibrate our knowledge of where IoT is today," he says. "IoT will continue to explode with exponential growth, and if you're not careful in the exponential growth phase, you can lose your way really, really quickly."
Weldy reiterates Buckley's sentiments on actually doing something with all that data that's already being collected by existing IoT.
"Data is really useless unless it turns a hypotheses into a repeatable principle leading to an action," he says. In other words, "It has to do something for you."
He continues, "Now that we're creating so much data that it is almost incomprehensible, you have to let machine learning and AI filter out the repetitive, meaningless data that's noise. Let systems process that data to really actionable things to let us see what's happening."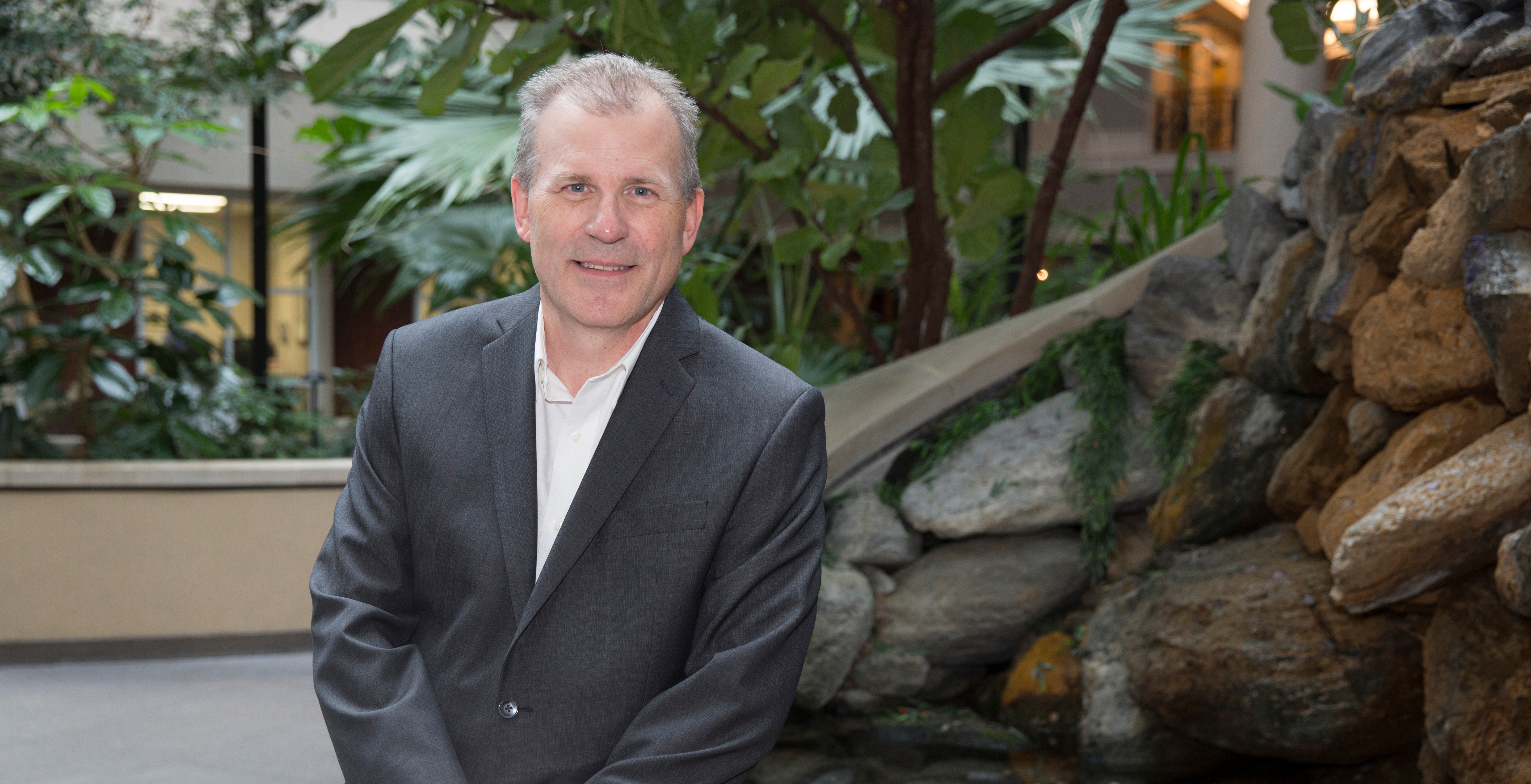 Brian Weldy
AI and IoT
His first suggestion is to utilize an artificial intelligence-powered data collection platform to take all of the data that's already being collected and run analytics on top of it, something like IBM Watson, Microsoft Azure, Google Cloud IoT, or Ataccama ONE.
In his analogy, the IoT ecosystem is the universe, and includes the edge devices, connector gateways, the cloud and platforms, building systems, medical equipment, the patient experience, the prognosis and treatment of diseases, compliance, security, the supply chain, and data interoperability, among other things, and having all these things talk to each other is critically important. For example, if a piece of medical equipment detects something questionable, that needs to be reported to the treatment provider and go into the patient's file. Interoperability and integration is essential.
Sink or Swim (But at Least Jump In)
There are several different applications (or solar systems) in healthcare, and organizations need to decide which one(s) they want to focus on. Maybe it's the medical equipment solar system, or maybe it's the building controls solar system, but they need to know which it is and make the commitment. Weldy says organizations need to jump into the deep end of the pool and start experimenting with IoT to try to solve some problems that are simple and learn as much about the technology as they can.
"If you wait for it to be perfect and exactly right, you're going to wait too long," he warns. "You're not going to have a clear ROI to start. You have to approach it asking, 'What can I learn from it?' Start small, learn fast, grow on what you learn, and then apply that to other applications."
DaaS and 5G Will Make IoT Implementation More Affordable
The good news, Weldy says, is that the cost is getting lower and lower, so while implementing many of these systems might have been cost-prohibitive before, it's becoming much more manageable now with data-as-a-service (DaaS).
"If you wait for it to be perfect and exactly right, you're going to wait too long"
"The cost per data point is decreasing rapidly," he says. "My vision was that once the average cost gets under $100 per data point, we will see the rapid expansion of IoT. Some are as much as $7,000 per data point, and some are just $10-15. When the cost per data point is significantly lower, the adoption rate gets significantly higher because the ROI numbers become more favorable."
The advent of the 5G networks will also help in the adoption of IoT, adding speed so that all of the edge devices will be able to communicate faster than ever before. It will also help to lower cost.
Manufacturers are also embedding more and more IoT sensors into systems, eliminating some of the upfront costs for healthcare facilities (so that they don't have to effectively "pay twice").
For the future of IoT, Weldy predicts we will see more IoT in building systems, especially anything that involves electric motors, as well as more advancement in smart lighting. He says there will also be more of a focus on extracting data from IoT-enabled smart devices and what to do with all of that data, as Buckley discussed. Prognosis and treatment via wearables will continue to evolve, as will IoT applications in compliance and security. And there is the more immediate use of IoT to improve the patient experience, allowing patients to use their smartphones and other devices to control the lighting and temperature in their rooms or order food.
IoT is Here to Stay—So Get on Board
Ultimately, Weldy says, IoT is not a trend that will go away in time; it is here to stay and it will continue to grow. IoT in healthcare is just getting started, so organizations still have the chance to get involved at the earliest stages and start developing IoT strategies right now.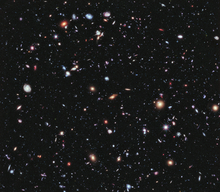 View from the Hubble Space Telescope
"If you do nothing, everything will pass you by," he says. "Doing nothing is doing something. If you do nothing, it means you're not getting prepared for the future. The train is moving forward. The galaxy is growing and expanding, and more is being discovered."
As a final end note tying his galactic analogy together, Weldy used an example of the Hubble Space Telescope being pointed in a direction where there appeared to be nothing but empty space, but after several days of focusing the telescope on this area, the length of the exposure revealed thousands of galaxies.
"There are so many things out there that you can't even see that are happening, until all of a sudden they become visible," he says. "This is the universe of IoT."
---
---
Join us at HealthSpaces'19 to learn more about the latest innovations in healthcare facilities planning, design, construction & operations.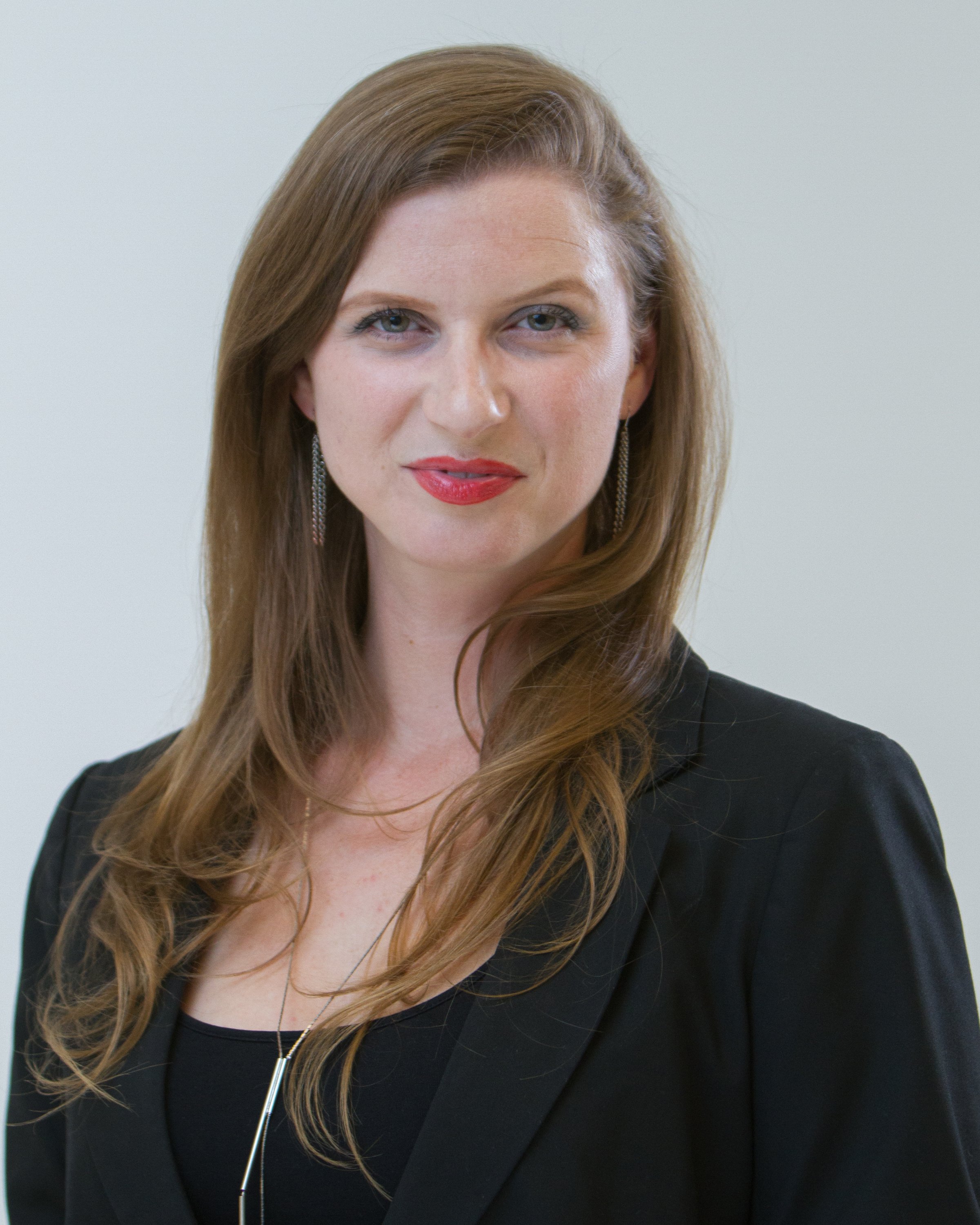 Posted by
Nicole Rupersburg is a content and conference producer for influence group focused on education healthcare and hospitality. She also is a frequent freelance writer covering food, travel, arts, culture, and what-have-you.
Collaborate with your Peers!
HealthSpaces is a community for people that plan, design, build and operate spaces where healthcare is delivered.
June 2-4, 2024 | Scottsdale, AZ
Learn More